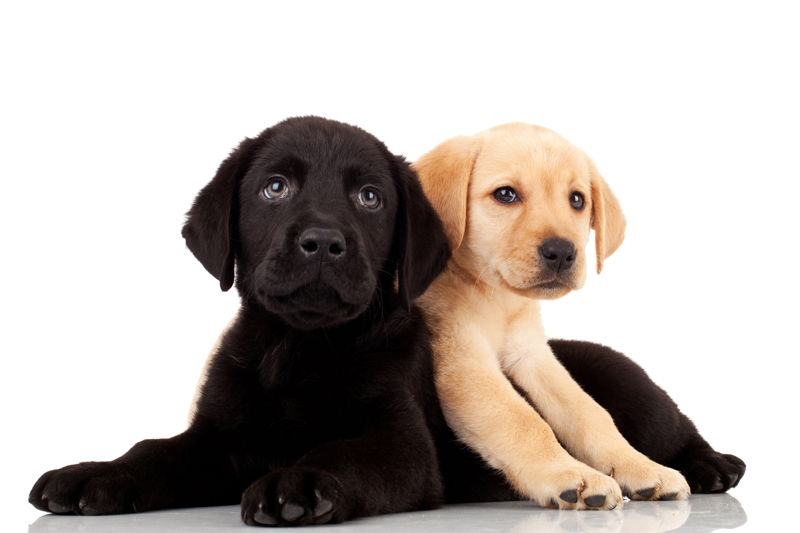 Tail docking is one of several surgeries that are done to dogs, not without controversy. Docking involves the complete removal of the tail, often a young age, using either a rubber ring that is tied around the tail until the appendage dies and falls off, or an instrument to simply cut the tail off.

Few dog people don't feel strongly about the practice, one way or another.

Proponents of tail docking often state that removing the tail at birth causes no pain, and will prevent future injuries. However, numerous studies have shown that even a puppy's partially developed nervous system will register extreme pain when the tail is docked. Many veterinarians have stated that the belief that puppies do not feel pain from tail docking comes from the fact that young puppies have not yet learned how to communicate pain in the way an older dog has. There are numerous, documented cases of puppies that have died from pain, shock and blood loss after a tail-docking that was done.

In addition, dogs have shown signs of a phantom limb syndrome similar to the pains a person experiences after having a limb amputated. The Australian Veterinary Journal has cited cases where the phantom pain is so severe that the dog shows behavioral problems associated with constant pain.

When tails are docked, it interferes with the natural process of the formation of nerve endings. Bunches of these nerves can form in the stump that is left behind from the tail, making that stump extremely sensitive. Nerve endings can fire randomly for years after the procedure, causing chronic pain for the dog.

While the dog might show specific behavioral problems associated with the chronic pain of a phantom tail, there may also be other ways tail docking will lead to social and behavioral problems. Dogs use their tails to communicate in a way that is easily visible to other dogs; the way they carry their tails means everything from submission to friendly interest to a happy greeting. Taking this signal away from them can make it difficult for other dogs to assess a stranger, and have been shown to lead to more aggression and more problems socializing dogs with docked tails.

Some proponents also state that removing the tail will prevent future injuries, much like the removal of a dog's dewclaws. It has been stated that herding and working dogs are at risk for having their tails damaged when working, and docking prevents this. However, major compiling of vet records reveal that tail injuries are relatively rare, especially considering the types of dogs that undergo docking. Many dogs that have their tails docked are companion or show animals, negating the idea that it's done to prevent injuries. In the breed standards for many of the dogs that are often seen with docked tails, it is required that tails be docked to score high enough to place in shows.

Many working dogs are severely impaired should their tails be docked. In fact, the breed standard for Australian cattle dogs specifically states that their tails are not to be removed, as they are so instrumental in the dogs' ability to cut and maneuver.

Many countries, such as Sweden, have a legal ban on the docking of a dog's tail. Organizations such as the American Veterinary Medical Association do not condone tail docking for purely cosmetic reasons. Veterinary associations from other areas, including Canada, Australian and the United Kingdom, have also taken a stance against tail docking.

In some cases, tail docking can be done for legitimate reasons that are not designed to only change the appearance of the dog. In some puppies, there may be a defect or genetic condition that makes them predisposed to problems later in life. Some dogs may require the removal of the tail if it is not formed properly, or due to injury. In these cases, the procedure is not referred to as docking -- instead, it is called amputation. Docking specifically refers to a procedure in which there is nothing medically wrong with the tail, but it is still removed.
You Should Also Read:
How Dogs Work - Tails
How Dogs Work - Smell


Related Articles
Editor's Picks Articles
Top Ten Articles
Previous Features
Site Map





Content copyright © 2022 by Debra Kelly. All rights reserved.
This content was written by Debra Kelly. If you wish to use this content in any manner, you need written permission. Contact Bettina Thomas-Smith for details.