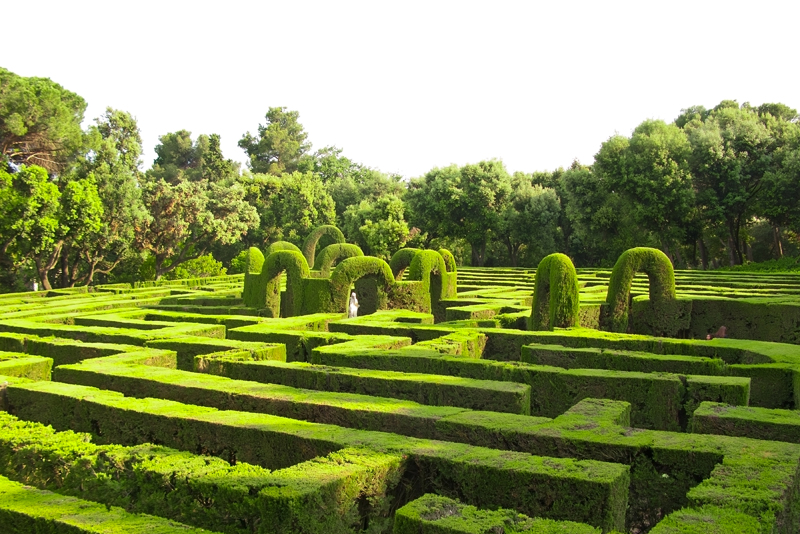 Pulmonaria officinalis, with its unusual spotted leaves and early spring flowers, is a favorite perennial for an English cottage garden. It's a member of the Borage, or forget-me-not, family. It's sometimes considered a wildflower in Britain.

The tubular shaped flowers usually start out pink and change to deep blue as they fully open. There is a white flowering Pulmonaria called 'Sissinghurst White', and a pale blue one called 'Blue Mist.' I must admit I prefer the pink and blue flowering plants to the white flowers.

Pulmonaria grows into a rounded mound about 6-10 inches tall and spreads to a foot or more wide after a few years.

The name Pulmonaria is taken from the Latin pulmo which means lung. Hence, the common name: Lungwort. Nicholas Culpeper, the noted herbalist, wrote in 1649 that it was good for coughs and shortness of breath – all lung related illnesses. Perhaps another reason that it was used as an herbal remedy for lung diseases is that the white spots on the leaves were thought to look like spotted lungs.

Another species is Pulmonaria angustifolia. The common name for this perennial is cowslip. Its leaves are narrower and aren't spotted. A popular variety is 'Munstead Blue' which has deep blue flowers.

Or you might try Pulmonaria saccharata, which is also known as Bethlehem sage. Flowers are usually white or reddish purple.

How to grow Pulmonaria

Pulmonaria is very easy to grow, but it must be in full or partial shade. It will not do well in full sun. It prefers rich, moist (but not waterlogged) soil, so add plenty of compost to the planting hole, and water regularly after planting, and during dry spells. It may die back during hot dry weather, but will come back next year. It prefers slightly alkaline soils rather than acid soils.

Pulmonaria divides very easily, and you should do this every 3 to 5 years. Just dig it up, pull off pieces with your hands, and re-plant them in new spots or give them to friends. It's best to do this in the autumn.

Pulmonaria is a good ground cover plant for a shady garden and looks good under trees or shrubs. It can also be used as an edging plant in the front of a shady border, or along a path. It also looks good mixed with short spring blooming bulbs. As the bulbs die down, the Pulmonaria starts to bloom.

You Should Also Read:
English garden plants that flower in May
English Sweet Violets
An English garden shady planting plan


Related Articles
Editor's Picks Articles
Top Ten Articles
Previous Features
Site Map





Content copyright © 2023 by Carol Chernega. All rights reserved.
This content was written by Carol Chernega. If you wish to use this content in any manner, you need written permission. Contact Carol Chernega for details.