Don't Just Cover the Middle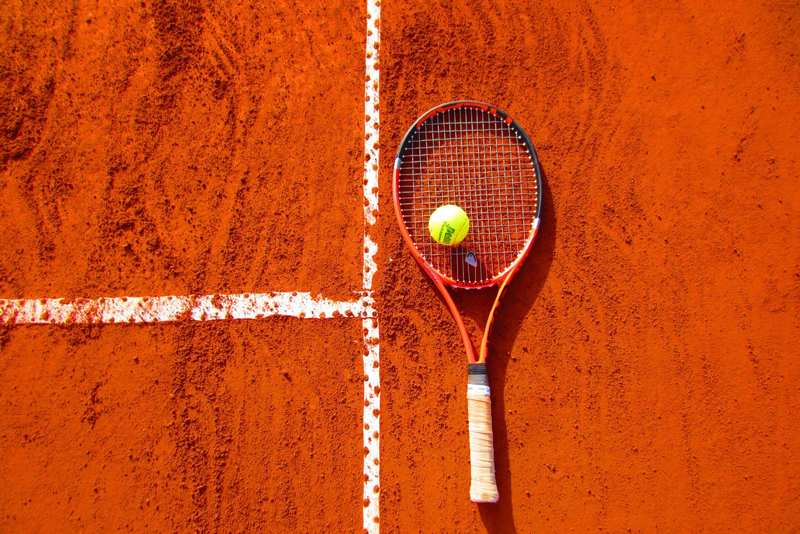 The game of doubles is about court positioning and team work. If you watch the pros play, you'll see most of the successful doubles teams control points by controlling the net. They may not win every point at net, but are generally in control of how the point ends.

Most recreational tennis players don't control the net. They cover the middle of the court, and may even move towards the middle to cut off a ball, but they don't actually play the middle.

So why don't we play the middle? Because we're afraid that our opponent will hit a low percentage heavy topspin cross court winner and we'll lose the point. So what if they do? The first time might have been lucky and they probably can't do it a second time.

The best winning doubles is to be aggressive at net, anticipate your opponents next move based on how you've set up the point, and be smart about how you cover the court.

If your partner on the ad side keeps the ball deep down the line, your position is in the middle of the court. Your position is not in the middle of the service box, but literally on the middle line. If you or your partner change direction and go cross court, it should be to hit a winner. Whether it's a winner or not, you must follow the ball and now cover down the line while your partner moves over to play the middle.

Your position at net is to follow the ball not only left and right, but up and back as well. If your partner hits a deep shot to the opponent and pushes them back, then you want to close in on the net. However if your opponent is hitting a ball mid court, then you may want to take a few steps to a more neutral position at net.

The goal in doubles is to get in to net, but once you're there, you must continually evaluate your positioning and keep moving.

Don't just cover the middle. You need to actually play the middle. Take a chance and give up the cross court angle. If your opponents are that good, then try a different strategy, but you'll find you will more points than you lose.

Have fun on the courts!



Related Articles
Editor's Picks Articles
Top Ten Articles
Previous Features
Site Map





Content copyright © 2022 by Sandy Eggers. All rights reserved.
This content was written by Sandy Eggers. If you wish to use this content in any manner, you need written permission. Contact Sandy Eggers for details.