Fragrance and Odor Asthma Triggers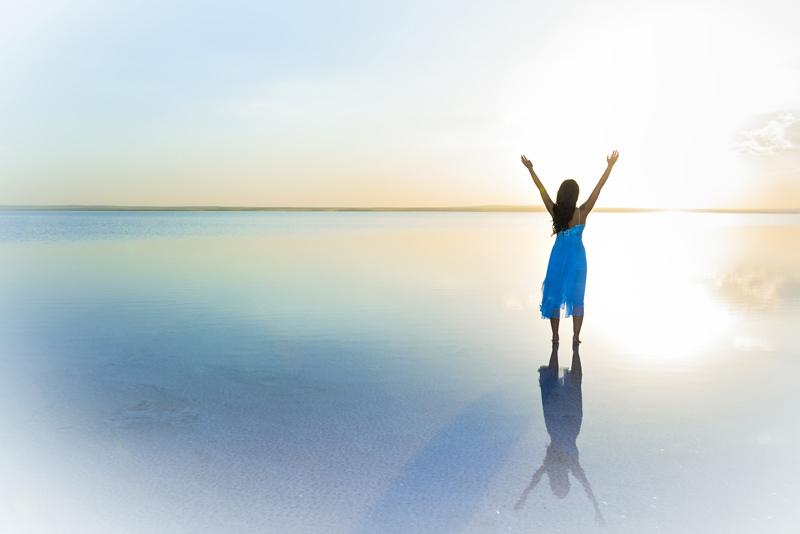 Many asthmatics experience increased asthma symptoms when they encounter strong odors and/or fragrances. Scientists have found that strong odors and perfumes do not cause asthma, but they can have a definite affect on anyone who has asthma. Do you ever find your asthma acting up when you're near a person that is wearing strong perfume? Or when encountering strong cleaning product odors, do you notice your chest tightening and other asthma symptoms increasing? These are signs that you are sensitive to strong perfumes and other odors.
Perfumes have been used for centuries, from ancient Egyptian times to now, in beauty products, cosmetics, soaps and more. Scents have long been used to cover up bad odors, such as strong body odor and bad breath. Cleaning products are also another source of strong odors, as well as certain foods such as garlic and onion. All of these smells and odors can be asthma triggers for you and your kids. Fragrances and scents can even bring on life-threatening asthma symptoms in some people.
Asthma symptoms to strong perfumes and odors are the same as for other types of asthma:
 Chest tightness, pain or pressure
 Coughing or wheezing
 Shortness of breath
 Increased mucus
 Feeling tired, irritable or moody
 Stuffy or runny nose
 Sinus congestion
Suggested Solutions for Work and School
If you or a loved one is sensitive to perfumes and odors, it is best to avoid them as much as possible. This can be a hard task, however. We encounter fragrances and odors in most places we visit every day, including school, work, stores and even in our homes. Many schools and workplaces have scented product awareness programs. These programs usually ask those who use scented products to limit their use by not applying the product in a public area, making sure the scent is not detectable more than an arm's length away from themselves, and using scent-free products when possible. If your workplace or school doesn't have such a program, then it might help to speak with management and school personnel about implementing such a program. Other work and school options might be to remove all offending fragrances and scents, move the employee or student to a place away from the odors, and/or allowing the individual to wear a protective mask or respirator.
Solutions for your Home
Our homes are also filled with many scented products, from air fresheners and candles to laundry detergents and fabric softeners. Household cleaners can also be a source of strong odors. The best way to help yourself or a loved one is to use as many scent-free products as possible. Sometimes it takes a bit of trial and error to find what will work, but you might try experimenting to see what chemicals and scents work without triggering asthma symptoms.
 You might try to use more natural cleaners such as baking soda and vinegar. Options for your laundry include trying detergents and fabric softeners made especially for those who have allergies and perfume sensitivities.
 Asthmatics, who have scent and odor sensitivities, should also avoid using aerosol sprays of all kinds, including cleaning products, hairspray and other aerosol products. The chemicals in these can also cause asthma symptoms, even if they don't have a strong smell.
 Using scent-free cosmetics and personal products (deodorant, shampoo, soap) can also helpful.
 Rather than using room fresheners, you can try leaving baking soda in a dish to remove offensive odors. You can also simmer water, cinnamon and cloves, or other spices, on the stove to help your rooms smell better. However, if you or a loved one is allergic to any particular spices, be sure to avoid using them to freshen the air in your home.
 The use of HEPA filters over vents may help to filter out offending scents and odors.
 Wearing a special allergy mask or respirator can filter out most perfumes and strong odors.
As with other asthma triggers, it might take some experimenting to find the best ways to deal with your asthma and fragrance sensitivities. Each person is different and be sensitive to different perfumes and odors, and have different sensitivity levels. Experiment to find what works best for you and your family in the fight against fragrance and odor sensitivities.
Please check out my new book
Asthma's Nothing to Wheeze At!
Now also available on Amazon
Asthma's Nothing to Wheeze At!
You Should Also Read:
Understanding Asthma Signs & Symptoms
Indoor Wood Burning and Asthma
Seven Tips for Asthma Management


Related Articles
Editor's Picks Articles
Top Ten Articles
Previous Features
Site Map



Follow @SherryAsthma
Tweet





Content copyright © 2023 by Sherry Vacik. All rights reserved.
This content was written by Sherry Vacik. If you wish to use this content in any manner, you need written permission. Contact Sherry Vacik for details.