Indoor Wood Burning and Asthma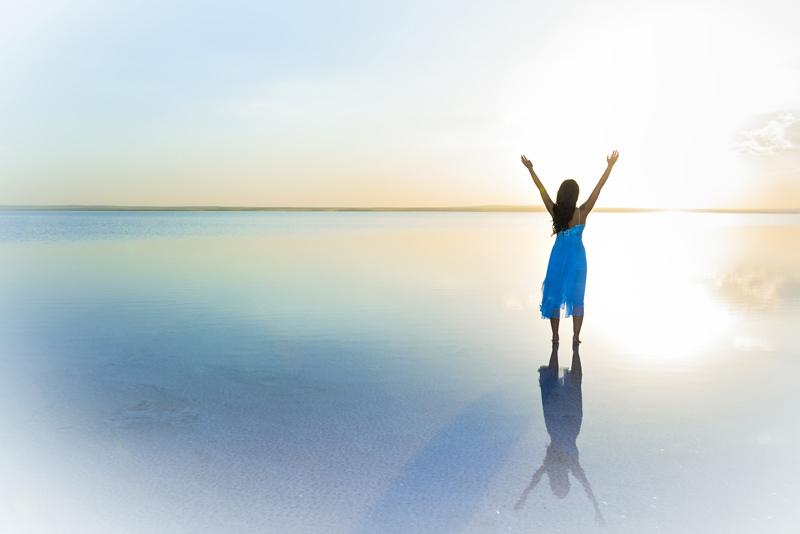 Many of us use fireplaces and wood-burning stoves to help heat our homes during chilly months of the year. Fireplace and wood stoves also provide a pleasant atmosphere to our rooms, while making a cozy place to relax on cool nights. However, indoor wood burning can have a harmful effect on asthma. Indoor pollutants are one of the major causes for asthma, and are as dangerous as second-hand smoke.
Dangers of Indoor Wood Burning
According to the Environmental Protection Agency (EPA), the major pollutants released during indoor wood burning are: gases such as carbon monoxide, nitrogen dioxide, and particulate matter. The gases and particles are released into the air when we use fireplaces, wood-burning stoves, unvented gas space heaters and gas stoves. These harmful gases and particles can cause extensive changes in our airways, including the lungs. For instance, micron-sized particles, being so small, can enter deep into the lungs when we inhale. These small bits of debris generally are not exhaled or removed by the mucosal lining in our airways, and stick in the tissue, causing damage to lung tissue. This is what leads to lung disease, including asthma, lung cancer, COPD and more.
Symptoms Caused by Indoor Air Pollution
Inhaling substances such as carbon monoxide and nitrogen oxide can cause health issues. Here is a list of some of the main symptoms caused by indoor air pollution:
• Headache
• Dizziness
• Fatigue
• Upper airway irritation of the nose, throat and eyes
• Shortness of breath
Here's a short description of how gases and particles affect our bodies:
Carbon monoxide
is an odorless and colorless gas. When it builds up in the blood, reducing the levels of oxygen carried by blood to the rest of our body. Mild carbon monoxide poisoning can cause headache, dizziness, and flu-like symptoms. Increased levels of carbon monoxide in the body can lead to problems with the central nervous system, heart problems and death.
Nitrogen dioxide
has an offensive odor, and is a reddish brown in color. This gas is very irritating to the nose, throat, and eyes, and can even cause shortness of breath. Continued exposure to this gas increases respiratory infections and may even lead to lung trouble such as emphysema.
Particulate matter
is composed of very fine particles. Particles from wood burning can include metals, radon, benzo(a)pyrene, and other substances. These particles are small enough to be breathed in and carried deep inside the lung, where they become lodged in the tissue causing irritation and damage. Particulate matter is known to be carcinogenic to humans.
Prevention
The good news is there are measures you can take to protect you and your family from the dangers of indoor wood burning.
• Keep all gas appliances in good repair to ensure they are working properly. Use of exhaust fans, vented outside, can also help to cut down on indoor pollutants.
• Keep chimneys clean and keep the flue open when using gas or wood fireplaces. Ensure proper ventilation by cracking open a window or door to allow indoor air to escape outdoors.
• Install woodstoves that are certified by the EPA. These woodstoves meet all indoor and outdoor emission standards set by the EPA. You might also look at installing a woodstove that makes use of a catalytic converter. The catalytic converter causes most gas and particles to be burned before passing out of the stove's chimney. This helps lessen the amount of gas and particulate pollution indoors.
• Use only aged and cured wood in your fireplace and woodstoves. Aged wood burns hotter, burning up more particles and releasing less gas; thus releasing fewer levels of harmful gases and particles.
• You might look into using pellet stoves to heat your home. These stoves rely on burning pellets made from bio fuels which are renewable. Pellet stoves are clean-burning and don't need a chimney. These stoves cause less indoor air pollution than other types of fireplaces and woodstoves.
• Consider the use of room air purifiers to eliminate indoor air pollution. Air purifiers make use of HEPA filters to trap asthma triggers, including harmful gases and particulate matter.
Reducing the amount of harmful gases and particles released into your home is possible by following these simple precautions. You can still enjoy the coziness and warmth provided by your fireplace and/or wood-burning stoves, and avoiding lung trouble, such as asthma, if you keep your indoor air as clean as possible.
Please check out my new book
Asthma Tips & Advice
Now also available on Amazon
Asthma Tips & Advice
Here are some off-site links to further information:
Environmental Protection Agency: https://www.epa.gov/iaq/index.html
Burning Issues.org: https://burningissues.org/car-www/index.html
You Should Also Read:
What is Asthma
Asthma, Smog and Ozone Levels
Public Smoking Bans--Rights and Freedoms


Related Articles
Editor's Picks Articles
Top Ten Articles
Previous Features
Site Map



Follow @SherryAsthma
Tweet





Content copyright © 2023 by Sherry Vacik. All rights reserved.
This content was written by Sherry Vacik. If you wish to use this content in any manner, you need written permission. Contact Sherry Vacik for details.