Brewers' Plate 2008 - Philadelphia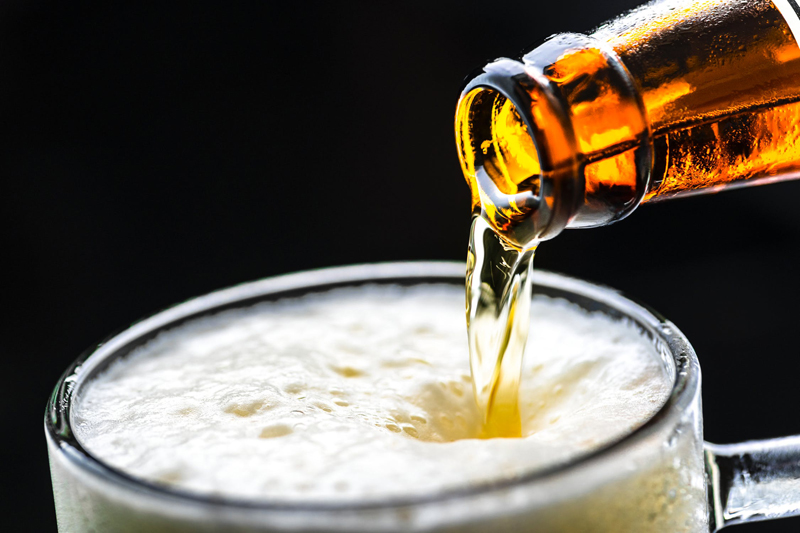 Independence Mall stretched across the horizon like a pristine blanket. The cerulean blue of the sky cemented itself in my brain, announcing that March 9, 2008 would be an element of magic that would catapult the First Annual Philly Beer Week into stardom. As I approached the Independence Visitor Center at 6th and Market Streets in Philadelphia, the clarity of the air added a crisp edge that announced this 4th Annual Brewers' Plate as an exhilarating food and beer event – a marvel in motion.

This significant fundraiser is applauded as the "most important fundraiser of the year" for White Dog Community Enterprises, a non-profit foundation committed to creating a living local economy through responsible business practices and environmental stewardship. Established in 2002, The White Dog Foundation (as it was originally called), uses the marketplace to initiate change by supporting local business and the use of locally grown products from family farmers, supporting minority entrepreneurs in establishing new businesses, and paying true "living wages" through jobs that support community enterprises.


At this Annual Brewers Plate, twenty-one superb restaurants from the Philadelphia region worked in harmony - each one paired up with a local craft brewer - to present elegant food/beer pairings to patrons who paid between $50 and $100 for entry to this exquisite affair. The wailing, jazz-band sounds of brass, drums and voice flowed like liquid gold from The Hoppin' John Orchestra on the mezzanine, where VIP patrons were treated to additional buffet victuals in the Grand Ballroom. Don Russell was on hand, signing his new book "Joe Sixpack's Philly Beer Guide," while Garrett Oliver, author of "The Brewmaster's Table: Discovering the Pleasures of Real Beer with Real Food," and Marnie Old, co-author of "He Said Beer – She Said Wine," presented tutorials to beer/food connoisseurs in the heated Terrace.

Dogfish Head Craft Brewery served an ancient ale, Midas Touch Golden Elixir, and their wood-aged brown ale, Palo Santo Marron, at the Brewers Plate, offering a choice between light or dark beer to pair with Fork's gourmet enticements. Palo Santo Marron stood out in my mind (and my notes) as a world-class beer. A rich bouquet of figs, dried cherries and boysenberries settle on the tongue and the roof of the mouth. Aromas of Paraguayan woodiness fill the air, but disappear as it touches the tongue. Rather, vanilla bean arises as a moon over the dark night. The body displays as a black-opaque walnut with a thin head that settles to a ring. It is almost sticky…oily…full bodied, with light effervescence that tingles the tongue. Secondary flavors of burnt bittersweet chocolate with Jamaican coffee emerge, placing you in a tropical garden of coffee trees. What is this lingering, long bitterness that rolls another layer of coffee across the tongue? You could revel in this one as the night wears on, resting on each layer of sweet bitterness, like steps to heaven, climbing slowly, with fragrant fruit again titillating the palate.


At the Dock Street table, brewer Mike Fava handed me a sample of St. Alban's Ale of Health and Strength, which he recreated from a 1724 recipe from the University of Pennsylvania archives. Among the impressive list of herbs and spices, St. Alban's Ale is brewed using wormwood, better known as absinthe, touted in the 1880's as an aphrodisiac and stimulant for the creative mind. This beer gleams a dark walnut, cloudy, yet not totally opaque, with an enticing herbal nose and blast of spiciness. Penn Herb Company, established in 1924 at 2nd & Spring Garden Streets, worked with Fava to translate the more obscure ingredients into usage of the day – ingredients like China Root (Wild Yam) and White Saunders (Sandalwood). Penn Herb cultivates a connectedness with suppliers of these exotic herbs and served as a key factor for accurate reproduction of this antique style of beer. In addition to China Root, White Saunders and Wormwood, Fava's list of herbs included: Sarsaparilla, Sassafrass Wood, Chamomile, Mace, Cowslip Flowers, Hops, Sage, Oregano, Balm Melissa, Wood Betony, Rosemary, and Mugwort. These complex plateaus of flavor project a palate similar to that achieved through aging in whiskey barrels, with a 6.2% ABV and palate-quenching properties. Paired with the heat of Piccadello atop a plantain chip, St. Alban's Ale immediately tempered the warmth, but complemented the spices and exotic nature of the savory tapas.

Jay Misson of Triumph Brewing was on hand to present Roggenbock, a spicy spring bock brewed with rye. The zing of caraway grabs the tongue, and you are transfixed by the homemade breadiness that captures the palate. In the glass, it shines like a chestnut brown jewel, clear and crystalline, with a significant tawny-tan head and intricate lacing. Sweet malt lingers in the olfactory passages, and washes in clean waves hrough the primary sip. Secondary flavors of lactic sourness titillate the tongue with a firm bite. This is one worth seeking out and savoring!


Jon Myerow of Tria presented his fashionable gourmet "fermentation bar," - focused on delectable cheeses, imported and domestic craft beer, and select wines - with the panache befitting his upscale image as a leader in educating the public to appreciate the finer elegance of life. Simple pairings of bread and cheese lit the hoppy assertiveness of Victory Hop Wallop, allowing the citrus, floral and pine of this Imperial IPA to seize the starring role.

In addition to those mentioned, local craft brewers were: Stoudt's Brewing Company, Appalachian Brewing, Troegs, Sly Fox, Yard's, River Horse, Philadelphia Brewing, Cricket Hill, Climax, Legacy, Iron Hill, Flying Fish, Weyerbacher, Nodding Head, Manayunk, Lancaster Brewing, and General Lafayette.


Local restaurants also participating were: White Dog Café, The Belgian Café, Iron Hill, Ansill, Zot, Side Car Bar, Abbaye, Siam Lotus, Snackbar, London Grill, Bar Ferdinand, Cantina Los Caballitos, General Lafayette, Rose Tattoo Café, RX, Salt and Pepper, Southwark, Tinto, and Ansill.

Milling through the crowd, attendees rubbed elbows with celebrities of the beer and restaurant world – the likes of such prominent names as Carol Stoudt, Tom Kehoe, Sugar Mom, Sebbie Buhler, Sam Calagione, Bill Covaleski, and Jason Harris. By the very balance between food, fine beer, music and celebrity, The Brewers' Plate should, perhaps, be presented a James Beard Award for its superb orchestration as America's most prestigious beer/food event.

Cheers!

Photos are (from top): The Hoppin' John Orchestra - trombone; Don Russell, author of Joe Sixpack's Philly Beer Guide; Mike Fava, brewer at Dock Street Brewery; Jennie Hatton of Profile PR with John Myerow and covey from Tria; The Hoppin' John Orchestra - clarinet
 
You Should Also Read:
Best Beer Bars & Brewpubs in Philadelphia
Philly Beer Week - The Start of a Tradition
Philly Beer Trivia


Related Articles
Editor's Picks Articles
Top Ten Articles
Previous Features
Site Map





Content copyright © 2023 by Carolyn Smagalski. All rights reserved.
This content was written by Carolyn Smagalski. If you wish to use this content in any manner, you need written permission. Contact Carolyn Smagalski for details.