Best Beer Bars & Brewpubs in Philadelphia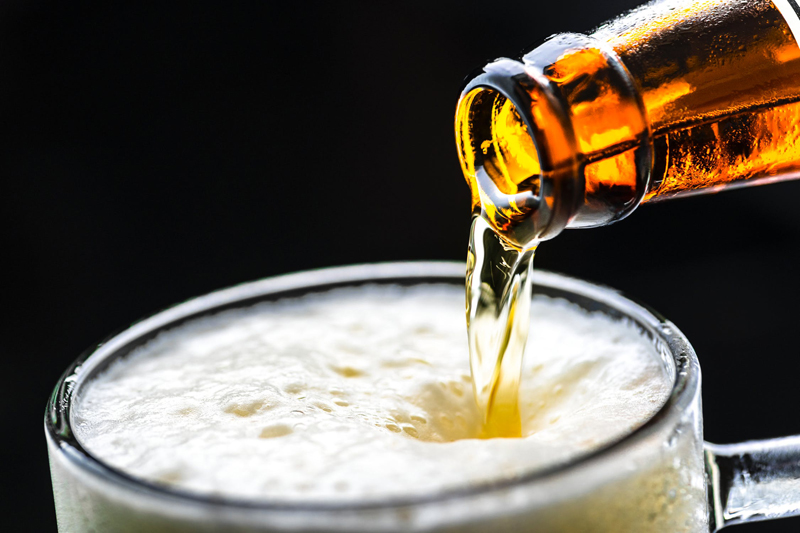 Where can you find great Philly beer? Here's a user friendly Philly Beer Week starter list of the Best Beer Bars & Brewpubs in the city itself. More are just outside the city borders, and will also be celebrating Philly Beer Week. Check back for a listing of Philadelphia "Area" Beer Bars & Brewpubs.

Best Beer Bars & Brewpubs in Philadelphia

Monk's
16th & Spruce Streets
Philadelphia
215-545-7005
https://www.ripsneakers.com/monks/
Monk's Café prides itself on an astonishing selection of fine beers carefully selected from breweries large and small throughout the world. One of the finest selections of Belgian beers on draught in America can be found at the Back Bar and an additional selection at the Front.

Belgian Café
21st & Green Streets.
Philadelphia, PA 19130
215-235-3500
https://www.thebelgiancafe.com
A large and select treasure of the finest beer from large and small breweries the world, including a fine selection of Belgian beers.

Fergie's Pub
1214 Sansom Street
Philadelphia
215-928-8118
https://www.fergies.com/
Local and Irish brews on tap, with a fine collection of domestics and Belgians in bottles.

Tria Café
Beautiful threesomes are here – the pairing of great wine, cheese, and beer. Sunday School, too.
Rittenhouse Square – original location
18th & Sansom Streets
215-972-TRIA
Washington Square West – 2nd location
12th & Spruce Streets
215-629-9200
Fermentation School - learn more about beer & wine in special classes by local beer, wine and cheese experts
16th & Walnut
Just around the corner from the original location
1601 Walnut Street
Suite 620
Philadelphia
215-972-7075
https://www.triacafe.com/

Standard Tap
2nd & Poplar St.
Philadelphia
215-238-0630
https://www.standardtap.com/
Large selection of mid-Atlantic beers are available on tap.

Johnny Brenda's
1201 Frankford Ave.
Philadelphia
215-739-9684
https://www.johnnybrendas.com/
All draught and all-local beer, year-rounds and seasonals

White Dog Café
3420 Sansom Street
Philadelphia
215-386-9224
https://www.whitedog.com/
Great food and a great selection of local beers, including their own private label, "Leg Lifter Lager."

Caribou Café
1126 Walnut St
Philadelphia, PA 19107
215-625-9535
https://www.cariboucafe.com/
Features a broad and creative beer list of domestic and European beers.

Jose Pistola's
263 S 15th St
Philadelphia, PA 19102
267-237-8571
https://www.josepistolas.com/
Great Mexican food with a huge and impressive international beer selection.

Dawson Street Pub
100 Dawson Street
Philadelphia, 19127
215-482-5677
https://www.dawsonstreetpub.com/
Huge selection of local and import beers – the website is cool. It lists the macros under "Crap."


Grey Lodge Pub
6235 Frankford Ave.
Northeast Philadelphia
215-825-5357
https://www.greylodge.com/
One of the top 50 beer bars in the USA, you will always find a rotating selection of local microbrews on tap. Lots of events that celebrate good beer. NO Macros!

Bridgid's
726 N. 24th St.
Philadelphia
215-232-3232
https://www.bridgids.com/
An immense Beer selection focused on Belgian brews is available.

South Philadelphia Taproom
1509 Mifflin Street
Philadelphia, Pa 19145
215-271-7787
https://www.southphiladelphiataproom.com/
Beers from around the globe with an emphasis on local craft beer serve up the South Philadelphia professionals and the bohemian crowd.

Eulogy Belgian Tavern
136 Chestnut Street
Philadelphia
215- 413-1918
https://eulogybar.server101.com/
With over 300 international and domestic craft brewed bottled beers and 21 draught beers served every day, your beer days in Philly keep getting more and more interesting.

Nodding Head Brewery & Restaurant
1516 Sansom Street
2nd Floor
Philadelphia
215-569-9525
https://www.ripsneakers.com/nodding/
Award winning beers, brewed on location. It doesn't get any fresher than this.

Triumph Brewing Company
117 Chestnut Street
Philadelphia
215-625-0855
https://www.triumphbrewing.com/indexfl6.html
Locations in New Hope, PA; Princeton, NJ; and Philadelphia, PA feature award winning, fresh-brewed beer.

World Café Live
3025 Chestnut Street
Philadelphia
215-222-1400
https://www.worldcafelive.com/
Local micros on tap, with domestic and imports in bottles filling out the mix. Some macros.


McGillin's Old Ale House
1310 Drury St
Philadelphia
215-735-5562
https://www.mcgillins.com/
McGillin's serves a large selection of regional craft beers - Yards, Stoudt's, Flying Fish, Victory, Sly Fox and Dogfish Head beers on tap, as well as European imports. Two house specialties - McGillin's Real Ale and McGillin's Genuine Lager - are brewed in by Stoudt's of Adamstown. McGillin's serves more of Stoudt's draft beer than any other tavern in Pennsylvania.

Dock Street Brewery
701 South 50th Street St.
Philadelphia
215-726-2337
https://www.dockstreetbeer.com/
20 years of American brewing history and an impressive selection of freshly brewed draught beer, unfiltered and unpasteurized.

Society Hill Restaurant & Bar
3rd & Chestnut Sts.
Olde City Philadelphia
215-923-3711
https://www.phillyhotelbar.com/
Distinctive selection of local microbrew beers, as well as select European imports.

London Grill
2301 Fairmont Ave.
Philadelphia
215-978-4545
https://londongrill.com/
Superb selection of local Mid-Atlantic brews and European imports. Some usual macros, too.

Manayunk Brewery & Restaurant
4120 Main Street
Philadelphia, PA 19127
215-482-8220
https://www.manayunkbrewery.com/homepage.php
Fresh brewed beer on premises in beautiful Manayunk, with outdoor seating on the Schuylkill River.

Finnigan's Wake
3rd & Spring Garden Sts.
Philadelphia
215-574-9317
https://www.finnigans.com/
The place to be if you are a die-hard lover of macros. A few craft beers (Sam Adams, Sierra Nevada), but lots of budmillercoors styles
Cheers!

You Should Also Read:
Philly Beer Week - The Start of a Tradition
Tapas and Beer - Tasty Food Pairings
Slaapmutske Nightcap from Belgium


Related Articles
Editor's Picks Articles
Top Ten Articles
Previous Features
Site Map





Content copyright © 2023 by Carolyn Smagalski. All rights reserved.
This content was written by Carolyn Smagalski. If you wish to use this content in any manner, you need written permission. Contact Carolyn Smagalski for details.