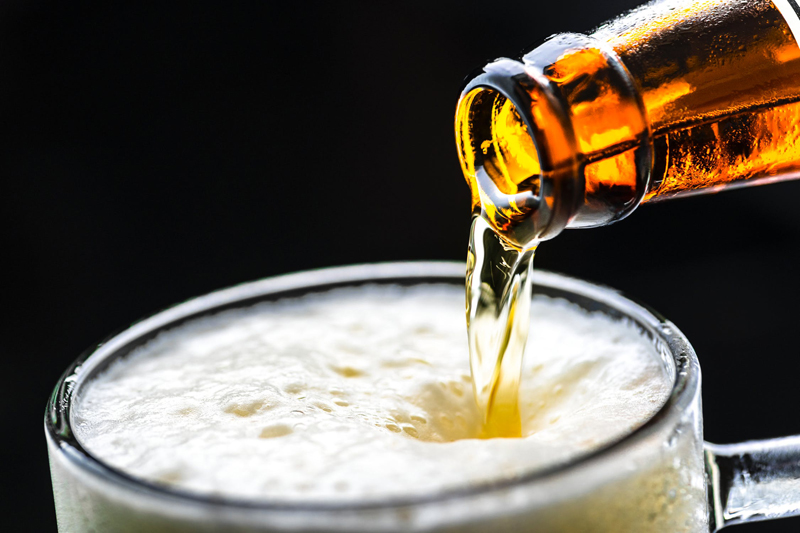 For those who paint pictures with words, etymology provides a rich palette for the writer. Change occurs as quickly as the light that passes from ebony night into the colors of dawn, then onward to the blinding white light of the midday sun. In Webster's 1968 New World Dictionary, a "Geek" was described as a madman…a fool…most often a Carney performer whose grotesque acts highlighted such wild or untamed drama as biting the head off a live snake.

Since then, the word Geek has passed through an evolutionary phase. In its early etymological transformation, it came to be associated with abstract technical sciences like calculus, computers and engineering. Geeks lacked social graces, and melted into academia as an escape from reality.
As its amorphous shape took on greater growth, Geek has become associated with a devotion to the highest standards - concentration on one's passion with unbounded imagination in the pursuit of achieving greater skill. Those who now achieve the designation of Geek accept it as a badge of honor, as one who has conquered technical disciplines beyond the boundaries of mainstream mediocrity.
As with other disciplines in the arts and sciences – aviation, computer science, literature, theatre and philosophy - beer geekdom encompasses a broad spectrum of knowledge. The true beer geek is well-rounded in areas of historical and anthropological development of beer, the chemistry of beer, beer and food pairing, pouring and serving, local history, beer styles, and the sensory analysis of beer, while maintaining an understanding of its role as a social lubricant and stimulant to humor.
In March 2008, Philly Beer Week celebrated Philadelphia as "the best beer-drinking city in America" for the first time.  It was an enormous success, highlighted by over 300 beer-related events in the metropolitan and surrounding areas. It is no small wonder. With 6.2 million people concentrated in close proximity, word spread like wildfire, and the beer geeks came out of the woodwork, looking for exhilarating beer events, spreading themselves thin, and reaching into new, unexplored segments of the beer world.
Jason Harris of Keystone Homebrew Supply in Montgomeryville and Bethlehem, PA and Beer Fox Carolyn Smagalski became founders of the 1st Annual Philly Beer Geek Finals Competition, an event designed to coincide with Philly Beer Week,
…and earning the title Philly Beer Geek is the ultimate compliment for any lover of the amber elixir.
Competitors who were sponsored by local bars and brewpubs are the crème de la crème of the Philadelphia area, not only because of their vast knowledge, but also for having the guts to enter a competition they knew nothing about.  There was no previous model.  They had no idea of what was to come.  They merely had a vague outline on the Philly Beer Geek website of how to prepare, and the incentive of winning over one thousand dollars worth of gift certificates and prizes.
Beer Geeks who participated in the 1st annual  contest were:  Stephen Hawk from Bridgid's, Anthony Fasano from Dock Street Brewery, Phil Vinson from Standard Tap, Steve Robson from Iron Hill Brewery, Wardell Massey from Sly Fox Brewery, Chris Topham from Triumph Brewing Company, Dennis Link from Dawson Street Pub, Nate Gefvert from Spinnerstown Hotel, and Aaron Fournier from the Drafting Room Taproom & Grill.  Other sponsors were the Grey Lodge Pub, Old Eagle Tavern, and Yards Brewing. The contestants knew their stuff, but just as impressive was how much the audience seemed to know about beer. 

The ultimate role model for any beer geek would be Michael Jackson, the Beer Hunter and Whiskey Chaser, Maven of Malt, Bard of Beer, Rumpled of the Barley. His work as an international authority on beer spanned the course of 30 years until his death on August 30, 2007. Within the pages of more than 16 volumes in 21 languages, he espoused the magic of beer throughout every corner of the earth. Yes, he was the Beer Geek's Beer Geek, and remains the principle source of knowledge for anyone aspiring to the ultimate level of excellence.

Cheers! 
You Should Also Read:
Philly Beer Trivia
Beer Trivia - Old Beer Facts
Superfood and Beer Pairings


Related Articles
Editor's Picks Articles
Top Ten Articles
Previous Features
Site Map





Content copyright © 2019 by Carolyn Smagalski. All rights reserved.
This content was written by Carolyn Smagalski. If you wish to use this content in any manner, you need written permission. Contact Carolyn Smagalski for details.