Hotel Cozumel and Resort in Mexico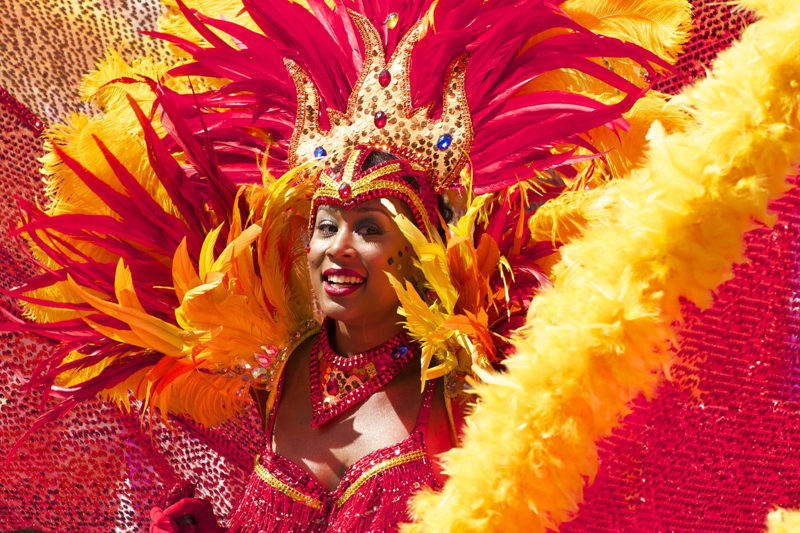 Cozumel Mexico, located at the tip of the Caribbean, just off the coast of Mexico is a beautiful retreat and a wonderful place to learn about a piece of the puzzle that makes up Hispanic Culture. The water surrounding Cozumel, Mexico is so blue that it baffles the vision and the perfect balance of heat and humidity makes Cozumel a delight to every sense we have. An unspoken grace that strikes one speechless and embraces you in understated beauty. Cozumel is far removed from the everyday hustle of modern times, life moves along at a peaceful pace and invites one to truly relax and enjoy the spectacle that is what life on a Caribbean island should be.

Recently I took a trip to Cozumel, with all the good plans of being a tourist only to find myself embraced by the roots and heart of Hispanic Culture at its finest. I came in contact with my personal history and learned more about myself than I would have imagined or planned.

Approaching Cozumel via plane, I beheld the beauty that Cozumel is renowned from, that reaches into the sky as you land and lets you know you are in for a rare treat. That beauty is the coral reefs that the crystalline waters allow you to see even from the soaring heights of commercial flight. As you continue you decent over the waters, the green lush jungle glimmers like a rare emerald. The pale sands and sparkling waters faded as my plane gently landed and my excitement grew as I knew all my good plans were about to change and I could not wait to see what would unfold.

My vacation was reserved at the Hotel Cozumel and Resort just outside San Miguel. This resort boasts a swimming pool, two restaurants: one indoor and one beachside dinning, and a snack bar. It also has three bars: one pool side, one beach side and one next to the indoor restaurant with air-conditioning. The room I stayed in had a view of the pool with a patio. The pool area had lush gardens making it a pleasure to awaken to every morning. In the room, the brightly colored furnishings were offsets by crisp white walls and beige tiles that cooled the room. The room was neat and clean and in the bathroom three fluffy white towels were piled high awaiting my use. Amenities were abundant and everything remained stocked and cleaned through out my stay without me ever once having a thought to my needs.

By far the best asset of Hotel Cozumel and Resort was the staff. Each and every one of them warm, friendly and went out of their way to make you feel relaxed. Little personal touched like a flower in you bed or remembering how you liked a certain beverage or meal made you feel as though you were the only one they had to attend to. Warm smiles and greetings were the rule and no exceptions were found.

Amongst the staff there were four members who stood out, and should you happen to go you should tell them I sent you. They are Javier, the captain of the severs, Berta the morning cook preparing the eggs personally according to how you tell her you like them, and the staff members whose soul purpose is your entertainment, namely Francisco AKA Pancho, and Julio. Javier will see to it that you are treated like royalty while dinning. His friendly yet capable manners make him a joy to be around. Never do you have to wait too long for his staff to see that you have refills, are seated or that your needs are met. Berta, in the mornings, greets you with a warm smile, quickly and expertly prepares your eggs as you like them; from omelets to fried or scrambled, she is a delight and joy. Finally, those lovable guys, Francisco and Julio are the life of the party, always coming up with a fun thing to do. Their sense of humor and timing is impeccable. From teaching some Spanish to organizing games, Francisco makes sure everyone gets a chance to get involved, even a shy writer like me. From water polo to water volleyball, he is sure to help you work off some of Javier and Berta's good food. Julio, Francisco's partner in crime, is a rascal and a more fun than a barrel of monkeys. If Francisco doesn't get you off the sunbathing lounge chair, he is sure to have the trick to do it. These perfect gentlemen like superman, have an alter ego that they revel after the sun falls.

Every evening the night gets lit up on the poolside stage with an starlight show. The night gets kicked off with dancing lessons, outdoor videos and then the big show. Three lovely ladies accompany Francisco and Julio in entertaining the guests. The shows are usually dance shows with Salsa, Merengue, Mexican Traditional Dancing, a black light show or a comedy show. The personality of each of these talented performers shines through and you fall under their spell and they magically weave a web of pleasure around you. Not only do they entertain but interact as well with their audience, giving that personal touch to everyone in attendance. Once Francisco and Julio know who you are, you are a part of the show.

During the day, Cozumel offers so many things to do and see, apart from the normal tourist attractions. Staying at Hotel Cozumel and Resorts offered the best advantage over all. For $3 I could take a taxi to San Miguel or walk it in around 15 minutes. There I found a virtual plethora of shops from all sizes and venue. Of course following the custom, you have to haggle for a good price which there as it is expected is half the fun. The shopkeepers and friendly and inviting and overall pleasant and they offer free tequila shots, beer or soda while you shop to help relieve you from the heat of the day. Of course tequila, called Mexican water, also makes haggling a lot more fun. The best items of course are the handmade items, cleverly devised from materials we would never consider. Unique and personal souvenirs are abundant and it is easy to find one for everyone you love and still have money in your pockets. The best part, they can be items that they will use and enjoy rather than pack away as a mere memento if you are patient and search the smaller side street shops. To my amazement, everyone I met was functionally bi-lingual.

At Hotel Cozumel and Resort, the day can be filled with sun bathing by the pool, painting pottery poolside as well as lounging on the man made beach beside the sea. The shore of the resort is a stones throw from coral reefs and a dive shop offers snorkeling and diving outfitting at a very reasonable cost. If you don't know how to do either, they are happy to teach you and the reef is at you feet to explore. Boating adventures depart from the hotel pier and several travel agents are there to assist you in making your plans. From glass bottom boat tours of the reefs that include free drinks and complimentary snorkeling to diving in the farther reaches of the reefs with the safety of trained and professional diving crews, you are sure to find and adventure that suits. A boat experience not to miss, lobster dinner cruise at sunset, what could be finer?

To see the island I advise a tour by taxi, air conditioned or not depending in your taste, which will take you on a 2-3 hour tour of the ruins, the points of interest and familiarize you with where to go and what to see. Afterwards, you can rent a car from the resort for around $35 a day and freely explore the island at leisure. Scooters are also available, as well as Jeep Jungle tours of the ruins, horse back riding adventures through the jungle or along the beach and bikes a the resort for your use.

For those of you interested in learning more about Hispanic Culture or Ecotourism, try one of the two museums on the history of Mexico and Mayan Culture. They also speak of the Spanish influences and history. There are also several national parks to preserve the jungle and coral reefs. Perhaps swimming with dolphins, manatees and sea lions would be enjoyable, learning about the animals and how to protect them while getting up close and personal. Jungle hikes and beach combing are also delights as the island is chockfull of wild birds that make the air come alive with their beautiful song. Gorgeous unspoiled beaches and stunning sunsets are a photographers dream. Sea turtle habitats are precious and a part of the sustainability of the island. Mayan Ruins can be found here and the island makes the major ones a short ferry ride away making it a perfect location for exploration of this type such as Chi Chin Itza and Tulum and the legendary Xcaret. The opportunities are as endless as your imagination.

Cozumel is one of the safest places I have ever visited. Tourists and locals roam about until midnight and beyond never thinking about it. Police presence is heavy and security is foremost in the minds of the local officials. Not once was I approached by anyone that was unsettling and everyone visiting agreed that the people that live in Cozumel make it all the more relaxing. The safety of the place adds another level of enjoyment to your experience.

Seven days passed by too quickly and my day to leave arrived. Accompanied by my daughter, we took pictures with the people we befriended as it really was the people that made the place. Promising to return again soon and to keep in touch we parted, a little warmer than when we came. We left a little bit of our heart in Cozumel but we took away a lot more love and friends than we started off with. So, should you happen to be thinking of a vacation may I suggest you look up my good friends at Hotel Cozumel and Resort? Tell the Rebecca sent you.



Related Articles
Editor's Picks Articles
Top Ten Articles
Previous Features
Site Map





Content copyright © 2023 by Rebecca M. Cuevas De Caissie. All rights reserved.
This content was written by Rebecca M. Cuevas De Caissie. If you wish to use this content in any manner, you need written permission. Contact Valerie D. Aguilar for details.