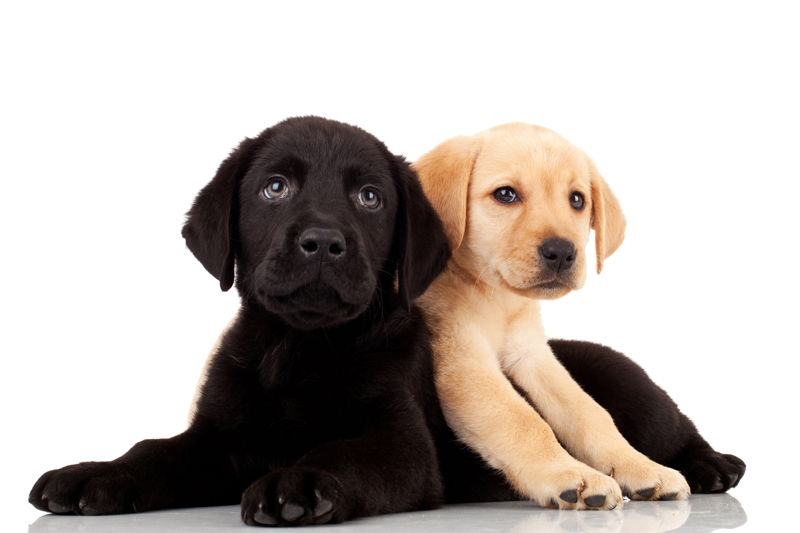 Reverse sneezing is a somewhat odd behavior that most dog owners have witnessed at one time or another. Aptly named, this behavior can appear much more troubling than it actually is, and generally isn't cause for alarm.

Regular sneezing is - in dogs just as in humans - a reflex that rapidly expels air and mucus through the nasal cavity in response to some kind of irritation or foreign body. Reverse sneezing has a similar effect, but it is the rapid inhalation of air rather than exhalation. It can sound like choking or gagging, and may be easily misinterpreted as the dog's gag reflex kicking in as she is trying to vomit.

In addition to the distinctive sound, reverse sneezing can also be accompanied by a violent head motion where the dog pulls her head backwards - in contrast to the forward motion associated with regular sneezing. Also similar to sneezing, reverse sneezing can occur many times in a short period of time. While reverse sneezing itself is harmless, prolonged episodes can be distressing to the dog and may result in some aching muscles.

For these episodes, some dogs can be helped by having their owners rub their throats and pinch their noses shut. Anxiety can make the episode worse, so calming the dog with some petting or hugs can help relieve tense muscles making the episode worse.

Causes for reverse sneezing vary widely, and can be different from dog to dog. Brachycephalic dogs - those with wide skulls and short noses - such as the boxer and the pug can be more susceptible to long or frequent episodes of reverse sneezing due to the proportions and construction of their skulls. Some dogs can experience reverse sneezing after breathing dirt, dust or other particles; in these times, the sneezing is a response to the presence of irritants in the nasal cavity. Some dogs may have reverse sneezing episodes that are triggered by something completely different and seemingly unrelated. It is not uncommon for dogs to begin reverse sneezing after waking up, after a long or intense bout of exercise, or even eating.

In some cases, the cause for reverse sneezing can be much more serious. Dogs that suddenly develop the habit should be checked by a vet to determine whether or not there is an underlying cause. This can be as non-threatening as a common cold or nasal infection. Alternately, there can also be some serious, underlying issues that cause the condition. Dental disease, gastrointestinal disease, and tumors in the respiratory system can all cause the development of this symptom.

Reverse sneezing in itself is nothing to be concerned about, especially if the dog has always had the behavior or it always seems to be triggered by the same thing. Those with chronic episodes may sometimes be prescribed an antihistamine or other medication to control the sneezing.


Related Articles
Editor's Picks Articles
Top Ten Articles
Previous Features
Site Map





Content copyright © 2022 by Debra Kelly. All rights reserved.
This content was written by Debra Kelly. If you wish to use this content in any manner, you need written permission. Contact Bettina Thomas-Smith for details.