Singles and Doubles - How do you Connect?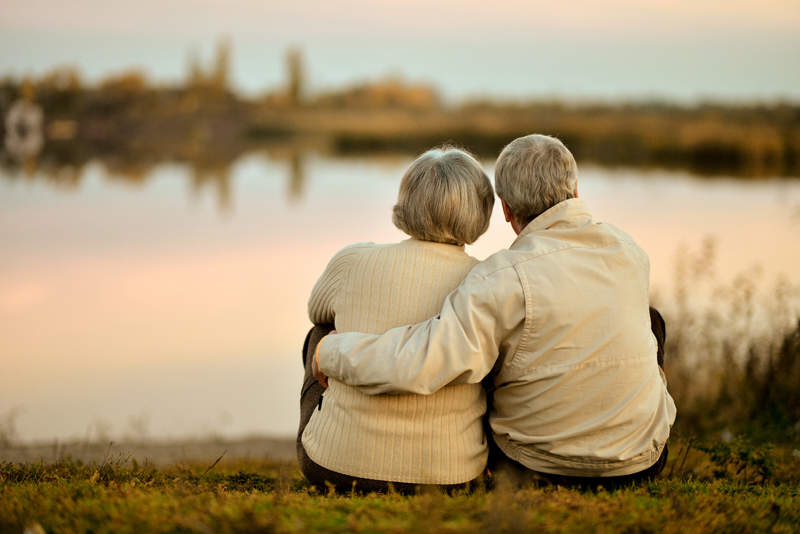 "Sleeping Single in a Double Bed"

One of the unfortunate realities of senior living is that we may outlive our spouses. Alternatively, in culture where 50% of marriages end in divorce, we may be looking at a time of living alone. Yet in today's cultural and social environment, we can live a decent and even happy life without that one person we with whom have been side-by-side for 30, 40, and 50 years or longer.


The title of this article is from an old country-western song sung by Barbara Mandrell, which bemoaned lost love. Although we may be facing aloneness, we do not have to be lonely. What kinds of things can you do to improve your outlook and enhance your life? Read on!


Don't neglect the obvious. Of course, friends and family have been encouraging you to check out opportunities and possibilities, but you have been dragging your feet. Don't! Socrates once said (while on trial for his life) "the unexamined life is not worth living." It is something to consider, as you go forward with your life. Take some time to think about what you want, where you want to be, with whom you want to be.


1.Church: Most of us in the elder generations have been brought up with religion as part of our family's focus. If you are no longer attending church, consider why not. It doesn't matter if it is Christian, Jewish, Muslim, New-Age, Alternative, or Wicca, the point is that there are people there that share much with you; values, interests and beliefs.


2.Social organizations: Many groups out there share a common bond of an interest. Most of these organizations are charitable or philanthropic in nature. What does your local YWCA have to offer? How about your local Neighborhood Watch? Friends of the Library? PTA? (Grandparents are always welcome!) If you live in an apartment or gated community, what kinds of possibilities are there for social interaction? Consider Soroptimist or other unity-forming groups; geared to active and retired businesswomen, they are making a lot of difference in their communities and hometowns. A quote from their website states: "Soroptimist means "best for women" and that's what we strive to be—an organization of women at their best helping other women to be their best. As a volunteer organization of business and professional women we feel uniquely qualified to help women and girls live their dreams."


3.Politics: If you are interested in politics, consider N.O.W., or the League of Women Voters. Investigate O.W.L. (Older Women's League) which is a strong voice for women's advocacy.


4.Fun: If you just want to have fun, look at the Red Hat Society, which has an official website, and local chapters. Take some time to browse online for other ideas as well. Try out mall-walkers in your area, for example, and make some new friends! Be open to new approaches to friendship, and be adaptable to change.


5.Education: Most larger communities have a forum for taking classes that are "for fun" or education. Our local one is called the Learning Exchange, and you can take everything and anything from Spanish, Real Estate and Investing to a wide assortment of craft classes. Check out the local junior college (2-year) or university, for classes you can take for self-improvement, or enjoyment. Reflect on going back to get that college degree, or if you have one, get another, there isn't a limit!


6.Outreach: Think about sharing what you already know and enjoy with others. There are numerous organizations, including some I have mentioned above, that have girls as their heart. Girl Scouts of America can always use volunteers, for troops (you can co-lead, so you don't bear full responsibility) special events and support. You can do volunteer work for Boys and Girls clubs, Big Sisters, women's shelters and a plethora of active, involved groups that will give you an chance to be useful and expand your own world at the same time.


7. Part-time work: If you no longer work, consider a part-time job. It is a great way to get out there and get involved. Girl Scouts has part time job opportunities, for instance, in their Outreach Department. Check out non-profit job possibilities on your local craigslist.org site. Many groups run thrift stores and need part-time helpers.


Have you some ideas of your own I haven't mentioned here? Please, join us on the forum (Link below) and share them with us. My own mother lived almost 30 years after the death of my dad, and was a viable and vital presence in her community. She was active in church, started a volunteer registry, worked with the local food closet and was very active in the local chapter of A.A.U.W. (American Association of University Women). As Gandhi said so eloquently, "You Must Be the Change you want to see in the World."


"Here is a test to find out whether your mission in life is complete.
If you're alive, it isn't." Richard Bach





Related Articles
Editor's Picks Articles
Top Ten Articles
Previous Features
Site Map





Content copyright © 2022 by Laura Strathman Hulka. All rights reserved.
This content was written by Laura Strathman Hulka. If you wish to use this content in any manner, you need written permission. Contact Pamela Slaughter for details.