Leukotriene Modifiers, Cromolyn Sodium and Xolair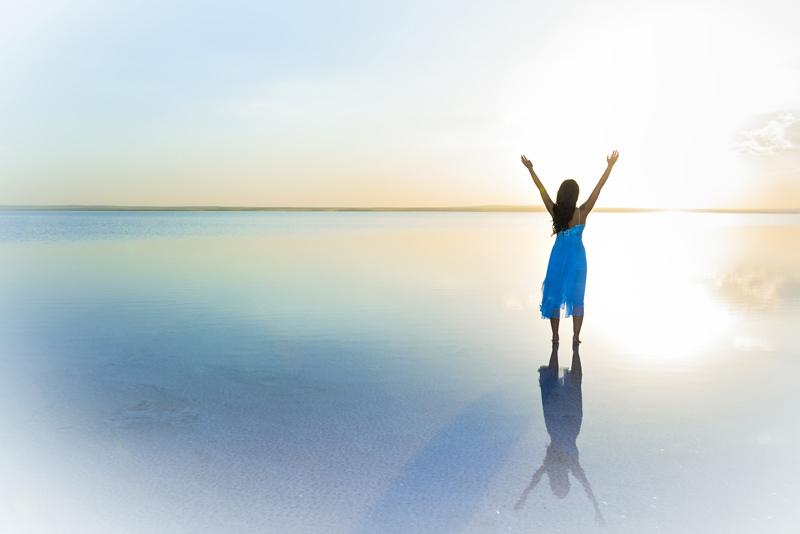 Leukotriene modifiers, cromolyn sodium and Xolair are additional types of anti-inflammatory asthma medications; each one works in a different way from other asthma anti-inflammatory medications such as corticosteroids. Each of these anti-inflammatory medications can be taken in addition to other asthma treatments, which can help patients whose asthma is more difficult to control.
Leukotriene Modifiers
Leukotrienes are chemicals the body releases, via the immune system, to fight allergens. These chemicals cause inflammatory reactions in the lungs, which trigger the airways to produce excess mucous and fluid, along with swelling. This entire allergic process makes it harder for asthma patients to breathe. Leukotriene modifiers are long-term control medications; they are typically prescribed for allergies, rhinitis and asthma. Leukotriene modifiers come in pill and liquid forms, and are not quite as effective as inhaled steroids. However, when combined with other asthma treatments, leukotriene modifiers can improve asthma symptoms and lung function. Some examples of leukotriene modifiers:
• Singulair (montelukast)
• Accolate (zafirlukast)
• Zyflo (zileuton)
Common Side Effects of Leukotriene Modifiers
• Headache
• Liver test abnormalities
• Skin rashes
• Stomach upset
• Churg Strauss Syndrome (inflammation of the blood vessels, which can affect the body's major organs--this side effect is rare)
Leukotriene modifiers have also been linked to psychological side effects, including depression, suicidal thinking, agitation, aggression and hallucinations. If you or your children are taking a leukotriene modifier, it's important to watch for these and other possible side effects, and report them to your doctor as soon as possible.
Cromolyn Sodium
Cromolyn sodium is an older anti-inflammatory asthma medication, and is typically used as a pre-treatment medication (for use before exercise, exposure to cold air, etc.).This medication is used to help prevent inflammation and swelling of the airways. Cromolyn sodium is not meant to be used as a rescue or quick relief medication. Some examples of cromolyn sodium are:
• Intal (MIDI inhaler or nebulizer solution)
• Tilade (Nedorcromil—inhaler or nebulizer solution)
Common side effects of cromolyn sodium:
• Throat irritation (sore throat)
• Stomach pain
• Bad taste in the mouth
• Cough
• Stuffy nose
• Itching or burning in nasal passge
• Sneezing
• Headache
Serious side effects of cromolyn sodium:
• Wheezing
• Increased difficulty breathing
• Skin rash, bruising, severe tingling, numbness, pain, muscle weakness
• Fever, swollen glands, rash or itching, joint pain and a feeling generally ill.
If you experience any of these serious side effects after taking cromolyn sodium, be sure to call your doctor as soon as possible, as these are signs of a possible life-threatening allergic reaction that needs immediate medical attention.
Xolair (Omalizumab)
Omalizumab, also known as Xolair, is one of the newer asthma treatments in the U.S. Omalizumab is an IgE blocker (IgE stands for immunglobin E). IgE is part of the immune process in asthma; Xolair helps to block this action, and helps to prevent asthma flares and attacks. As a result, many asthma patients are able to cut down on the amount of inhaled steroids and other asthma medicines they need to take.
Xolair is prescribed for asthmatics that have moderate or severe persistent allergic asthma that does not respond to inhaled steroid treatment. Omalizumab should always be given in a doctor's office, with patients typically monitored for 30 to 60 minutes to make sure they don't suffer an anaphylactic reaction after the injection. Severe allergic reactions have occurred in some patients after they receive the Xolair treatment. As a preventive measure, doctors may prescribe an epi-pen to patients who have received the injection. This will help to treat any anaphylactic a patient may have after leaving the doctor's office.
Common side effects of Omalizumab (Xolair):
• Joint pain
• Generalized body pain
• Leg pain
• Tiredness
• Dizziness
• Fracture
• Itching
• Inflammation of the skin
• Earache
• Rash
• Fever
• Swollen lymph nodes
• Viral infections
• Injection site reactions
• Upper respiratory tract infection
• Sinusitis
• Sore throat
Scientists and doctors have found that a small fraction of patients have a slightly higher cancer rate, than those who receive a placebo. The types of cancer these patients developed included breast cancer, skin cancers and prostate cancer. Scientists are not sure why Xolair causes cancer in these patients; more long-term studies are needed to determine the cause. Even so, Xolair can be a beneficial treatment for asthma patients whose asthma is not controlled by other asthma medications. The risks may outweigh the possible side effects.
Luekotriene modifiers, cromolyn sodium and Xolair are additional asthma treatments that may benefit patients whose asthma isn't well controlled with inhaled steroids and other asthma medications. Each of these asthma medications has possible side effects. However, for certain patients, the benefits of these treatments may outweigh the possible side effects. If you're interested in any of these asthma treatments, talk with your doctor to see if one of these asthma medications might be right for you.
Please check out my new book
Asthma's Nothing to Wheeze At!
Now also available on Amazon
Asthma's Nothing to Wheeze At!
You Should Also Read:
Corticosteroids to Combat Asthma
Safety of Long-Acting Bronchodilators
Proper Inhaler Technique


Related Articles
Editor's Picks Articles
Top Ten Articles
Previous Features
Site Map



Follow @SherryAsthma
Tweet





Content copyright © 2023 by Sherry Vacik. All rights reserved.
This content was written by Sherry Vacik. If you wish to use this content in any manner, you need written permission. Contact Sherry Vacik for details.