Safety of Long-Acting Bronchodilators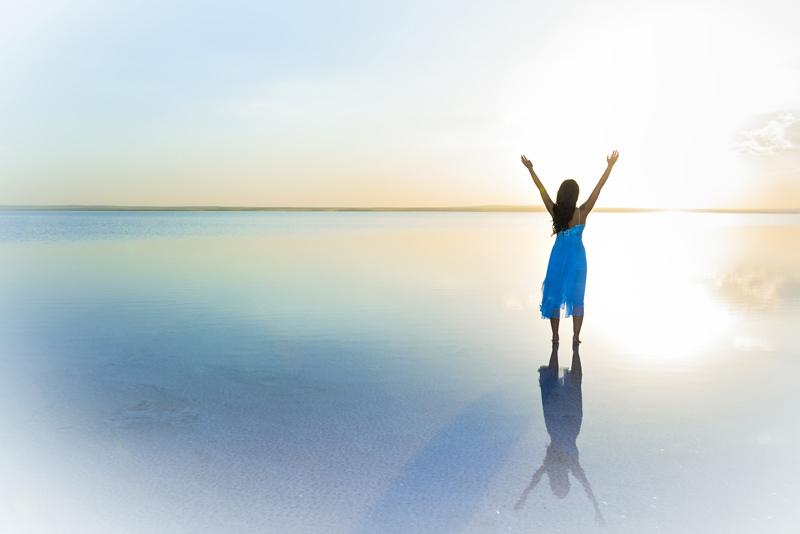 Asthma is a lung disease suffered by people of all ages and economic backgrounds around the world. With so many asthma patients and different types and degrees of asthma, there are many medications used to treat this lung disease. Many of these medications are safe for the majority of asthma patients. However, in the last several years, there has been some concern about the use of Long-Acting bronchodilators (LABAs) by asthmatics. The controversy began when asthma researchers and doctors found that LABAs could increase asthma exacerbations, and even lead to death for a few asthma patients. The United States Federal Drug Administration (FDA) looked at several studies, and then came up with helpful information and guidelines for doctors and their asthma patients.
Long-Acting Bronchodilators and How They Work
There are two different types of bronchodilators: Short-Acting and Long-Acting. Both types of bronchodilators are used to help relax the smooth muscles in the lungs, which in turn opens the airways, making it much easier for an asthma patient to breathe.
Short-Acting bronchodilators
are called "quick relief" or "emergency" inhalers, and are used to provide asthma patients with fast relief of asthma symptoms and flare-ups. This type of medication usually begins working within 20 minutes or less, and can last from four to six hours. These medications are typically used for sudden or severe asthma symptoms. Some examples of Short-Acting bronchodilators are:
 Albuteral (Proventil HFA, Ventolin HFA, AccuNeb)
 Alupent (Metaproterenol)
 Combivent
 DuoNeb
 Maxair
 Xopenex
Long-Acting bronchodilators (LABAs)
work in much the same way as the Short-Acting bronchodilators, but the effect of LABAs in the lungs works for a much longer time. These medications are not meant to be used as a rescue or emergency medication. It is recommended that Long-Acting bronchodilators not be used on their own, but should be combined with an anti-inflammatory asthma medication, such as an inhaled corticosteroid. Here is a list of common LABAs:
 Foradil (formeterol—used in dry powder inhalers)
 Serevent (salmeterol—used in dry powder inhalers)
 Brovana (arformoterol—liquid for nebulizer)
 Performist (formeterol—liquid for nebulizer)
A couple of well known combination medications containing Long-Acting bronchodilators and inhaled corticosteroids are Symbicort, and the Advair discus.
FDA Recommendatoins for Use of LABAs
In June 2010, the FDA came up with a list of recommendations for doctors and their asthma patients to follow when using a Long-Acting bronchodilator to help control asthma symptoms:
1. LABAs should only be used by patients who are currently taking a long-term asthma control medication (such as an inhaled corticosteroid), but whose asthma is not adequately controlled by that medication.
2. LABAs should not be used by asthma patients whose asthma is adequately controlled with a low or medium dose of inhaled corticosteroids.
3. Once asthma control has been achieved and maintained, doctors should examine their patients at regular intervals, and use a step-down therapy (including discontinuation of the LABA). This should be done without a loss of asthma control, and the patient should continue to be treated with a long-term asthma control medicine such as an inhaled steroid.
4. Pediatric and adolescent patients who require the addition of a LABA to an inhaled steroid should use a combination product (such as Symbicort or Advair) containing both an inhaled corticosteroid and a LABA (rather than a steroid inhaler and a LABA inhaler), to ensure both medicines are used correctly.
5. Patients should always carry a rescue inhaler with them at all times, and know how and when to use it.
6. Doctors should discuss, with their patients and caregivers, the signs and symptoms of worsening asthma, and advise them to see immediate medical care if their condition worsens. Doctors should provide an action plan to all of their asthma patients, and patients should follow their own action plan in regards to caring for their asthma.
The Federal Drug Administration believes that Long-Acting bronchodilators are safe when used according to these guidelines and approved drug labels. The FDA believes the benefits of LABAs outweigh the risks of increasing asthma exacerbations and deaths from asthma.
If you are concerned about the asthma medications used by yourself and your kids, be sure to talk with your doctor. He/she will be the best guide as to which asthma medicines are best for you and your children, and will help you find the best ways to achieve asthma control and maintenance.
Please check out my new book
Asthma's Nothing to Wheeze At!
Now also available on Amazon
Asthma's Nothing to Wheeze At!
You Should Also Read:
Understanding Asthma Signs and Symptoms
Corticosteroids and Asthma
Assistance with Medical Costs


Related Articles
Editor's Picks Articles
Top Ten Articles
Previous Features
Site Map



Follow @SherryAsthma
Tweet





Content copyright © 2023 by Sherry Vacik. All rights reserved.
This content was written by Sherry Vacik. If you wish to use this content in any manner, you need written permission. Contact Sherry Vacik for details.