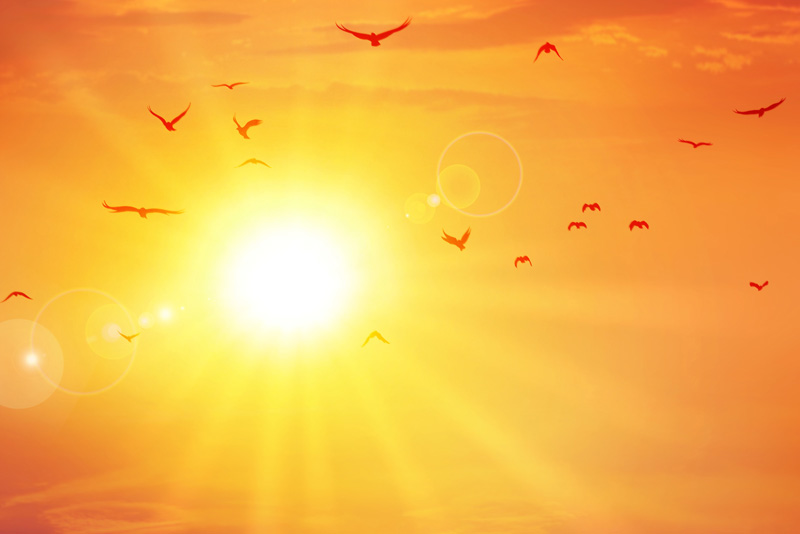 This world does not make Christian Living easy. If we live in community, if we are married, or have family, or work closely with others, disagreements - fights - are inevitable. We are going to get mad. The good news is that the Bible says that anger is OK - with restrictions. Ephesians 4:26, 27 says to go ahead and be angry - but do not sin.
"Do not sin" can mean be many things. Let's sum it up with the two greatest commandments. "Love the Lord your God with all your heart soul, mind, and strength and love your neighbor as yourself." Matthew 22:37-40 If you are paying attention to those two things, you are not apt to sin but none of us can do that for very long so there is another part to the Ephesians verse. "don't let the sun go down on your anger." Don't put off confronting the problem. Take care of it right away. Don't take it with you to chew on. Don't give the devil an opportunity to work in the situation.
"Love the Lord your God" includes studying His word to find out what He has to say. The Bible gives many guidelines to help us in resolving differences.
If we are to love our neighbor as our self we have to get with the person involved in the argument and work on the resolution. Pray before you start. Pray together if possible.
Get to the root of the problem. Each side must state the problem as they see it. When it is your turn, be truthful.

Proverbs 12:17 says that a righteous person "bursts forth" with truth.
Ephesians 4:25 says to speak the truth because as members of the body of Christ, we are all connected.

When it is not your turn - listen. Listen to the other side. Love your neighbor as yourself.

Proverbs 12:16 says that it is a fool who thinks his way is right and won't listen.
Proverbs 21:23 says to watch your words and hold your tongue to save yourself grief.
Even fools are thought to be wise if they keep their mouths shut. Proverbs 17:28

While you are discussing the problem, stay calm. Don't lose your temper.

Proverbs 12:16 says that fools lose their temper and explode quickly but a wise person overlooks insults. He controls his response.
Proverbs 26:21 says that a quarrelsome person in a dispute is like kerosene thrown on a fire. Not controlling your anger will ruin your chance for a resolution.

Be kind. Love your neighbor

Proverbs 15:4 says that a gentle answer can calm a tense situation by dissolving the other person's anger.
Proverbs 15:4 says that kind words heal and help. Cutting words wound and main.
Proverbs 12:18 says that rash language cuts and maims, but there is healing in the words of the wise.
Ephesians 4:29 says to watch the way you talk. Let nothing foul or dirty come out of your mouth. Say only what helps. Treat each word as a gift.
Ephesians 4:31 tells us to remove all bitterness, anger and wrath, insult and slander.
Don't rush through this process. An argument is resolved only when both parties feel good about the result.
To study more about God's word, try:
You Should Also Read:
Anxiety or Peace of Mind
Attitude Adjustment
Stress Relief


Related Articles
Editor's Picks Articles
Top Ten Articles
Previous Features
Site Map



Follow @LynneChapman
Tweet





Content copyright © 2022 by Lynne Chapman. All rights reserved.
This content was written by Lynne Chapman. If you wish to use this content in any manner, you need written permission. Contact Lynne Chapman for details.