Bronchial Thermoplasty for Asthma Treatment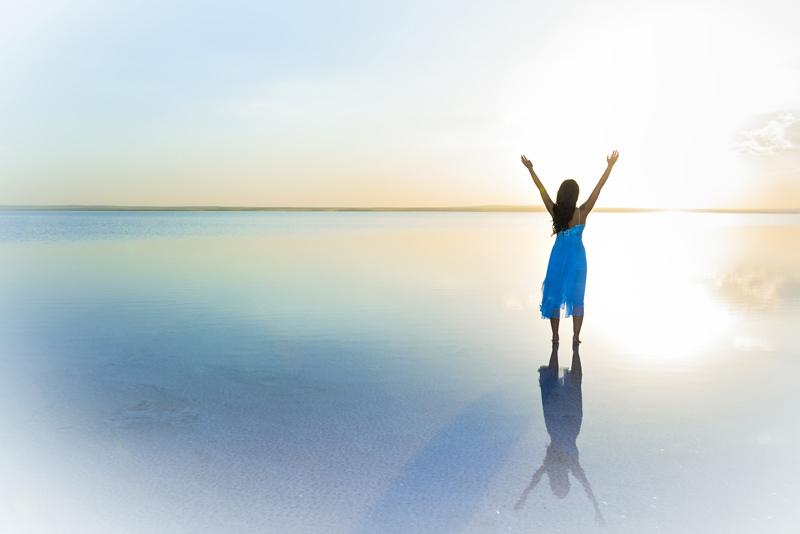 Back in 2008, BellaOnline's Asthma site featured a story about bronchial thermoplasty (BT) for asthma treatment. At that time, BT was an experimental procedure, and was not an approved asthma treatment in the U.S. However, in early 2010, the FDA approved the BT procedure for use as part of asthma management, in the U.S. The procedure was approved for asthma patients who have severe refractory asthma.
Severe Refractory Asthma
Asthama patients who have severe refractory asthma typically have asthma that is not effectively controlled by corticosteroid treatments (a combination of high dose inhaled steroids, prednisone and long-acting bronchodilators). These asthma patients need frequent rounds of oral corticosteroids, and miss school and work due to asthma attacks, and suffer more hospitalizations than typical asthmatics. For patients who have severe asthma, bronchial thermoplasty can have a dramatic increase in quality of life.
Let's take a look at what bronchial thermoplasty is, how it's done, and look at the possible benefits and risks of this procedure. One note, BT is can be an excellent treatment for severe asthma, but it cannot cure asthma. A patient who has had the BT treatment will still have asthma. However, after treatment asthmatics can experience better quality of life, in spite of their asthma.
What is Broncho Thermoplasty?
Inflammation, from asthma, causes the smooth muscle tissue to swell, which in turn causes narrowing of the airways in the lungs. This is what causes asthma symptoms and attacks. Broncho thermoplasty involves going into the lungs and removing an excess amount of smooth muscle tissue from the patient's bronchial airways. Removal of this excess tissue opens up the airways, allowing patients to have freer breathing.
How is Broncho Thermoplasty Done?
Broncho thermoplasty is typically done as an outpatient procedure, with the patient under mild anesthesia. Patients usually undergo an assessment the day before and the day of the BT treatment. About three days before the procedure, patients are given 50mg of prednisone (per day). In addition, pre-procedure medications may include nebulizer treatments. The pre-procedure treatments are done to help open the airways before the patient undergoes broncho thermoplasty.
During the BT procedure
, a broncoscope (similar to an endoscope—a flexible catheter-type instrument) is inserted through the patient's nose or mouth, into the throat, and on down to the lungs. The bronchoscope uses radiofrequency waves that create heat to remove excess smooth muscle tissue from the airways. Each of the lobes and airways of the lungs is treated, but not all at one time. BT usually involves about three or four visits, at intervals of about three weeks, before it is completed.
After the procedure
, patients are monitored to be sure there are no adverse reactions to the BT treatment, and to ensure their peak flow and breathing are good enough to go home. Patients are usually prescribed another 50mg round of prednisone the day after the procedure.
What are the Possible Risks of BT?
BT causes increased irritation to the lungs and airways, sometimes causing a temporary worsening of a patient's asthma. Additional risks include a possible collapsed lung and coughing up of blood, but only a small percentage of asthma patients experience these symptoms post-procedure.
What are the Benefits of Broncho Thermoplasty?
Many patients who have undergone BT treatment have found their lives literally turned upside down. Most BT patients find that their asthma symptoms have decreased and they can lower their daily asthma medication doses (only with their doctor's permission). Most patients see these benefits last for a year or longer after the BT procedure.
Broncho thermoplasty
can be an optimal treatment for asthma patients who have severe refractory asthma, it is not a cure for asthma. The BT asthma treatment does have some risks, but the benefits far outweigh the possible risk for many severe asthma patients. Most BT asthma patients experience an increase in their quality and enjoyment of life.
To find out if you might be a candidate for the BT procedure, check with your doctor. Below this paragraph, you can find a link for a physician locator (U.S. and worldwide) to find doctors who are authorized to perform the broncho thermoplasty procedure. Just copy and paste the link into your web browser, and the link will take you to the Bronchial Thermoplasty Physician Locator site.
Bronchial Thermoplasty Physician Locator
: https://www.btforasthma.com/physician-locat
Please check out my new book
Asthma's Nothing to Wheeze At!
Now also available on Amazon
Asthma's Nothing to Wheeze At!
You Should Also Read:
What is Asthma?
Corticosteroids to Combat Asthma
Glossary of Lung Terms


Related Articles
Editor's Picks Articles
Top Ten Articles
Previous Features
Site Map



Follow @SherryAsthma
Tweet





Content copyright © 2023 by Sherry Vacik. All rights reserved.
This content was written by Sherry Vacik. If you wish to use this content in any manner, you need written permission. Contact Sherry Vacik for details.