Asthma and Cockroach Allergies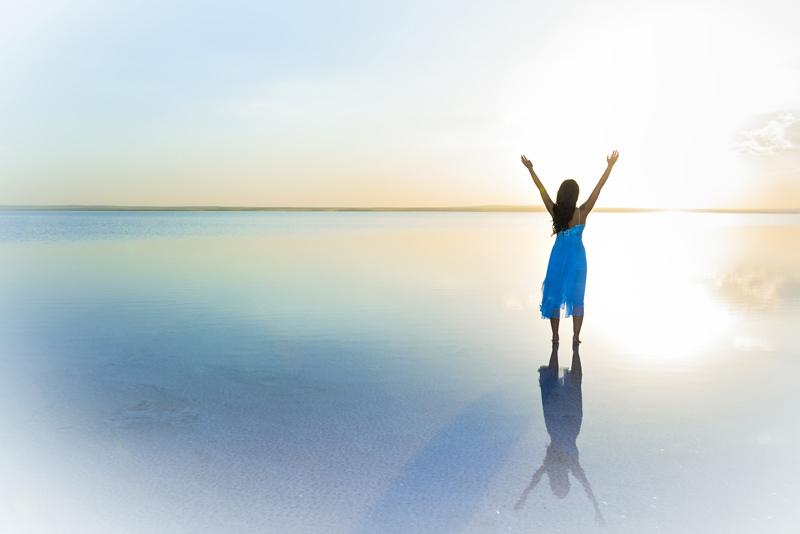 Asthma can be triggered by many irritants, such as pollen, ozone, air pollution, and chemicals. But did you know insects can also be considered an asthma trigger? The most common insect that can trigger asthma symptoms is the cockroach. As I'm typing this, the very thought of cockroaches is making me feel crawly. Most of us do not like cockroaches, yet these insects are found in many places where we live, work and go to school. Cockroaches can be found even in the cleanest homes and offices. Cockroach allergy is one of the most common allergies in humans. One-third of people with allergies are also allergic to cockroaches, according to National Jewish Health.
Where Cockroaches Live
Cockroaches have been around for about 300 million years, and have become a constant companion for humans. These insects can live in many kinds of environments, but most prefer to live in places that are warm and humid, like the southern states in the U.S. Even so, it is possible for some types of cockroaches to live in places with freezing winter temperatures. Roaches are especially common in urban settings, where it is possible that a single household can have from 900 to 300,000 of these lovely creatures. Roaches love to live in spaces between walls, and in cracks and crevices. These insects are not only found in homes, but can also live in hospitals, hotels, bakeries, restaurants and office buildings. It's easy to bring roaches into your home without evening realizing it. They can travel in packages from the grocery store, we can pick them up in a hotel and bring them home in our luggage, and more. If that doesn't make you shiver, nothing will.
What Causes the Allergic Reaction?
Cockroach allergens come from the insect's saliva, feces and their decomposing bodies. It is possible to measure roach allergen in a home's air and dust. Studies have shown that the higher the amount of cockroach allergen in a building or home, the rate of hospitalization for asthma attacks goes up drastically. These allergen particles are easy to spread through the air.
Common Cockroach Allergy Symptoms
People who are allergic to cockroach allergens can suffer wheezing, sneezing, itchy eyes, cough, skin rash, a runny nose and/or sinus problems (including sinus infections). Roach allergen is pretty nasty stuff. Studies have shown that cockroach allergens are worse in children who live in inner city areas. These children suffer higher rates of asthma compared to children in suburban areas. Scientists and researchers believe this is due to the fact that inner city kids often play indoors for safety reasons. This causes increased exposure to cockroach allergens, leading to higher rates of asthma.
How is Cockroach Allergy Diagnosed
Doctors run allergy tests that are similar to tests used for other allergen triggers. Allergy tests are most often prick or scratch tests of the skin. If you or your child has a positive allergic reaction to cockroaches, there are some steps you can take to reduce exposure to roach allergens.
Reduce Exposure to Cockroach Allergens
It will be necessary to rid your home of cockroaches. Since roaches are very hard to control, it is best to call a pest control expert. You can also use roach traps, but avoid chemical sprays or powders as these can cause more allergy and asthma trouble.
Be sure to keep food and garbage containers covered. Also be sure to avoid leaving dirty dishes standing around as this will attract roaches.
It is very important to take all the medications your doctor has prescribed to help control your allergy and asthma symptoms. These medicines are necessary to successfully manage your asthma and allergies, and help you to avoid trips to the doctor's office and the ER.
If you are still having allergy and asthma symptoms, it might be necessary to consider allergy shots. These specific allergy shots would be made from cockroach extract. These injections would help to retrain your immune system, and help to reduce your symptoms over time.
Please check out my new book
Asthma's Nothing to Wheeze At!
Now also available on Amazon
Asthma's Nothing to Wheeze At!
You Should Also Read:
What is Asthma?
Understanding Asthma Signs and Symptoms
Childhood Asthma Risks


Related Articles
Editor's Picks Articles
Top Ten Articles
Previous Features
Site Map



Follow @SherryAsthma
Tweet





Content copyright © 2023 by Sherry Vacik. All rights reserved.
This content was written by Sherry Vacik. If you wish to use this content in any manner, you need written permission. Contact Sherry Vacik for details.