Astronomy Day - Bringing Astronomy to the People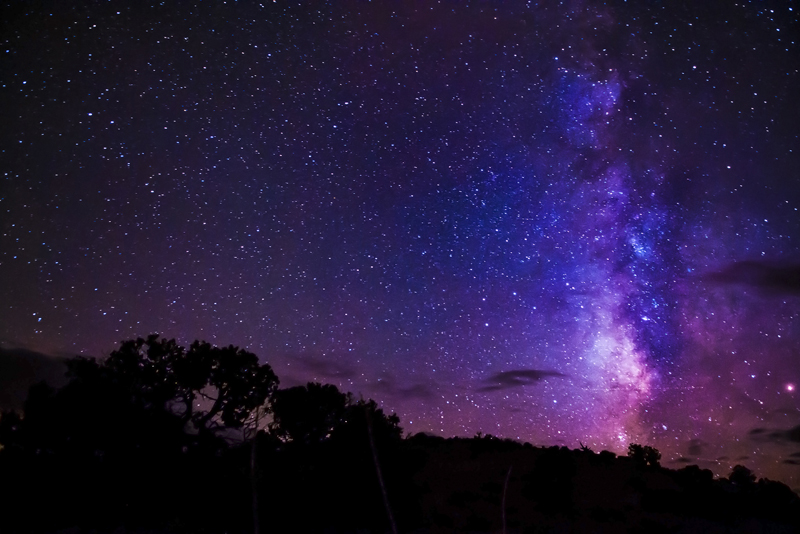 Astronomy Day has not only been an annual celebration of astronomy for several decades, but its special purpose is "bringing astronomy to the people." How does that work and how did it come about?
The beginnings of Astronomy Day
Astronomy Day began in a small way in 1973 with the vision of one amateur astronomer in northern California – Doug Berger, then president of the Astronomical Association of Northern California.
Berger felt that there was a fundamental problem with the approach to public outreach. Astronomical societies invited the public to star parties to view the sky through telescopes. In order to get good views of the sky, they would choose places with reasonably dark skies. This sounds good, but if you think about it, it isn't so likely to get people interested in astronomy. After all, how many people want to commit themselves to a drive into the countryside to attend an event in an unfamiliar place with a lot of strangers? Not very many - these events were poorly attended.
So why not take astronomy to the people? Berger put his idea to the local societies. Would amateur astronomers be willing to share their enthusiasm and knowledge by bringing their telescopes to where people are – sidewalks, shopping malls, parks, public buildings? "Yes" was the answer and in the San Francisco Bay area a date was chosen and a number of astronomers did bring astronomy to the people. From this the event grew and grew, soon becoming a national event.
One early participant, Frank Dibbell, wrote about how on Astronomy Day 1978 his station was the Great America theme park in Santa Clara. "With all the lights you could barely see the sky. But Saturn was high and very visible, so approximately 5,000 park visitors got a great look at the ringed planet that evening. For many it was their first glimpse through a telescope. To say they were impressed would be an understatement." Based on my first sight of Saturn through a telescope, I can easily believe that.
Astronomy Day in the 21st Century
Although Astronomy Day is a regular feature in the calendar of many astronomical organizations in the USA and Canada, there are also events elsewhere. Among other places, groups have taken part in Argentina, England, Finland, Malaysia, New Guinea, New Zealand and the Philippines.
The events are related to the interests and resources of local societies. Planetariums, amateur and professional astronomers, schools, universities and nature centers may be involved in sharing knowledge or hosting an event. Yet the emphasis is still on taking telescopes and anything else of astronomical interest to wherever there might be an audience.
Since many groups wanted to run events over several days, Astronomy Day became the final day of Astronomy Week. Astronomy Day isn't held on the same date each year, but is set so that it is between mid-April and mid-May on a Saturday near to the first quarter Moon. The Moon is an interesting object to look at, but a bright Moon washes out everything else.
Astronomy Day grew some more in 2007. In order to give societies a choice in their planning, a fall Astronomy Day was added. It's on a Saturday near the first quarter Moon between mid-September and mid-October.
Astronomy Week and Astronomy Day are supported and publicized by the Astronomical League, an umbrella organization for over two hundred astronomical societies. Over a dozen other major astronomical organizations are co-sponsors and help to promote the day internationally.
So don't be shy and don't miss out on the fun. Try to find an event near you. If you can't find one, why not celebrate the day by going outside and looking up at the sky? Invite a friend to join you. If you need some help, check out the links to the beginners' guides underneath this article. Happy skywatching!
References:

(1) Frank Dibbell, "Astronomy Day" http://www.communityobservatory.com/documents/Astronomy_Day.pdf
(2) Astronomical League, "Astronomy Day Fact Sheet" http://www.astroleague.org/files/astroday/FactSheet-2010.pdf

Wikipedia has a list of Astronomy Day dates through the year 2025.
You Should Also Read:
Absolute Beginners - Start Observing
Start Observing - with Binoculars
Getting Started


Related Articles
Editor's Picks Articles
Top Ten Articles
Previous Features
Site Map





Content copyright © 2018 by Mona Evans. All rights reserved.
This content was written by Mona Evans. If you wish to use this content in any manner, you need written permission. Contact Mona Evans for details.