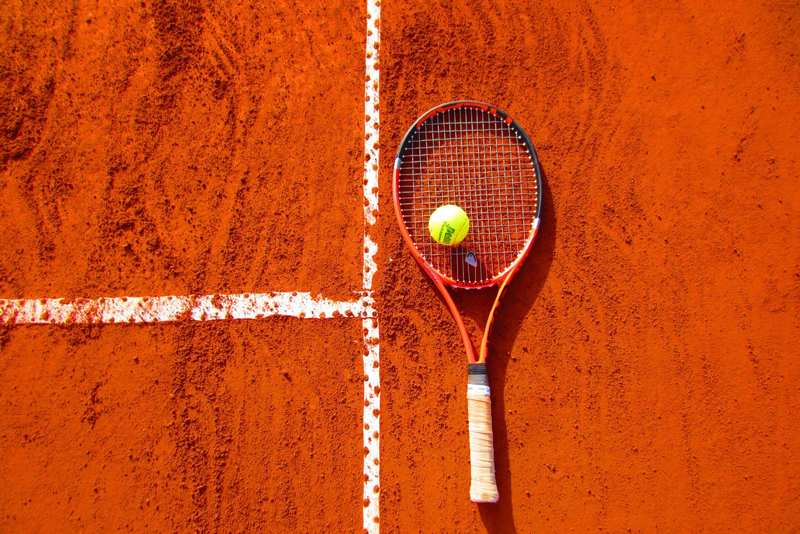 Typical league matches and social tennis events almost always involve food. Depending on the rules at your club or court location, there may also be beer and wine.

Spectators and players waiting to go on court like to have a little something, and those just finished playing or who have split sets, may want a snack. Whatever makes it to the table, you can be sure that your contribution is popular by making it simple and unique.

Here are some great ideas to bring to the court with you to share with others:

Apple Dip
Instead of spending hours cutting up fruit, buy a few apples and a tub of Apple Dip caramel. Slice the apples and place them around the Apple Dip. Yummy!

Sandwiches
Not just the ordinary sub sandwich, but try some variety. Croissants with cranberry and turkey, or dinner rolls with ham and strawberry cream cheese. The old standard chicken salad is always a hit.

Dessert
You can never go wrong with cookies or brownies. Store-bought are fine, but you'd be surprised how easy it is to buy the pre-made dough and throw it on a cookie sheet for 10 minutes. People will think they are home made.

Sodas and Water
Always bring water. Everyone drinks water. Players often times forget to enough in case it's very hot. Spectators and players also like cold soda with the food.

Beer and Wine
Not all facilities allow it, but is always a winner. The guys go for cold beer and ladies like their wine and wine coolers. Check with the home courts first to make sure alcohol is allowed.

Other
Easy to pick up at the store: hot wings, egg roll, spinach dip, cheese and crackers. If you have even less time, you can make a quick phone call and have pizza delivered about an hour after the first matches start.

Tennis players like to eat. Mostly healthy food, but sometimes after a long match, it's fun to splurge a little while replaying those great points with team mates.

Notice that chips and dip are not mentioned above. There is nothing healthy about chips and dip, nor does it go over very well. Maybe tortilla chips and 7-layer salsa and bean dip, but don't waste your money on potato chips. They're greasy and salty, neither of which any tennis player wants to get on their hands or clothes.

If you are hosting a tennis event, make sure you get the food assignments out early, and remember to bring the tablecloths, napkins, utensils, etc.

Have fun on the courts!



Related Articles
Editor's Picks Articles
Top Ten Articles
Previous Features
Site Map





Content copyright © 2022 by Sandy Eggers. All rights reserved.
This content was written by Sandy Eggers. If you wish to use this content in any manner, you need written permission. Contact Sandy Eggers for details.