Surviving Abuse...Elaine's Story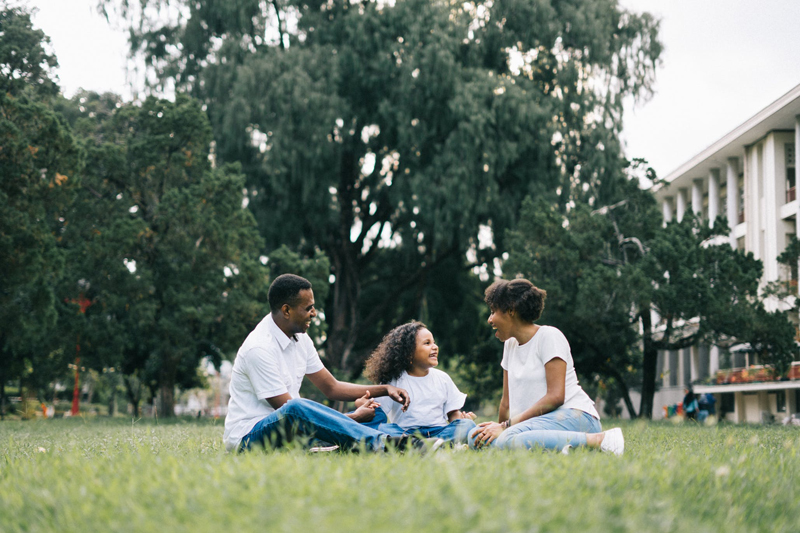 Surviving abuse takes determination. It takes the strength to look at yourself in a new light, and confront the demons that have taken hold of your life. If one is not willing to delve into the past, and confront the issues that caused so much pain, they will only continue to have power over your present life, and dictate how you live.

Elaine's Story

Elaine had carried with her all the abuse and insecurities from her childhood, into her adulthood. Never feeling good enough. Always feeling like an outcast, Elaine surrounded herself with people that most would call misfits. She was always trying to save someone, or be there for the underdog.

Elaine fell in love early. She knew form the moment she'd laid eyes on him, that he was the one for her. No matter what she had suffered or how her life had been, in her heart of hearts, Elaine wanted that dream: to be a wife, with a husband, children, a beautiful house with a white picket fence. It was far from what she received.

James was who she wanted. Five years older than her, she'd met him when she was nine, and had an instant crush. What everyone called puppy love was so much more for her. When she was seventeen, she determined to sleep with James and have his baby. In her last year of High School, Elaine was pregnant with James' baby.

James had just as much, if not more baggage than she. They married when their child was six months old. Their relationship was abusive from the beginning. Even before the pregnancy, and during the pregnancy, James was physically abusive. But Elaine loved him. She loved him more than herself. Her grandfather told her she loved him so much, if he went to hell she would follow.

Besides being physically abusive, James was once a heroin addict who became addicted to Methadone. Elaine's drug of choice was alcohol; but she smoked weed, popped pills, tried hash. The marriage was a series of abusive episodes with moments of happiness thrown in. Elaine was determined to hang onto her family even if it meant her sanity.

Elaine had began to come unglued. She attempted suicide more than once. She'd been to various psychiatric hospitals before making it all the way to Bellvue. She had another child in the midst of the madness.

Eventually leaving her husband, the downward spiral of her life continued. She began to drink more, and suffered more psychotic episodes. She suffered blackouts and would wake in strange places with strange men. She would be lost, only to be around the corner from where she was living.

There were moments of sobriety for Elaine; times when she would hold a job for long periods of time; working twelve hour days or nights. But there was still something missing. Her heart ached, and no matter how she tried to fill the void that was in her soul, nothing worked.

Elaine was on a slippery slide into hell. Every relationship she entered was detrimental to her sanity and sobriety. She'd given up. She tried calling out to God again. She even went to church, but found that there, too, were a bunch of hypocrites. She was losing hope.

One evening, Elaine called her mother. She thought she had the wrong number. For the woman who answered sounded much different than her mother. She hung up and called back. It was her mother, but something was different in her voice. There was a lightness in it. A joy that Elaine hadn't heard in a while. Her mother told her it was God. She had been born-again. This was totally foreign to Elaine, and she just waited for her mother to return to her old self.

Weeks, and then months passed. And Elaine's mother was sincerely a different person. Yet, Elaine was the same, growing more miserable with each passing day. Elaine's life had gotten so bad, that her mother gave her an ultimatum that she never thought she'd hear: "Get yourself together, or I am taking your kids away." Elaine couldn't fathom life without her children. Through out everything, her children had always been hers, with her. Grant it: they had seen more than they should have as children, but they were her children, and no one had a right to take them.

Her mother's threat played in her mind for weeks. Elaine cried at night, and drank during the days. She spoke with her mother again, who invited her to church. Elaine thought, why not? She had come to an end and all she wanted was the hurting to stop.

That Sunday night, Elaine walked into the Church. She felt something different. Something gripped her heart. She heard the Pastor say, "Jesus loves you, just as you are. Now run if you want to be delivered." Before she knew what was happening, or could explain it, Elaine was running around the church, crying, and calling out to God. She couldn't explain it. She couldn't explain what had happened; just that this overwhelming presence had filled her heart, and she had a knowing that everything was going to be alright.

That was over 25 years ago. Elaine has been through much in that time. But on that Sunday night, she stopped smoking, drinking, and being promiscuous, and having psychiatric breakdowns. She is able to speak on the abuses she's suffered, and how she made it through. She counsels people—young women and men—encouraging them to speak out and never feel ashamed about what they have suffered at the hands of another. She lets them know: It was never their fault, and that there is light at the end of that dark tunnel.
You Should Also Read:
Surviving Abuse
When Domestic Violence Hits Home
October Is Domestic Violence Awareness Month


Related Articles
Editor's Picks Articles
Top Ten Articles
Previous Features
Site Map





Content copyright © 2022 by Ruthe McDonald. All rights reserved.
This content was written by Ruthe McDonald. If you wish to use this content in any manner, you need written permission. Contact Ruthe McDonald for details.