Interesting Honeymoon Survey Results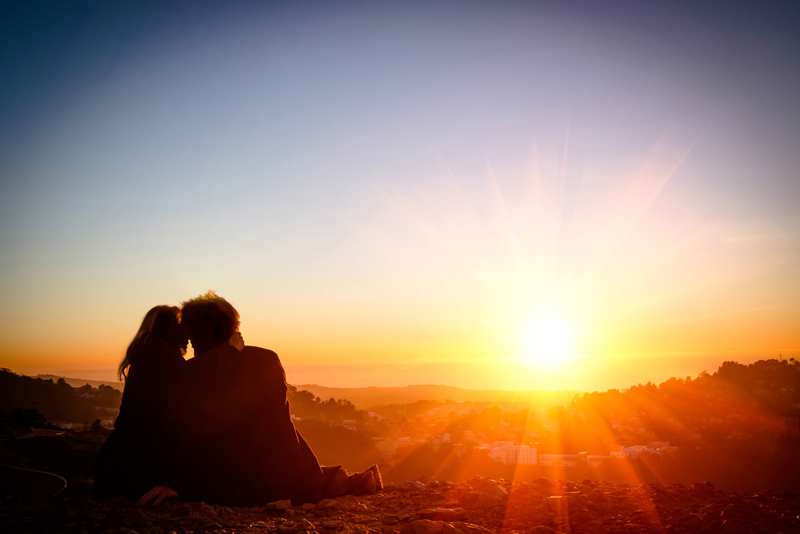 One in five couples admit to not consummating the marriage on their wedding night, according to a recent "Happy Honeymoon?" poll from AreYouRomantic.com.

The survey, commissioned by Caesars Pocono Resorts, asked married men and women about their newlywed romantic activities: from honeymoon planning to couples activities to the importance of marital tradition. The poll determined that while a small number of couples seem to prefer the new and innovative, most couples still value tradition in post-nuptial travel planning.

According to the "Happy Honeymoon?" poll, most couples do "seal the deal" on their wedding night, however, it was discovered that almost a fifth of newlyweds don't. Why? Blame the open bar, lack of sleep and "natural" concerns.

The reasons why they didn't:
- 32 percent said that they (or their partner) were too tired
- 14 percent said that they (or their partner) had too much to drink (Women chose this answer twice as often as men did!)
- 11 percent said that family and friends were still around (Men chose this answer more than five times more often than woman.)
- 10 percent said that it wasn't important to them.

The list of free-response answers why couples didn't consummate the marriage on their wedding night was topped by "that time of the month." Respondents also mentioned:
- "He was playing blackjack all night."
- "Too much sake and sushi consumed."
- "It was consummated MANY TIMES before."

Despite 84 percent saying that they did "kick off" their honeymoon in the sack, only a measly 27 percent said there were days when they never left their room.

More Honeymoon Poll Results

Despite some couples' lack of indulgence in traditional wedding night bliss, most newlyweds still incorporate tradition into their honeymoon planning. Sixty-seven percent of people wouldn't bypass the wedding reception to head right to the honeymoon.

An overwhelming number (70 percent) of brides and grooms still pay for the honeymoon themselves, despite the recent changes in traditional honeymoon financial roles (honeymoon registries, parental gifts, etc.).

But it appears that newly married couples have been affected by recent economic issues with nearly half (more than 44 percent) answering that "financial constraints" kept them from doing everything they wanted to on their honeymoon.

More than 90 percent said that their honeymoons met their expectations. However, even though they enjoyed themselves, they don't need to do it again: 55 percent said that they don't plan to take a second honeymoon.

Women were twice as likely as men to experience a bit of "buyer's remorse" after choosing their honeymoon destination.

The "Happy Honeymoon?" poll was administered to 288 men and 266 women, (+/– 4%) from April 14-15, 2008. The poll was sponsored by Caesars Pocono Resorts and conducted by Zoomerang.

You Should Also Read:
AreYouRomantic.com
A to Z Honeymoon Activities
Four Ways to Get Busy on Your Honeymoon


Related Articles
Editor's Picks Articles
Top Ten Articles
Previous Features
Site Map





Content copyright © 2023 by Kara Williams. All rights reserved.
This content was written by Kara Williams. If you wish to use this content in any manner, you need written permission. Contact Michelle da Silva Richmond for details.