Decorating a Recipe Box with Card Software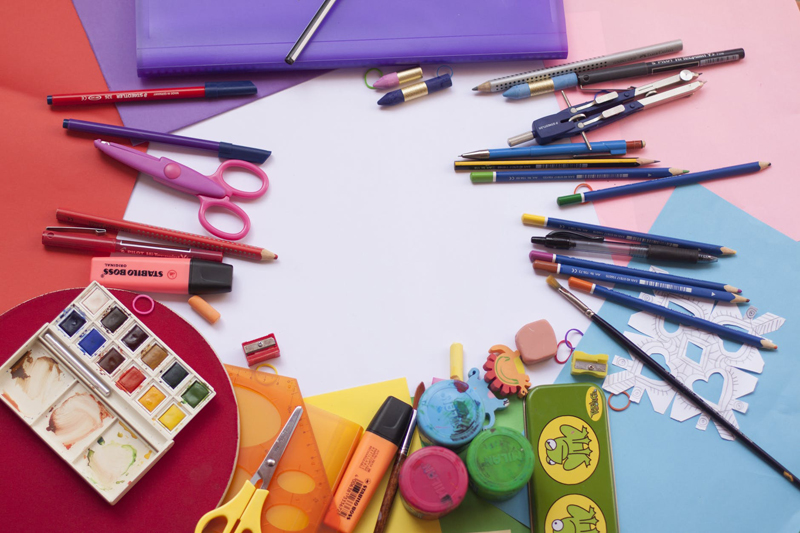 Have you walked into your local store lately in search of a unique recipe box? Perhaps you hoped that you'd find one that would either match your kitchen décor or would uniquely express your personal taste, only to be disappointed at what you found. When it comes to satisfying either, there appears to be a limited set of choices to pick from, that's for sure. There is a simple and creative solution to finding the perfect recipe box – decorate one yourself. Don't be alarmed as it's really a simple feat as long as you have a home computer, a nice color printer and card software. Card software is all right to use for this craft project as the art is allowed for public use as long as you purchased the software. I used
PrintMaster
R
for this demonstration. First you will need to get the following supplies from your local craft store:
1. An unfinished recipe box (6.7″ x 3.8″ x 4 x 8″)
2. Jar of Decoupage (clear or antique, acid free, satin finish)
3. Small sponge applicator on a stick (used to apply decoupage)
4. High Gloss Enamel Spray Paint (color to match art & kitchen décor)
Then go into
PrintMaster
R
and do the following:
1. Select art for the top of your box (put it on a blank project page)
2. Select borders that compliment main art that will go on sides of lid
Once you have all your supplies and have found the perfect art that you would like to decorate your box with, you are good to go. The standard recipe box with the dimensions above will need art to fit into a 6 ¼ inch length and 3 ½ inch top. Start placing your selected art on a blank project page in
PrintMaster
R
. Go into
Layout
tab, click on
Size
, then click on
More
… You will have a
Position
and
Size
Tab. Go into the
Size
Tab and simply enter 6.4 inches for the width and 3.5 inches for the height. Bingo – your selected art will be resized to fit the top of your recipe box. A word of caution; some art stretched too far will be distorted so take that into consideration when making your selection.
Once you have resized your art to fit the top of your box, simply print it out in the highest quality possible on your printer. Then measure the sides and front of the lid. You can then find border art to compliment your main art (if you like). Print out borders to fit the widths of both the sides (usually 3 ½ inches long) and the front of your box (usually 6 ¼ inches long).
Once your artwork is printed out, spray paint your box in high gloss enamel paint in a color that will compliment your selected art. (Spray in a well ventilated area.) High gloss enamel spray paint will be easy to wipe clean in the kitchen because it dries quite hard.
Once the paint is dry and hard you will apply your art by brushing on the decoupage cream over the top. Apply the main art on top of it immediately. Once it grabs and starts to set up you can come back over it with another coat of decoupage on top. It will take a few minutes for the first layer to set up. Repeat this process on the lid sides for any borders you have created.
When it's dry (about 30 minutes) you have an incredibly unique, one-of-a-kind recipe card box that will stand out in your kitchen as a little piece of art. They make great gifts and can be used to store index cards as well. One last hint; you can revise an old recipe box with the same steps as mentioned above by sanding down and painting over a tired, old design. Check out the one I renovated below...
Get creative and have fun!


Related Articles
Editor's Picks Articles
Top Ten Articles
Previous Features
Site Map





Content copyright © 2022 by Deb Bonam. All rights reserved.
This content was written by Deb Bonam. If you wish to use this content in any manner, you need written permission. Contact Jana Taylor for details.