Samuel Adams Longshot 2008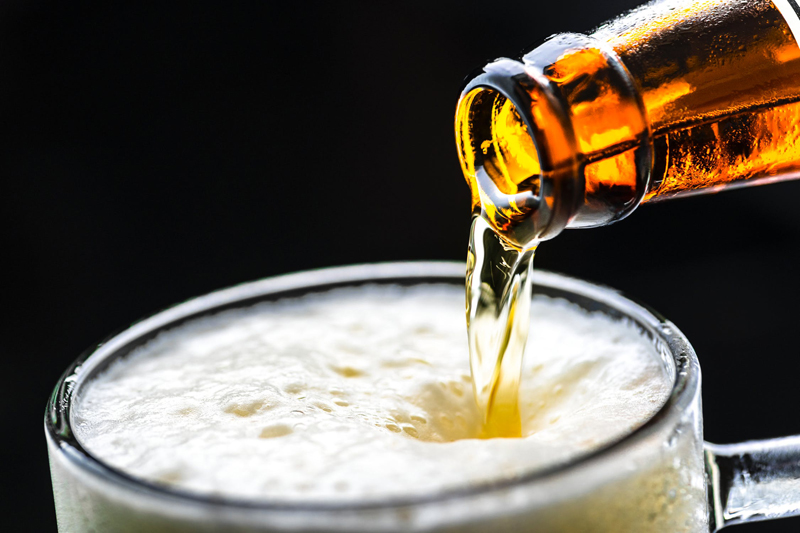 So, how many times have you gone for the Longshot, that crazy venture with the slightest chance of success? You have been in your kitchen, or backyard, or brewing studio…modifying equipment, designing the perfect style of beer, choosing just the right ingredients. Perhaps you have entered homebrew competitions over the past 20 years, or just started brewing a year ago. It doesn't matter. Passion fuels your drive to brew world-class beer, and competition is healthy.

Most homebrew competitions set your heart pounding with a ribbon and a handshake, although a few offer prizes donated by local breweries, merchants and homebrew supply stores. Sure, it feels good, knowing that you have been selected as the distinctive winner in some very prestigious tournaments. The Samuel Adams Longshot American Homebrew Contest pushes the envelope just a bit more, because Jim Koch has a generous heart.

"I'll never forget the feeling I had when Samuel Adams Boston Lager was first sold on shelves nationwide, and I'm excited to share that experience," says Jim Koch, founder of Boston Beer Company in Boston, Massachusetts, USA. In order to share that experience, he created the Samuel Adams Longshot, the only "homebrew" competition in the country that awards non-professional homebrewers with commercial production and national distribution of the winning beer. Entries must be brewed "at home," and may not have the benefit of being brewed in a commercial setting or at a brew-on-premises location.


For 2008, the Grand Champion will have his/her beer brewed and bottled by Boston Beer Company, and sold in the 2009 LongShot® Variety six-pack. Companions in the Variety Pack will be: the Co-winner of the 2007 Longshot, a double IPA by Mike McDole of Clayton, California; and the 2008 winner of the Boston Beer Employee Homebrew Competition that will be selected in Denver, Colorado during the Great American Beer Festival in October, 2008. The winner of the Samuel Adams Longshot will also receive a $5,000 one-time royalty, as compensation for recipe disclosure and other legal eagle-isms.

For 2008, four winners have already been selected, including the Grand Champion. All four will receive an invitation to the Great American Beer Festival, October 9-11, along with travel expenses (as stipulated by Boston Beer Company) for themselves and a guest. As of June 29, 2008, the results remain the proprietary secret of Boston Beer Company, and will be announced at the Great American Beer Festival.

Regional and Final Rounds


Boston Beer Company Brewmasters, Judges from the Beer Judge Certification Program, and other qualified Beer Authorities judged regional rounds in blind tastings at three major American cities in early June, 2008. Homebrewers entered a total of 1,367 beers in the three regional rounds. One winner from 339 entries reigned as a finalist in San Francisco on June 1; one winner from 453 entries captured the Midwest crown in Chicago on June 8; and two winners from 575 entries seized top spots in Boston on June 8.

I was among the judges at Boston Park Plaza, Boston, during the weekend of June 7-8, where 64 expert judges and 35 stewards hailed from North Carolina, New Hampshire, Pennsylvania, New York, Massachusetts, Cyberspace and beyond to play significant roles in the selection process of this very illustrious winner. The Best of Show Round was held Sunday morning, June 8th, where Lyn Howard, Dan Hall, Phil Sides, Jr., Andy Ager, and Julie Jones assessed and debated the qualities in 23 different styles. It was like a horse race early on. A lambic made with Chardonney grapes held the clear edge, until other delights of equal girth hit the palate. Comments ranged from "This has wonderful carbonation" to "Let's pick the top 2 and the bottom 2." With 3 men and 2 women at the helm, judging in this round cemented the theory that women's palates look for something slightly different than men do.


Says Boston regional Competition Organizer Michael Fairbrother, "The competition was a ton of work, but extremely rewarding. I would step up to do this again in a heart beat. It was great to work with so many on such a large project…I am looking forward to next year."

Finals were held Wednesday, June 18, 2008 in the Boston Beer Company Tasting Room in Boston, Massachusetts. Judges were Jim Koch, founder and President of Boston Beer Company (although his business card reads simply, "Jim Koch, brewer"); Marty Nachel, author of Homebrewing for Dummies; Tony Forder, founder of Ale Street News; and San Francisco columnist William Brand who writes a weekly Bay Area column for the Oakland Tribune and a dozen newspapers in the MediaNews Group, and is a bi-monthly beer columnist for Northwest Brewing News.

Although Boston Beer Company is keeping the names of the winners a guarded secret, they have released light details about the beers that entered the Finals Contest:

Mild – A low alcohol, English Brown Ale, with a coppery brown body and a tight, lasting head. Lightly flavored and dry, with an assertive hoppy bite in the finish. 3.39% ABV



Espresso Stout – Complex and dark, this "spiced, herb, and vegetable beer" displays aromas of an espresso bar, with flavors of roasted malt, bittersweet chocolate and imported coffee, softly fading into a dry finish with long, lingering hints of coffee. 4.66% ABV



German-style Pilsner – A bright gold body with cream-white head seizes attention as the spicy nose adds to your initial pleasure. As a German Pils, the Noble hops add to its clean, crisp finish. 5.73% ABV



Traditional German-style Bock – This bright, copper body supports a proud tan head, as it releases notes of malty breadiness. Crafted from a blend of two-row barley, pale and chocolate malt, it is touched with Hallertau hops that add to the crisp finish. 6.65% ABV
And the winner is…

Cheers!

Photos are (from top): Longshot Official Judge 2008; Phylis Hall at table with Best of Show Semi-Finalist Beers; Longshot 2008 Best of Show Judges Lyn Howard, Dan Hall, Phil Sides, Jr., Andy Ager, and Julie Jones; Boston Longshot Competition Organizer Michael Fairbrother.
You Should Also Read:
Homebrew Tips for the Novice Brewer
Homebrewing - Gross Inspiration
Simplified Chemistry for Brewers - Brew Chem 101


Related Articles
Editor's Picks Articles
Top Ten Articles
Previous Features
Site Map





Content copyright © 2019 by Carolyn Smagalski. All rights reserved.
This content was written by Carolyn Smagalski. If you wish to use this content in any manner, you need written permission. Contact Carolyn Smagalski for details.