Writing Short Story Collections During NaNoWriMo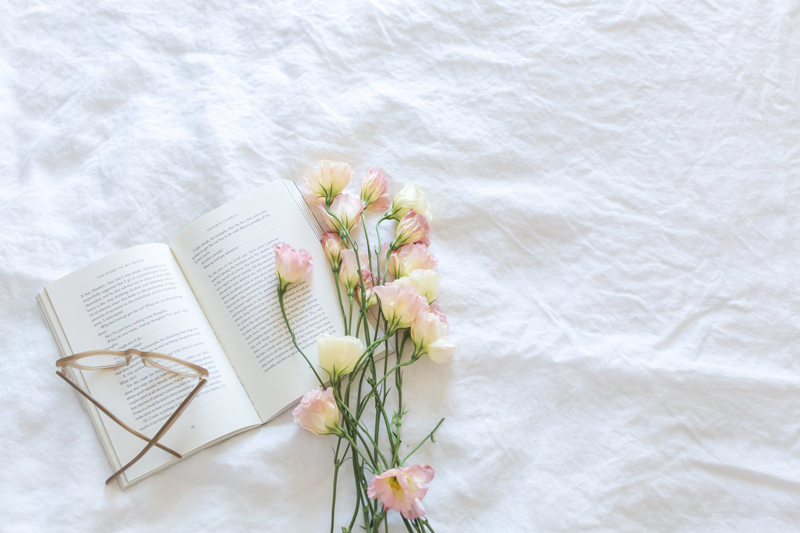 NaNoWriMo (National Novel Writing Month) is a yearly event held online during the month of November. The official goal of this event is to write a 50,000 word novel in thirty days — from scratch. Yet, what about those of us who write short stories? What if we want to write a novel in short stories or short verses? What if we want to write a short story collection? Can we? The answer is yes and the way we can do this is by using a bit of creativity.

We absolutely have to begin by understanding that a perfect 50,000 word piece written in thirty days might not happen. Yes, we can write 50,000 words or above, but more than likely it will be a first draft. I am using the words "might" and "more than likely" because I am sure that out there somewhere is someone who can write a perfect piece the first time. Unfortunately, I'm just not that person. If you are less than perfect as well, let's make a plan to draft and write an imperfect short story collection of at least 50,000 words.

Start With Your Creative Titles
We are going to make a list of titles first. Think about the number of short stories you would like in your collection. Remember we are trying to reach the writing mark of 50,000 words. I am going to give you a simple mathematical random count list with five possible word counts. You can go above the 50,000 final word count if you wish. Remember you can choose any number of stories. This is just an example.

10 stories at 5,000 words each
20 stories at 2,500 words each
30 stories at 1,667 words each
40 stories at 1,250 words each
50 stories at 1,000 words each

Once you have chosen your story number, start brain storming titles. Be sure to add these titles to the piece you are writing for NaNoWriMo, and BE CREATIVE. Also, remember that these story titles don't have to stick forever. Right now, we are just looking for a starting point.

Two Title Examples:
The Bemusement of the Badger
It Was Not A Dark and Stormy Night

When you have finished your title list, return to each title and draft a story beginning and a story ending.

The Beginning and The Ending
Your beginning can be a sentence, a paragraph, or even a page. The first example is a paragraph beginning, the second is simply one sentence for the beginning.

The Bemusement of the Badger —
Bemusement was not a word known to the badger. He had been befuddled and baffled. He had babbled in fear when he had found himself going up the down escalator in a department store. Alas, no human had understood his predicament. However, never once had he ever considered himself to be bemused. At least not until the day he was arrested for stealing a car.

It Was Not A Dark and Stormy Night —
There was no breeze and the clouds were few while the sun was blazing as we watched the alien ship land.

Okay, we have our beginnings and endings for each story title we created. Now, let's move on to the draft endings.

Once again, these endings can be a sentence, a paragraph, or a page.

The Bemusement of the Badger —
Although the car had been luxurious, his new roller skates would most definitely guarantee a speedier escape in the future.

It Was Not A Dark and Stormy Night —
We don't see much sunshine these days. Not since they arrived. The reason is not an element of the climate, but instead the blockage of sunshine by the huge black steel buildings we, the humans, have constructed. We don't know why we build them. We do it because it is what we are commanded to do. It's never our wish for the building to end. Because when it ends, we all will die.

The Middle
We have beginnings and we have endings. Now, this is where things get very creative for all of us. We can now go back and write (in draft form, of course) what we want to happen in our stories.

It's perfectly fine if at this point you don't have all your characters defined, your plot is not polished or you haven't perfected the dialog. Remember, we are simply setting up our stories for our collection. You might even find yourself changing your beginning and/or your ending.

Yes . . . in draft form, of course!

Keep in mind that the above suggestions are just suggestions. This is an idea that I came up with and use myself. Even though it might work well for me, I understand if it might not work for everyone. It's all about finding new and different ways to write. We are creatives, and we can use our creativity not only in our stories, but also in our writing methods.

Please let me know if you tried this method and please also share any of your ideas. Stop by the Short Stories forum to leave your comments, story recommendations, or just to say hello.

I wish you a great short story week.



Related Articles
Editor's Picks Articles
Top Ten Articles
Previous Features
Site Map





Content copyright © 2023 by Michelle Anne Cope. All rights reserved.
This content was written by Michelle Anne Cope. If you wish to use this content in any manner, you need written permission. Contact Michelle Anne Cope for details.