Tarantula Cage - Vivarium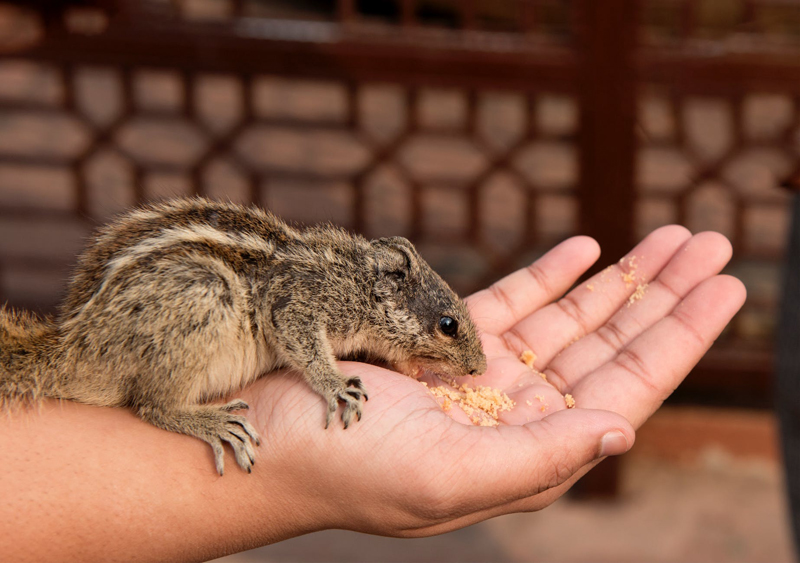 A fish aquarium makes a decent enclosure. A terrarium makes a better enclosure. The top of the aquarium should be screen, cheese cloth or mesh so that the aquarium has ventilation. Tarantulas are excellent climbers. Make sure their cage is secure and escape proof. You do not want other's harassing your spider or any harm to come to your spider.
A vivarium for the pet tarantula or terrarium for the pet tarantula is a perfect setup for a pet tarantula.
Tarantulas need humidity. Damp vermiculite works the best or you can use potting soil or a mixture of rocks, sand, soil and sphagnum moss. Make sure the items you use are clean and sterile so bacteria or mold doesn't cause a problem. The material should be supplied to the point of 1/3 of the way up in the enclosure; about four to five inches. This material is necessary; the spider needs humidity and moisture and needs to build his burrow. It would also be nice to have a soft landing if the tarantula should fall. Do not use any cedar shavings in the enclosure; it is harmful, in fact poisonous to the tarantula.
Dressing the cage up is not necessary, except for your aesthetic purposes. However, be very careful what you use. Sharp rocks if fallen on can cause a serious injury. A tarantula can fall and get impaled I have seen several books on the tarantula showing cactus as an enclosure dressing; not a good idea at all.
Keep the tarantula's enclosures clean. The caging material need not be cleaned out more than a few times a year if you keep up on the housekeeping religiously. Insects that you feed your spider can be a bit messy when the spider is done consuming it so clean it up. The spider's excrement can be cleaned up with a tissue or paper towel. Keeping the cage clean is important in that mites will feed on the remains, also mold and mildew can form.
Keep the cage out of direct sunlight. Glass containers especially can get very hot which can kill the spider. If the container is too warm it can also dry out the humidly that the spider needs Added lighting is not needed and can be harmful.
So many animals and so many enclosures but there are many commonalities also. The common factors are the bigger the cage the better, safety, the proper gauge wire for the type and size of animal, non-toxic paint, easy to keep clean and sanitized, secure closures and no small parts to ingest. Pets are very special and cost should not be a factor in purchasing or building a cage. Curious fingers and nimble toes a common factor in all pets!
My article how to care for the tarantula
How to Care for the Pet Tarantula

Additional Exotic Pets - Insects as Pets articles
*****Ant Farm
*****Honey Bees - How to Care for Bees
*****Praying Mantis - Care for the Praying Mantis
*****Scorpions - Scorpions as Pets
*****Stick Insects - Indian Stick Insects
*****Tarantulas - Pet Tarantulas





Diana Geiger Exotic Pets Editor

on
Tarantulas and Other Arachnids


Ferrets: A Complete Guide available in paperback and Kindle. By Diana Geiger (me:) Five star reviews! Also available at Barnes and Noble online.






Ferrets: A Complete Guide - Paperback

Ferrets: A Complete Guide - Kindle

PDF Version Ferrets: A Complete Guide (Access to free PDF Reader)
Ferrets: A Complete Guide


Subscribe free to the exotic pets newsletter. It is quick and easy Just glance to the right or scroll a bit to the bottom and subscribe. I will only bug you once a week :) Be the first to be in the know! Your information is always private!

I am also the Bird editor if you enjoy pet birds subscribe to the Birds newsletter. Birds BellaOnline
This site needs an editor - click to learn more!

You Should Also Read:
Exotic Pet Site Map
Ferrets - A Complete Guide Paperback and Kindle
Exotic Pet Shopping (the safest for your pets)




Related Articles
Editor's Picks Articles
Top Ten Articles
Previous Features
Site Map





Content copyright © 2022 by Diana Geiger. All rights reserved.
This content was written by Diana Geiger. If you wish to use this content in any manner, you need written permission. Contact BellaOnline Administration for details.