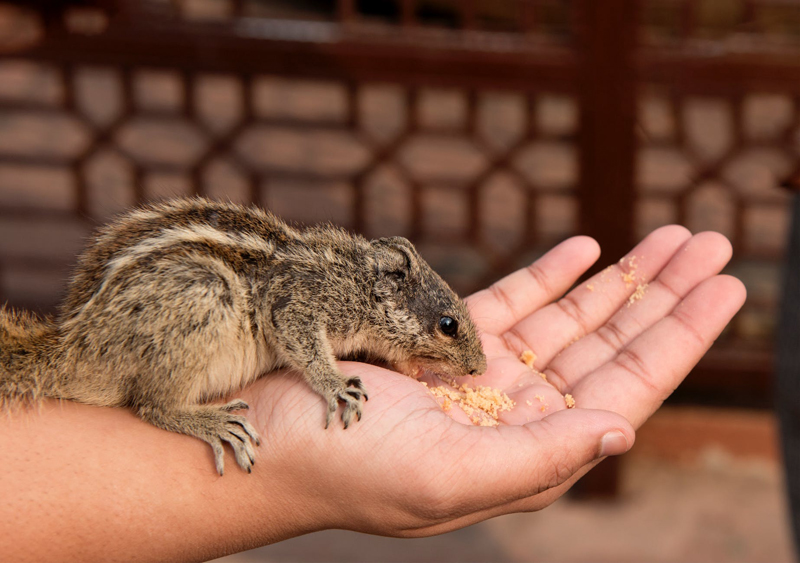 Scorpions are an arthropod and have a chitin exoskeleton. Scorpions are a popular exotic pet and are growing in popularity. There are many species of scorpions. The Emperor Scorpion is the most popular exotic pet scorpion.
Emperor Scorpion is (Pandinus imperator) of the order Scorpiones, class arachnida, they get to an impressive size of around six inches. In comparison, some of the smallest scorpions are only ½ inch. Their large claws (pedipalps) are imposing. Their beautiful black exoskeletons shine, and turn blue under a black light.
It seems like the rule of thumb the larger the scorpion the less poisonous their sting. The sting of the Emperor scorpion hurts but isn't necessarily any more poisonous than a bee sting, unless you're allergic. If you are allergic you could have an anaphylactic response to the venom and this can be deadly. The pinch of the claw can be quite painful.
The scorpion is the victim of Hollywood demonstrated as a fearsome predator (they seem a lot bigger in the movies, don't they?). They do make very interesting pets.
They are very delicate creatures and can't be handled except when absolutely necessary. Even then you must know how to handle the pet scorpion so that the scorpion isn't injured. (and visa versa).
It is unusual for even the most highly poisonous scorpion's sting to kill. Determining factors are the condition, or size of the person stung for example, a small children, or, if the person is frail, or sick.
The book, the Biology of Scorpions,
states that there are only 25 varieties of scorpions in the world with a poison toxic enough to kill a healthy, non-allergic person. Twenty five species of scorpions out of 1,500 species worldwide is a small percentage.
There is only around 90 species of scorpions in the United States. The most poisonous is the Arizona Bark Scorpion. Some people do die and if a person is stung go to a medical facility for treatment. Areas in the United States that have scorpions have antivenin.
Scorpion Pictures

Scorpion Arizona , scorpion image is Public Domain U.S. Fish and Wildlife Service photo by Stolz, Gary M.


If you have a venomous pet you have the responsibility to protect your family members and guests, and to assume liability if someone is stung. You are responsible for your pet scorpions.

The scorpion gives birth to live young (called maggots – not a very cute name) instead of laying eggs as many insects do. The scorpion can have a very long gestation period. A few people who have bought scorpions have been quite amazed when their scorpions give birth! The normal (whatever normal is) is seven to nine months give a few more months. The average number of young is around thirty-two.

You can tell the difference between a male and a female by examining the pectines or pectens located on the bottom on the upper body. The pectines look comb-like, are larger, and look more "comb-like than the female. The female's looks like a person took the comb and melted the comb-bristles to half their length. There is a space in-between the two comb-like objects; it is much wider in the female than the male.

Before you decide to breed scorpions, and they do breed easily in captivity, know that you can find a home for your scorpions. Scorpions are no different from any other pet; they are a living, feeling animal and are not disposable! Ask yourself, what am I going to do with the young?

They have very specific care requirements. Learn all you can about the species of scorpion you are considering as a pet. Scorpions live in most parts of the world, so each will have different humidity, heat, substrate, food requirements.
This article is the introduction to pet scorpions. Pet scorpions are fascinating.

This series will include everything you need to know about exotic pet scorpions.

Additional Exotic Pets - Insects as Pets articles
*****Madagascar Hissing Cockroach - Pet
*****Ant Farm
*****Honey Bees - How to Care for Bees
*****Praying Mantis - Care for the Praying Mantis
*****Scorpions - Scorpions as Pets
*****Stick Insects - Indian Stick Insects
*****Tarantulas - Pet Tarantulas
*****What's a Weta – Pet Weta

Subscribe free to the exotic pets newsletter. It is quick and easy Just glance to the right or scroll a bit to the bottom and subscribe. I will only bug you once a week :) Be the first to be in the know! Your information is always private!

I am also the Bird editor if you enjoy pet birds subscribe to the Birds newsletter. Birds BellaOnline


Scorpions (Complete Pet Owner's Manual)


Ferrets: A Complete Guide available in paperback, PDF, and Kindle. By Diana Geiger (me:) Five star reviews! Also available at Barnes and Noble online.






Ferrets: A Complete Guide - Paperback

Ferrets: A Complete Guide - Kindle

PDF Version Ferrets: A Complete Guide (Access to free PDF Reader)
Ferrets: A Complete Guide




This site needs an editor - click to learn more!

You Should Also Read:
Exotic Pet Site Map
Ferrets - A Complete Guide Paperback and Kindle
Exotic Pet Gifts




Related Articles
Editor's Picks Articles
Top Ten Articles
Previous Features
Site Map





Content copyright © 2022 by Diana Geiger. All rights reserved.
This content was written by Diana Geiger. If you wish to use this content in any manner, you need written permission. Contact BellaOnline Administration for details.