20 Creative Activities for Couples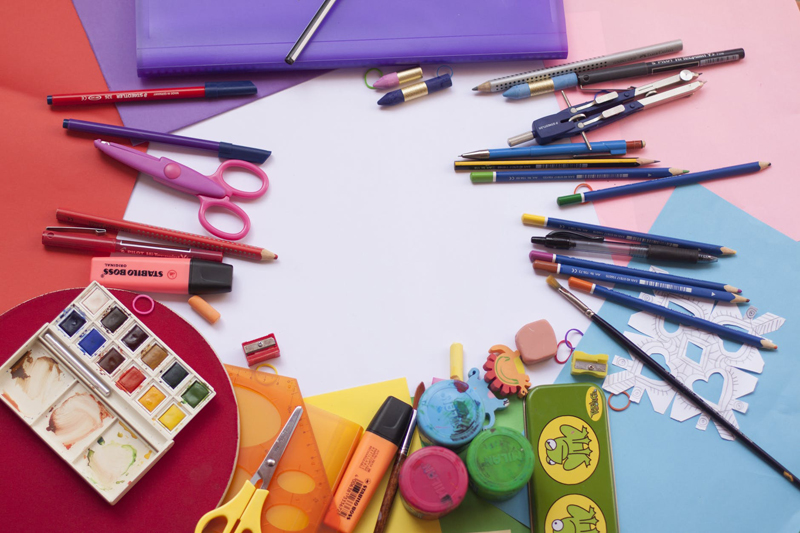 Looking for more fun and creative activities you can share as a couple? Look no further. I've culled
the internet to find some of the most interesting and unique things for couples to do together. Some of the ideas will also work for a group of friends. The more the merrier!


Zombie (or regular) paintball – Here's one for you fans of The
Walking Dead series or for those who just want to have some out of the
ordinary fun. Search the 'net for the zombie paintball facility nearest
you and get ready to shoot some zombies before they eat your brains!


Corn Maze – Grab your partner and head out to walk a corn maze.
There are three main types: the daytime maze, perfect for families and
small children, the nighttime maze, same as a daytime maze... but at
night with flashlights. A scary but fun experience! And the haunted
maze, like a haunted house but outdoors in the maze.


Dance Classes – Choose a style such as Salsa, Swing, Hip-Hop,
Merengue or choose from the myriads of others. Grab your partner, pick a
class and let the fun begin.


Music Festival – This is great summer time fun for music lovers of
all ages. Gather your BBQ grill, food, bug spray, etc and head out for a
day or maybe two of the great outdoors, fun and music.


Diner, Drive-in or Dive – Almost every city has them. They're no
longer the run down places they once were. They have their own unique
atmosphere and serve an array of food from Greek to burgers and beyond.
There's something for every taste.


Drive-in Movie – Popular decades ago, the drive-in was the
place to take your date. Fortunately, there are still a few around. Pick
a triple feature and make a night of it. Enjoy the atmosphere and food
only a drive-in theatre can offer.


Beer Brewing – This one takes some patience, but it's worth it in
the end. Pick a kit according to your experience level and get brewing.
It's a great way to learn something new and fun and you get to enjoy the
finished product and when it's done you can invite your friends over for
a party!


Traveling Exhibit – Search the websites for the galleries and
museums near you or make a day trip out of it. The exhibits can be
educational, entertaining and just plain fun and a good way to spend an
afternoon.


Cosmic Miniature Golf – How about a round of rockin' miniature golf
under the black lights? It's a fun, indoor 3D adventure sure to
entertain.


White Water Rafting – This is definitely for the adventurous and
those that know how to swim. Start small, no need to hit the class five
rapids right off. Make a day of it and have a picnic or a cookout
afterwards.


Go Karts – Put on your safety helmets and zip around the track.
Experience racing first hand as you maneuver your kart. It's sure to get
hearts racing and be a fun time you're sure never to forget.


Board Games for Couples – Instead of the same old games try a game
of Loaded Questions, Fan the Flames or a Live out a Fantasy Secret Agent
Kit. These and other steamy games can be found on the 'net or your
favorite lingerie/toy store.


Frisbee Golf – Great fun in the sun. Instead of just throwing a
Frisbee around head to the nearest Frisbee Golf park and play a round.
Just like regular golf, the object of the game is to finish with the
fewest number of throws of the disc.


Hot Air Balloon Ride – Head to the skies in hot air balloon. Make it
a special day celebrate a birthday, an anniversary, make a marriage
proposal, and fulfill a bucket list item or if you just want a nice,
scenic ride, this date is one you will never forget.


Couple's Photo Shoot – This can take many forms. Decide if what
kind of pictures you want, sexy, classy, boudoir, comical or even body
painting portraits. What's your mood? There are photographers for every
need. Choose one and make some lasting memories.


Body Painting Selfies – This one is messy! Put on your bathing
suits, or not, and get ready for a night to remember. Get a roll of
paper from the craft store, lay out some plastic sheeting and a thigh to
neck sized piece of paper on top, pour on non-toxic skin friendly paint
and make those imprints.


Thrift Shop Dress up– Set your budget $10 – 20, go to your local
thrift store and pick out each others outfits. To make it even more fun
go get some ice cream or have dinner after.


Tie-Dye Date Night – Head to your local craft store and buy a tie
dye kit. Like the suggestion above you each make the others shirt. It's
a fun way to create something together.


Volunteer –Search your community calendar for an upcoming charity
event and join in the fun. You'll both have fun and it's for a great
cause.


Water Fight – Decide on a prize. Break out the super soaker water
guns and/or water balloons, toy shields (optional), old clothing, a
different colored Kool-Aid for each water gun (or for each team if
playing with other couples) and let the fun begin! The winner is the one
with the least amount of Kool-Aid on them.




So many ideas, so little time. Try out some of these date night ideas. They're sure to please and make for some fantastic memories and unforgettable moments. Memorialize them…take pictures so that you can relive the dates anytime you want or to share with friends and family (well, some of the ideas anyway). ;)






Related Articles
Editor's Picks Articles
Top Ten Articles
Previous Features
Site Map





Content copyright © 2022 by Jana Taylor. All rights reserved.
This content was written by Jana Taylor. If you wish to use this content in any manner, you need written permission. Contact Jana Taylor for details.