15 Women Authors Who Have Improved Fiction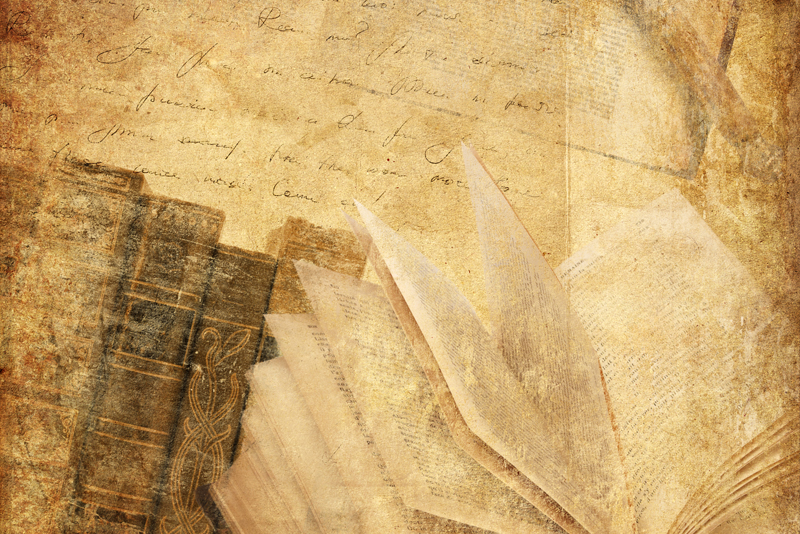 The Orange Prize for Fiction, awarded annually to women writers, was given in June 2011 to Téa Obreht, who at 25 became the world's youngest literature prizewinner. Vast is the league of distinguished authors who have given fiction a feminine touch. Here, in chronological order, are 15 of my favorites:

Jane Austen (1775 - 1817) made writing about women enjoyable. Her best-loved novel, Pride and Prejudice (1813), has inspired an industry complete with companion books, imaginative biographies, and – who knows whence? – zombies. Her other works are familiar: Sense and Sensibility, Mansfield Park, Emma, Northanger Abbey and Persuasion.

Mary Shelley (1797 - 1851) was only 18 when she wrote the story that became Frankenstein, or the Modern Prometheus (1818). She went on to become a novelist, and although the rest of her creations never eclipsed her Gothic masterpiece, she is acclaimed as the originator of science fiction.

Charlotte Brontë (1816 - 1855) wrote that other Gothic classic, Jane Eyre (1847). She published two other novels, but it is the slowly blossoming love between Jane and Rochester that captures readers' imaginations. Charlotte published a volume of poetry with sisters Emily and Anne under the masculine pseudonyms of Currer, Ellis and Acton Bell. Wuthering Heights, Emily's only novel, is another influential classic.

George Eliot (1819 - 1880) was the pen name Mary Anne Evans took on starting with Adam Bede (1859). An individualist who bucked conventions herself by living with a married man, Eliot created ordinary characters who faced realistic social and political problems in provincial England. Her seven novels include The Mill on the Floss, Silas Marner and Middlemarch.

Kate Chopin (1851 - 1904) is best known for The Awakening (1899), a daring portrait of a lady's sexual identity. Depicting a loveless marriage and an extramarital affair, the short novel scandalized its initial readership. Chopin also wrote more than 100 short stories, often exploring social taboos such as adultery and divorce.

Edith Wharton (1862 - 1937) was the first woman to win the Pulitzer Prize, for The Age of Innocence in 1921. She had by then published notable works, including The House of Mirth (1905) and Ethan Frome (1911). Wharton's complex characters evoke sympathy and dismay as they try to survive personal heartbreak and social intrigue with a measure of dignity.

Virginia Woolf (1882 - 1941) wrote short fiction, novels and acclaimed essays. A pioneer of modernism, Woolf demonstrated her mastery of interior monologue in Mrs. Dalloway (1925), a reader favorite. In the essay A Room of One's Own (1929), Woolf argued for women writers to be exempted from domestic expectations.

Harper Lee (b. 1926) won the 1961 Pulitzer Prize for her only novel, the well-loved To Kill a Mockingbird. A censure of racism, it is also an ode to an idyllic Southern childhood and the unassuming story of a little girl who learns to treat people with fairness and decency.

Toni Morrison (b. 1931) is the 1993 Nobel laureate who won the Pulitzer Prize for Beloved (1988), a story of motherhood, slavery and survival. From The Bluest Eye (1970) to A Mercy (2008), Morrison has created complex characters whose struggles would be unimaginable to us if not for her insight and eloquence. Her other notable novels include Sula, Song of Solomon, Jazz and Paradise.

Anita Desai (b. 1937) is an Indian author whose first language was her mother's, German. Desai was included on the Booker Prize shortlist for Clear Light of Day (1980), In Custody (1984) and Fasting, Feasting (1999). Drawing on her multicultural background, she portrays diverse conflicts in her fiction: tradition and modernity, spirituality and independence, East and West. Her daughter, Kiran Desai, is the youngest winner of the Booker Prize, awarded for The Inheritance of Loss (2006).

Margaret Atwood (b. 1939) won the 2000 Booker Prize for The Blind Assassin. A prolific, award-winning author, Atwood embodies Canadian literature and has written across an impressive range of genres, including opera libretti. While her early work, including The Edible Woman (1969), focused on women's social roles, novels such as The Handmaid's Tale (1985), Oryx and Crake (2003) and The Year of the Flood (2009) have made her the doyenne of speculative fiction.

Isabel Allende (b. 1942) based her debut novel, The House of Spirits (1982), on the experience of her political family in their exile from Pinochet-regime Chile. Infused with magical realism, her stories have been compared to those of Gabriel García Márquez, although some critics consider her writings commercial, not literary, fiction. Her bibliography includes Of Love and Shadows, Eva Luna, Paula and Zorro.

Jamaica Kincaid (b. 1949) is the pseudonym of Elaine Potter Richardson, who grew up on the island of Antigua. Portraying themes of identity, cultural conflict, and the character of Caribbean women, Kincaid writes in a poetic voice, often from personal experience. Her works include At the Bottom of the River (1983) and Lucy (1990).

Banana Yoshimoto (b. 1964) is the quirky pen name of Japanese novelist Mahoko Yoshimoto, whose debut, Kitchen (translated in 1993), became an instant bestseller. By turns romantic and elegiac, lighthearted and even chilling, her stories capture the spirit of contemporary Japan and the joys and concerns of its youth. Other notable titles include N.P. (1995) and Goodbye Tsugumi (2002).

Chimamanda Ngozi Adichie (b. 1977) is continuing the work of fellow Nigerian Chinua Achebe in reminding readers of Africa's heritage and independent voice. Her second novel, Half of a Yellow Sun, following Purple Hibiscus (2003), won the 2007 Orange Prize. Many of Adichie's stories portray ordinary characters caught in the midst and the aftermath of the Biafran War, a civil conflict that involved the Ibo tribes from which she (as does Achebe) descends.

The list could go on, if not for space constraints. If you have a favorite author I've neglected, please stop by the Literary Fiction Forum (linked below) and add your thoughts.




Related Articles
Editor's Picks Articles
Top Ten Articles
Previous Features
Site Map





Content copyright © 2023 by Lane Graciano. All rights reserved.
This content was written by Lane Graciano. If you wish to use this content in any manner, you need written permission. Contact Yvonne Ije for details.