Mulled Wine & How to Make It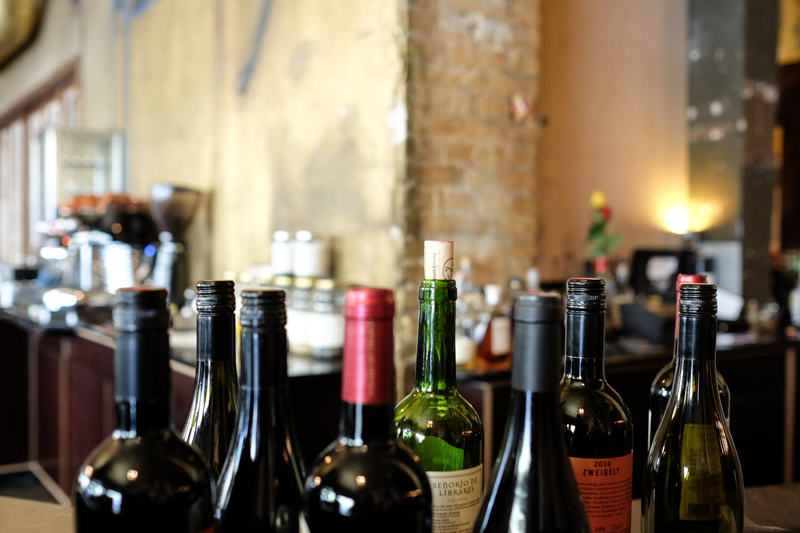 Mulled wine can be called Glogg in some parts of the United States and the world.
The difference between Glogg and mulled wine lies mostly in the fruits used in the cooking process. Mulled wine uses citrus fruits like lemon and orange. Glogg uses almonds and raisins.
Glühwein also uses raisins and almonds. I always associated Glühwein with Germany and Glogg with Scandanavia, but that might just be a carryover from the part of the country where I was raised. In my opinion, Glühwein tends not to be as sweet and not as strong with alcohol as Glogg. The Glogg I have had in the past could put me on my butt quickly, if I wasn't careful.
Memories
I always thought of mulled wine as a warm, red wine with spices and citrus fruit. It was usually served in a punch bowl with foam cups like the ones used for hot liquids or coffee. Pieces of fruit were floating in the punch bowl. And the aroma was very spicy and just smelled yummy good.
At our house, for some reason the mulled wine was always placed next to the bourbon fudge and fruit cake.
My father used to sell grain in Rhode Island to Trappist monks at their farm on the south eastern side of the state. These monks were associated with the monks at Gethsemani Farms, in Trappist KY. The monks in KY work at the Abbey of Gethsemani and produce handmade cheeses, fruitcakes. They make the
best bourbon fudge
. You can order cheese, fruitcake and both bourbon and nonalcoholic fudge online at
Gethsemani Farms
.
The wine was served with fruitcake and fudge and there was always a good sized plate of warm cinnamon rolls nearby. I was just a youngster and not even a teenager yet and I don't know why I remember the bourbon fudge the most. Or maybe I do know.
Recipe
My father made several kinds of mulled wine. He would take:
2 bottles or 1 jug of "bulk" red wine
½ cup water
½ cup sugar
3 or 4 sticks of cinnamon
a pinch of whole cloves - maybe four or five
1 good sized orange, two if it was small
1 lemon
1 small cooking pan
1 large cooking pan or stew pot
Start by zesting the fruit rinds. Some people peel the fruit first, but I would recommend zesting with the skin on the fruit, because it is easier for me that way. I use a Kitchen Aid zester that is long and thin and the zest comes out just right. Put the citrus zest, the ½ cup of sugar, cinnamon sticks and cloves into a pan and add the water.
Peel the fruit and cut into slices. Set aside.
Bring the water, sugar, cinnamon, and clove mixture to a slow boil for 5 minutes. Note that it is a slow boil. You do not want a rolling or hard boil, just a slight bit more than a simmer. Remove the pan from the heat. Now get the large cooking pan or stew pot and add the 2 bottles or ½ jug of the bulk red wine and the spice mixture together.
Add in the actual slices of orange and lemon fruit. Warm this on low heat for 40 minutes (It should be at the
almost boil
stage but do NOT boil the mixture).
My father used to pour a portion of the large pan slowly into a punch bowl and serve. He used a metal bowl that was shiny and looked like it was silver, but I do not think it was. It was probably some kind of plated punch bowl popular back then. If you use a glass punch bowl, add a little at a time to get the bowl used to the temperature of the hot mulled wine mixture. Add more mulled wine into the bowl slowly. The rest of the wine was kept on the stove at a very low heat so the mixture could be added to the punch bowl as it was consumed.
Depending on the size of your group, you could have two separate batches of sugar and clove ingredients and have the second batch ready if you needed more.
A couple of side notes to keep in mind. Dad used what he always called, bulk red wine, but it was not rot gut. Get a good red table wine. He would buy a big bottle or jug of Taylor red wine popular on the East Coast. It was what he called "Irish table wine"; good as a table wine but inexpensive and what we could afford. It comes in red or white but red is used for the mulled wine recipe.
Also note that the longer the wine is kept on the stove the more alcohol will be evaporated from the wine. So, if you want a strong mulled wine, take it off the stove sooner and if you want a weaker mulled wine, leave it on the stove longer.
Please do not drink and drive!

Jim Fortune, The BellaOnline Wine Guy

If you are looking for GREAT wines under $20, check this out -
Looking for a special wine? Try the Wine Searcher search engine!


Related Articles
Editor's Picks Articles
Top Ten Articles
Previous Features
Site Map





Content copyright © 2022 by Jim Fortune. All rights reserved.
This content was written by Jim Fortune. If you wish to use this content in any manner, you need written permission. Contact Peter F May for details.