Dichotomy of Black Life and Politics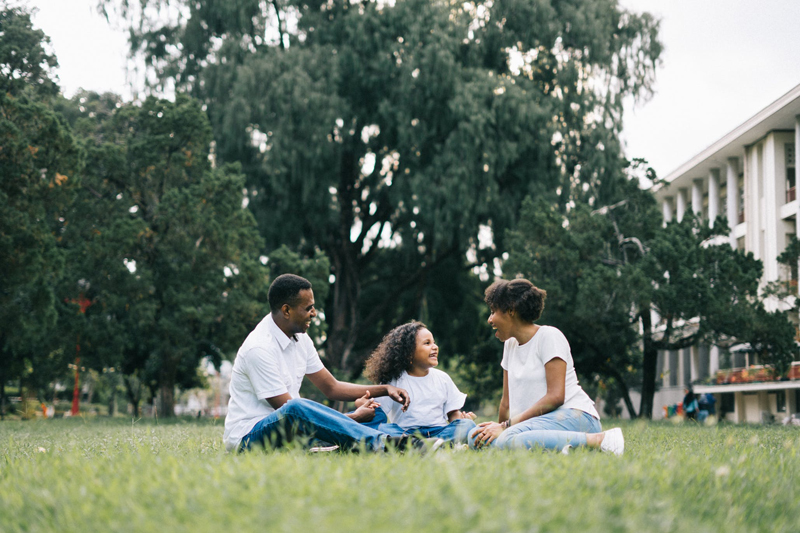 A growing concern has been the expanding rift developing between the classes. Between the middle class (which is almost non-existent), the working poor, and the poor. It is one thing to know that there is a distinction between the ethnic groups. But it is even harder to note the growing strain and animosity amongst ourselves. African Americans have become segregated amongst themselves. We are excluding one another from social events, businesses and yes, housing developments. What is going on? It's nothing new under the sun. It has been done before. Why? What does one gain in the tearing down of another? The Black community has fought long and hard for equality. So why is it, that once some achieve a level of success, they now become the oppressor or the elitist?

The mentality of a people and the ways in which one chooses to live their life does have an impact on not only that individual, but also the family and community at large. There are differences in all persons; Even amongst family members. These differences can, at times, dictate the paths in which we take in our lives as individuals, causing us to become united or divided.

Let's review the definition of Dichotomy:

Etymology: Greek dichotomia, from dichotomos
Date: 1610
1: a division into two especially mutually exclusive or contradictory groups or entities ; also : the process or practice of making such a division (Meriam Webster Online Dictionary)

POLITICS

Whether a republican, democrat, liberal, conservative or independent; if you are eighteen and over, you have the right to vote. Yet, it has been a long haul for the Black community to voice it's opinion in the voting arena. Although we have fought long and hard, even as women, we are still trying to play catch up in a world that offers opportunities. Opportunities of late, however, that seem to be lacking, or evaporating with every change of government.

How can one's political stance make a difference in their lives and the lives of generations to come? How does the politics of one's home, community, family, affect the politics and policies of the government that we are now under? Can a connection be drawn between today's politics and the way in which people are living their lives? In observing the various dichotomies of Black life, and all that it may entail, one can chart a graph based upon the differences found between the classes. A study of various communities may point to the great disparities that lie within the Black community itself. The socioeconomic status that either affords or hinders one's growth and development in life.

However one chooses to govern their home, and the politics by which they live by, it will become apparent by the status of a community. In a community where the dynamics are that of middle class, it would appear to be more of a hands-on-take-the-initiative approach--beginning in the home, and spreading outward. In a community where the majority of residents are gainfully employed, consists of two parent homes, and schools are performing well, city-wide and state-wide; one is most apt to find that, not only is the community informed, but are involved with the politics and policy making which govern their community, city, and state. They are more vocal and proactive, and have a higher voter registration and turn out. There is more of a personal interest in politics/policies affecting their family, community, and work. More so, than that seen in the lower or poor class communities, stricken with severe poverty.

Politically speaking, a rift does exists within the Black community. Dividing communities into the have and have-nots. The elite vs. the inclusive. Party against party. A people divided against itself. Although we fight for much of the same things, we have been divided by the means of achieving those goals.

For the first time in American history, a Black man--representing the democratic party--is running for the presidency of the United States. This historical event in no way solidifies any Black persons political place in, America. It does, however, state that there is a definite shift occurring, and as a people, we are a step closer than we were eight years ago, twenty years ago, fifty years ago politically.

In further dissecting the dichotomy of Black life, it can be asked: what are the differences between, Senator Barack Obama and another Black man, that may have had the same opportunity, same teaching, same drive and charisma; yet, one is a Presidential candidate, and another may be serving a life sentence. When did the fork in the road occur? Was it the choices made, the road taken or not taken? Or, is there more? Is there a reason why so few people of color have achieved such a level of success, while others remain struggling? Does the environment we make for ourselves, or was made for us, determine the outcome of our lives?

However poised we are as a people to speak up and fight individually--as a community, can we begin to bridge the gaps that exists between the classes? We are a large and influential body of people. Black people have accomplished much as a population. Yet we stand on the verge of destroying ourselves, due to the opposing factors by which we have divided ourselves along: The division of classes. The division amongst the classes is wide spread. We've seen it in education, employment, healthcare, politics, and we can even see the division within the, Black Church. The last place many would expect to see a division, is often the first place it is seen….


Next Week: Conclusion of The Dichotomy of Black Life: A Look At the Black Church.
























You Should Also Read:
The Dichotomy of Black Life
The Political Dichotomy of Black Life


Related Articles
Editor's Picks Articles
Top Ten Articles
Previous Features
Site Map





Content copyright © 2023 by Ruthe McDonald. All rights reserved.
This content was written by Ruthe McDonald. If you wish to use this content in any manner, you need written permission. Contact Ruthe McDonald for details.