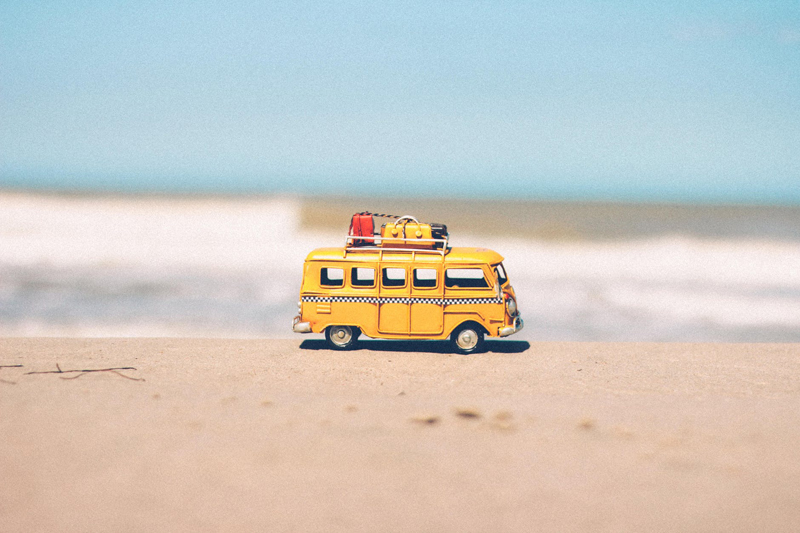 Over the past two decades, I've owned five RVs. Three out of the five of these RVs have been used because the purchase had to fit within my budget during that time of my life. Each time I buy an RV, I have to consider whether to buy new or used. And usually, it's money, money, money that mostly drives my decisions. So, is it better to buy used? Or should we opt for a newer model? All RV purchases really depend on your current life circumstances and how you plan to use the RV. Budget usually is the number one factor. After that, there are lots of things to consider. Are you going to be a weekend warrior? Or are you going to live in your RV full-time? Do you plan to go camping with your four golden retrievers, or are you a neat freak who is traveling solo? Are you mechanically-inclined? All of these things come into play when deciding what to buy.

The New RV
There is something exciting about getting a brand new shiny toy that nobody else has touched. When you get that new RV all to yourself, you don't have to worry about stuff like high mileage, or previous owners that smoked or had pets, or roof and water damage. New RVs smell better and they have all the latest bells and whistles like back up cameras, fireplaces and the newest and most innovative layout designs.

But, that is not to say that new RVs are without their own unique problems. For one, they cost more! So, buying new might translate into a monthly payment. Can your current circumstances handle that? And, do you think that a few years down the line, you will still be able to manage that payment?

Sometimes the kinks aren't quite worked out in the new RVs. Once, within days of purchasing a new fifth wheel, my husband and I discovered the hard way that our wheel lug nuts were over-torqued, causing us to not only lose two of our wheels, but start a national recall.

The Used RV
Used RVs are a lovely fit for those with tighter budgets. You might still have a monthly payment, but it's probably going to be quite manageable even years down the line. Used RVs can be nice because somebody else already broke it in. Perhaps the previous owner had dogs and if you are traveling with pets, you won't obsess as much about getting pet hair on the carpet. It's always a smart idea to make sure that the used RV you get is one that is in solid working condition. We ended up spending so much money on repair bills on one motorhome in an 18 month period that we could have bought new and perhaps gotten a better quality vehicle. Hindsight is always 20/20 though. So, make sure to get that RV inspected before you buy it. Getting it evaluated beforehand can save you lots of headaches down the road.

Whatever you end up with, you're sure to make many happy RV travel memories.



Related Articles
Editor's Picks Articles
Top Ten Articles
Previous Features
Site Map





Content copyright © 2022 by Erin Floresca. All rights reserved.
This content was written by Erin Floresca. If you wish to use this content in any manner, you need written permission. Contact Erin Lehn for details.