A Review of the Book 'Along Interstate-75'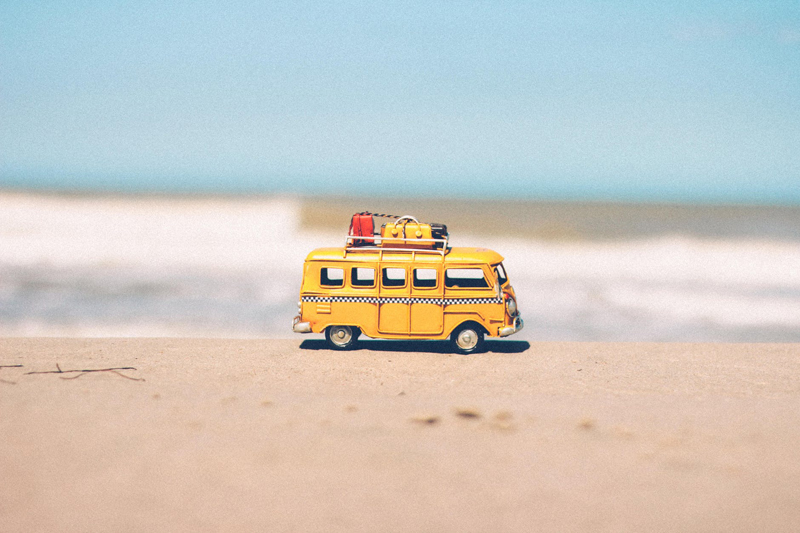 There are travel guides that take you from point A to point B. And then there are travel guides that make you feel like you are motoring down the highway with your own jolly good tour guide pointing out the sights along the way. I've recently discovered one such guide--the 16th edition of Dave Hunter's book,
Along Interstate-75
. This comprehensive guidebook is chock-full of helpful information on the route between Detroit, Michigan and the Florida border. It's an atlas, travel guide, and an American history course all wrapped up into one easy-to-tote-along spiral bound book.
Along Interstate-75
lets you know about pretty much every single thing you are going to encounter along that route. Not only does it show services like where you can eat or find a bathroom, but it also alerts you to stuff like where the cell phone towers are located and escape routes in case you get stuck in heavy traffic. This guidebook is a colorful, visually appealing, and entertaining read.
Along Interstate-75
takes the reader mile-by-mile along the route, while covering the trip in fascinating detail. While it features the usual guidebook information like restaurants, gas stations, and rest stops; what makes it stand out from the rest is the way it goes above and beyond that. It highlights things such as which exit offers the best viewings for wildflowers blooming in May and what stretches of the interstate are heavily policed. A handy-dandy RV campground chart can help you find where you're going to stay for the night. There are visual aids to show when you are crossing bodies of water and state lines. It even highlights important factors such as where major construction is occurring. It seems that anything you can think of that can help or entertain you along the route is in this book.
One of the things I really enjoy about this guidebook is that it includes interesting side trips like a spooky old Victorian home that was used in part of an illusion trick by magician David Copperfield. And beyond that,
Along Interstate-75
is jam-packed with historical information. For instance, on page 77 of the book we discover that on Exit 53 in Dayton, Ohio is the Wright Welcome Center which happens to be housed in one of the buildings that Orville and Wilber Wright used for their printing business. Readers will learn that the brothers did bicycle repair and printing by day and developed the concept of flight during the evenings. While many of us may be aware that their first flight took place in Kitty Hawk, North Carolina, the birthplace of aviation was actually in these buildings off Exit 53. And this is just one story; there are so many fascinating tidbits disbursed throughout the guide that it surely will become one of those books you'll want to keep nearby.
Not only is
Along Interstate-75
a handy traveling companion--it's fun to read! At first glance, it can be a little overwhelming since this book is filled with so many tasty tidbits of information. Once you get over the initial information overload, you can dive in and marvel at all of the exciting stuff this guidebook has to offer. Another good thing to note is that the information is always fresh. The author and his wife take several trips along the route per year, stopping at each exit to personally ensure that the guide remains up-to-date.
I'd say the only downfall to the book is that it won't be so useful if you're not headed down that route. However, even for those not traveling Interstate 75, it's still an interesting read and could very likely inspire you to take the trip. I wish there was a guide like this for all of the major interstates! For more information on
Along Interstate-75
visit
www.i75online.com
.
Editor's note: I recently requested a copy of
Along Interstate-75
from KSB Promotions, the company that is handling the publicity for this book. I have no affiliation with this company or the author of the book.


Related Articles
Editor's Picks Articles
Top Ten Articles
Previous Features
Site Map





Content copyright © 2022 by Erin Floresca. All rights reserved.
This content was written by Erin Floresca. If you wish to use this content in any manner, you need written permission. Contact Erin Lehn for details.