Setting Up a Terrarium for Orchids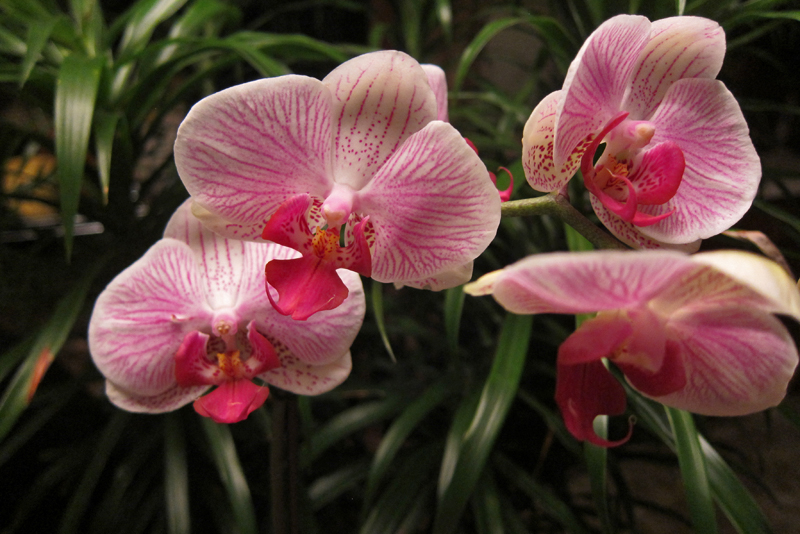 Many orchid growers graduate from the windowsill to a terrarium in order to better control environmental conditions, especially humidity, for their plants. An old aquarium can be used for this purpose fairly easily. If it was a fresh water tank, all it needs is a good cleaning with soap and water and an overnight soak in a bleach solution to kill any algae left in crevices. If it was a salt water tank, you will need to fill the tank with water and let it soak for several days, rinse and soak again, in order to make sure that all salt residues have been removed.

Although it is not very natural looking, most experts recommend using egg shell crate (material used for fluorescent light covering available at most hardware stores). This material is approximately ½ inch or 2 centimeters high with openings in squares of approximately ¼ inch or 1 centimeter. The effect when this is used as the substrate is then to keep all materials from the bottom of the terrarium while holding water and allowing it to evaporate up through the spaces.

You will want to choose props much like those used in a fish tank in order to make the whole thing look natural. Drift wood, rocks, cork are all good choices. Be sure that you clean and sterilize anything that you bring in from the wild. Materials purchased from pet stores are probably already sterile and will not need to be treated. Place your props, the largest in the background and smallest in the front before you put in your plants.

Plants should be chosen carefully for size and the larger plants can be placed in the back or growing up cork. Small plants such as Masdevallia, Pleurothallis and the smaller Paph species are good choices. Jewel orchids should always be considered since their foliage is always interesting when nothing else is blooming. Choose contrasting leaf colors for the best effect. Ferns make very good companion plants and will add a pleasing texture change to the scene.

Place your plants still in their pots and then add sphagnum moss around the plants and cover the egg crate so that it no longer shows. When assembled like this repotting is very simple – just take out the plant and pot, put in new media and then replace. Some orchids will tend to grow into their environment and should not need repotting if they have acclimated such as growing on a cork backdrop.

You Should Also Read:
Growing Orchids in a Terrarium or Wardian Case
Water Quality
Windowsill Growing - Humidity


Related Articles
Editor's Picks Articles
Top Ten Articles
Previous Features
Site Map





Content copyright © 2022 by Susan Taylor. All rights reserved.
This content was written by Susan Taylor. If you wish to use this content in any manner, you need written permission. Contact Anu Dharmani for details.