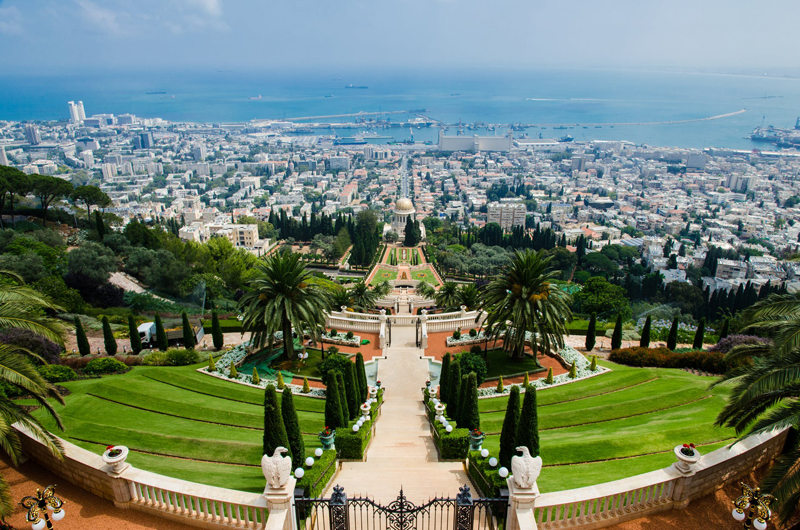 The longer I live, the more obvious it becomes that there is no one in this world whose life doesn't have tears and pain and loss in it. Life is just one crisis after another, stress after stress--and modern communications allow us to see wider and wider fields of suffering. The planet is our neighborhood!

Happiness requires that we can find meaning in our experiences, as well as ways to recover from setbacks and adjust to change. Guidance and role models have always been provided by religious teaching, but some age-old traditions may prove to be a challenge for the modern mind.

For instance, some religious leaders teach that suffering comes from the innately sinful nature of mankind, due to the original sin of an ancestor so ancient that he is surrounded in myth. Another counsels retreat from the world, isolation from modern society, and asceticism. Some say stress and suffering are all in the mind and rightful thinking can avoid them. There are places in the world where regularly self-inflicted pain is a religious practice necessary for salvation. Or, believers are encouraged to concentrate on the rewards of life after death, which pretty well discourages attempts to improve the conditions causing pain right now.

The Bahá'í Faith sees pain and suffering as an integral and unavoidable aspect of life, part of a physical experience designed to assist humanity to grow and develop spiritually. Stuff happens to us all, whether as the result of our own willful disobedience of physical and spiritual laws, or as unearned tests of progress in developing those virtues that are in God's image.

Another popular belief is that suffering is divine punishment, and deserved by the victim. The logical consequence of ignoring the law of gravity will cause pain, just as lying will eventually have bad results, too. Is either a broken leg or a damaged relationship God's chastisement? Is an auto accident resulting from alcohol use God punishing either the drunk driver or his victims? Bahá'ís don't think so.

Just as gold, silver and iron are purified by fire, so is each person likely to experience the changes and chances of living day to day. Understanding the source of problems, as well as learning to cope with them, is crucial to growth and survival. "The mind and spirit of man advance when he is tried by suffering. The more the ground is ploughed the better the seed will grow, the better the harvest will be. Just as the plough furrows the earth deeply, purifying it of weeds and thistles, so suffering and tribulation free man from the petty affairs of this worldly life until he arrives at a state of complete detachment." - Selections from the Writings of 'Abdu'l-Bahá, no. 156.9

A "state of complete detachment" does not mean masochism or passivity, however. The Bahá'í Faith is not puritanical, nor does it encourage asceticism. Rather, believers have a legitimate right to benefit from all the joys, beauties and pleasures of Creation--as long as they allow no attachment to material things to intervene between them and their Creator.

Bahá'u'lláh mandates an active stance for individuals confronted with tests and difficulties, stating that tribulation leads them to search for spiritual meaning. His religion guides and helps shape constructive response. The social order and sacred texts of the Bahá'í Faith are, according to His followers, divinely ordained, and designed to assist in adapting to change and developing the resiliency to survive adversity.

Why do some people have the capacity to overcome and be strengthened by adversity, and others do not? That resilience, social scientists have found, comes from the meaning ascribed to life's exigencies, as well as faith.

Bahá'ís are actively involved in improving personal character, and take responsibility for their own growth. They accept the meaning of tests and difficulties outlined by Bahá'u'lláh, and have faith that "...the trials which beset our every step, all our sorrow, pain, shame and grief, are born in the world of matter; whereas the spiritual Kingdom never causes sadness. A man living with his thoughts in this Kingdom knows perpetual joy. The ills all flesh is heir to do not pass him by, but they only touch the surface of his life, the depths are calm and serene." -- 'Abdu'l-Bahá, Paris Talks, p. 110
You Should Also Read:
Benefitting from Life's Tests
Calamity
Musing on the Parable of Job


Related Articles
Editor's Picks Articles
Top Ten Articles
Previous Features
Site Map





Content copyright © 2022 by Cheryll Schuette. All rights reserved.
This content was written by Cheryll Schuette. If you wish to use this content in any manner, you need written permission. Contact Cheryll Schuette for details.