Orchid Profile – Cattleya intermedia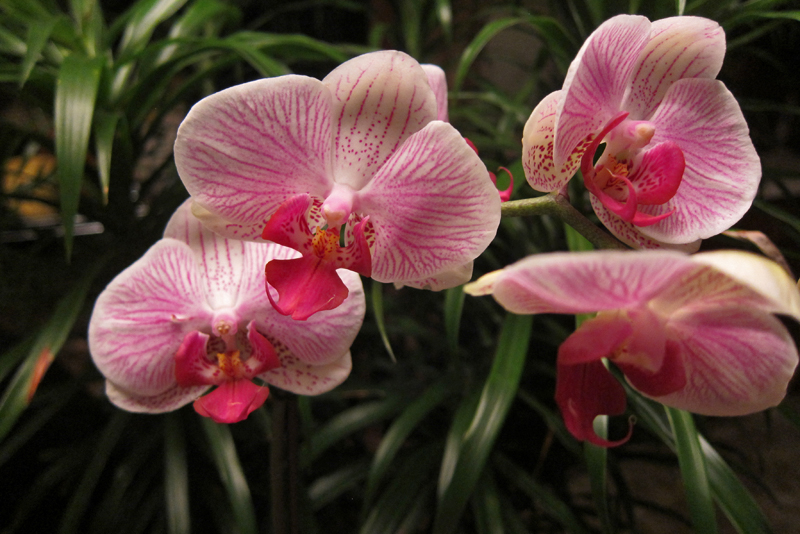 Cattleya intermedia
, a native of the shorelines of Brazil, Paraguay, Uruguay and Argentina, is one of the most variable of the Cattleya species. It has become very popular due to its compact size and the variety and size of flowers it produces.
Most types in cultivation come from southern Brazil where they grow in conditions which are subject to extreme conditions of warm and cold so most plants will acclimate easily to almost any growing conditions. These same plants are also somewhat smaller than other varieties, most in the 5 to 12-inch, or 13 to 30-centimeter, range with two or sometimes three leaves. Depending upon the cultivar, flowers will be held well above the plants with clusters of one or more flowers.
C. intermedia has thin pseudobulbs which provide little storage area for water so it is important to keep them from drying out too much. Many growers feel that putting them on mounts is the best advice, because they cannot stay too wet for too long either. Basket or mounting are options that should be considered if you can grow them this way.
As we mentioned there are a number of different flower types for this species. Some of the best known are
C. intermedia var. alba
, which is a pure white variety;
C. intermedia var. aquinii
which has been used extensively to produce flared hybrids which are so prized today; and
C. intermedia var. coerulea
which has a slight bluish cast paired with a more purple lip. As you view these different varieties you will note the differences in presentation and flatness of the flowers. Line breeding has produced beautifully formed flowers of all varieties.
Ideal temperatures are 70-90 degrees Fahrenheit, or 21-32 Centigrade, during the day to 60 degrees Fahrenheit, or 15 Centigrade, at night. They will tolerate temperatures to 100s Fahrenheit, or 37 Centigrade, to near freezing for brief periods of time. They like moderate humidity in the 50-60% range and need more light than many other Cattleyas – 3,000 to 4,000 foot candles are preferable. In the wild they are often found in full sun. If you have trouble with flowering your plant, try moving it slowly into a more sunny location. They generally bloom in the spring and summer in the northern hemisphere if you have purchased seed grown plants or mericlones. If your plants are imported they may well flower in the fall.
You Should Also Read:
Orchid Profile - Laelia purpurata
Orchid Profile - Bc. Maikai 'Mayumi'
Orchid Profile - Rhyncholaelia digbiana


Related Articles
Editor's Picks Articles
Top Ten Articles
Previous Features
Site Map





Content copyright © 2022 by Susan Taylor. All rights reserved.
This content was written by Susan Taylor. If you wish to use this content in any manner, you need written permission. Contact Anu Dharmani for details.