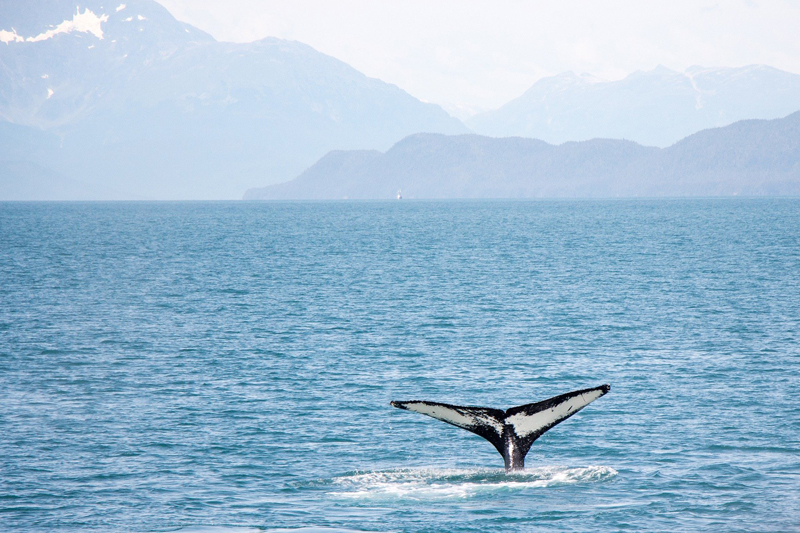 The Great Horned Owl is named for the feather tufts on the head. They are the most widespread and commonly identified owl. They hunt at night and are the only known owl to prey on skunks! Their range in Alaska is in the woodlands and forests from the Brooks Range south and even out west amongst the Aleutian Islands. The females, like eagles, are larger than the males. Unlike eagles, they have never reached a status of endangered, although they are protected by Migratory Bird Treaty Act of 1918, which prohibits harming or killing of any raptor. These also cannot be "owned", like we own cats or dogs as pets. They can be "permitted" by a process through the US Fish and Wildlife Service.
Sarah fractured bones in her right wing and was rehabilitated at the Alaska Wildbird Rehab Center in Wasilla. Once determined to be non-releasable back into the wild, she was permitted to the American Bald Eagle Foundation in Haines Alaska by the US Fish and Wildlife Service. Sarah is amongst quite a few feathered friends in residence there that are "adoptable". Sarah is fed daily, consuming over 2 pounds of food daily. She weighs in at an average four pounds which is monitored daily. Great Horned Owls can live 15 to 20 years in the wild but that time can double when living in captivity! Sarah's food, housing and care can cost over 1500 dollars a month! Adopting her, or any of her brothers or sisters at the center, provides a fraction of the funding needed to help keep her happy and healthy, and allows the foundation to continue to provide care.
The American Bald Eagle Foundation not only rehabilitates but educates the public about birds at its Natural History Museum and Live Raptor Center. It is located in Haines, Alaska, where the largest concentration of bald eagles in the world can be found. There are live raptor demonstrations and educational presentations given that can help all of us understand the importance of these beautiful birds. You may want to visit their website and consider a donation or even helping with an adoption of Sarah or one of the other birds in residence.
American Bald Eagle Foundation


Related Articles
Editor's Picks Articles
Top Ten Articles
Previous Features
Site Map





Content copyright © 2022 by Dawn Engler. All rights reserved.
This content was written by Dawn Engler. If you wish to use this content in any manner, you need written permission. Contact Deb Frost for details.