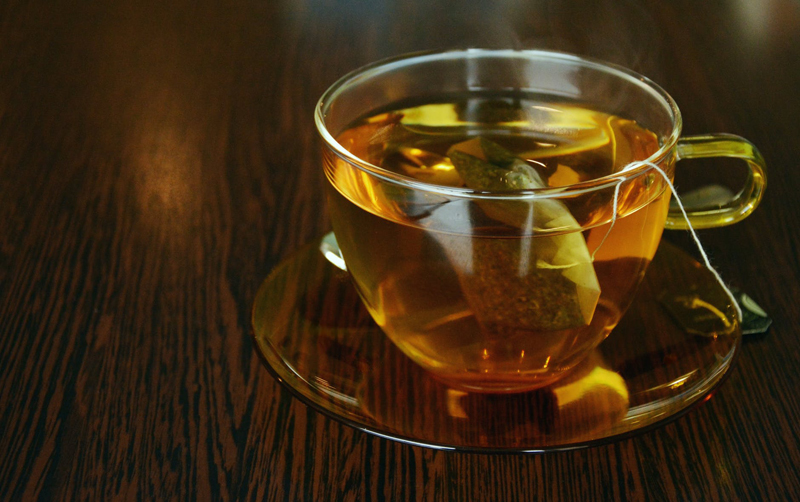 Fall Outdoor Tea

In certain areas of the country we are noticing the change of seasons. Then Mother Nature comes by with her paintbrush to change the colors of the leaves, and chase away the sun loving wildlife, and she brings with her hearty winter loving animals. Some areas will change greatly, while others will not bear witness to the changing of the seasons at all. Those that are changing seasons want to hold on to the last breathe of the warmth of the sun and the green of grass.

While most people think of the last fling of summer to be that of the holiday Labor Day, there's still time to party! Why not host an outdoor fall early evening tea?

Hosting a tea outdoors when there is a chill in the air allows you to take advantage of getting cozy by the fireside. You can introduce hearty comfort foods, and hot drinks
while still having the summer Tiki Torches lit, as well as your fire-pit roaring with logs spitting and embers glowing. Have I got you yet? I'm about to send my invitations out. I'm setting the stage for the perfect adult evening, or the kid-friendly version (roasting mallows), it's all up to you. Here are a couple of ideas for you, to get you thinking of hosting your own last outdoor party.

The Table:
For this party, the presentation will play a big part of the planning. Fall provides certain areas with gourds, squash, pumpkins, mums, asters, marigolds, and Indian corn. We will use these for table decorations. The oranges and greens mix to provide a beautiful palette for the table. Make as much use out of them as possible.

Carving out the tops of gourds, and inserting fall mums, Kale, or other local area flowers is a gorgeous idea. Pie pumpkins and assorted smaller gourds simply put into a basket or bowl (glass is prettiest) make lovely decorations and you do not have to be a certified floral designer to do it. Bring out all types of candles in different heights and light them all together. Remember to set things on cake stands, or cover up simple sturdy boxes to variegate the height of foods or decorations. Cover the table with simple fallen leaves in all colors like table confetti, will not only look beautiful but it will look natural.
Bowls of fresh seasonal fruit in a big bowl makes a great centerpiece and it is edible (great for kids too).

Your patio:
An extension to your patio table can be made "makeshift" by taking high plant stands for example, and placing a piece of plywood (approx. less than 24" deep) on top and covering with an orange, green, or cream colored bedspread (the heaviness of the bedspread helps to keep it anchored) And always put decorations in spots where you don't want your guests (on each corner for example so no one will lean on the table). Always think outside of the ordinary and your guests will think you are not only very creative, they'll want to do these things at their party too. Don't forget to keep the umbrellas open, and fill them with outdoor patio lights too. Pipe music from the inside or place "boom box in a bush or under a chair to hide or I pod on its speaker stand. Position chairs around your fire-pit and you are ready to go.

Menu ideas:
Fall provides endless possibilities for foods. The grill will be working so fire that up and the kids can have their hot dogs. But the adults can have chicken breasts, steaks, fish, kabobs you name it. If you do grill, a giant pot of homemade chili will go great. Or how about pumpkin soup? Baking in the oven butternut squash, or see my recipe for Cheese Ball Muffins. For the kids do not forget dessert. From traditional brownies, to or course the smores (you know they'll be waiting).

Drink Ideas:
Your guests can be served traditional teas, using cinnamon sticks as stirs. Kids love those types of things too. But I wanted to suggest an alcoholic beverage using mint tea. See my recipe below. And lastly, enjoy your outdoor last fling!

Minty Tea Mojito
Here is what is needed:
Rum 1 ½ oz
coarse sugar
wedges of lime
1 c. of boiling water
3 mint-type tea bags
1 tsp. sugar
Sparkling water
sprigs of mint
juice of another lime
Directions:
Make tea and chill (can modify the amount of tea bags 5-6 per 2 qts.)
To a highball glass, add ice cubes (rub rim with lime and dip in bowl of coarse sugar if you will like) add at least 1 tsp. sugar, mint sprig, and some reserved lime juice and crush in the glass.
Add in the rum (your fav. type) and then about ½ c of tea, and then simply top off with the sparkling water. And there you have it, Minty Tea Mojito for the feeling of the last breathe of summer.
You Should Also Read:
Cheese Ball


Related Articles
Editor's Picks Articles
Top Ten Articles
Previous Features
Site Map





Content copyright © 2022 by Mary Caliendo. All rights reserved.
This content was written by Mary Caliendo. If you wish to use this content in any manner, you need written permission. Contact Mary Caliendo for details.