Have You Met Your Matcha?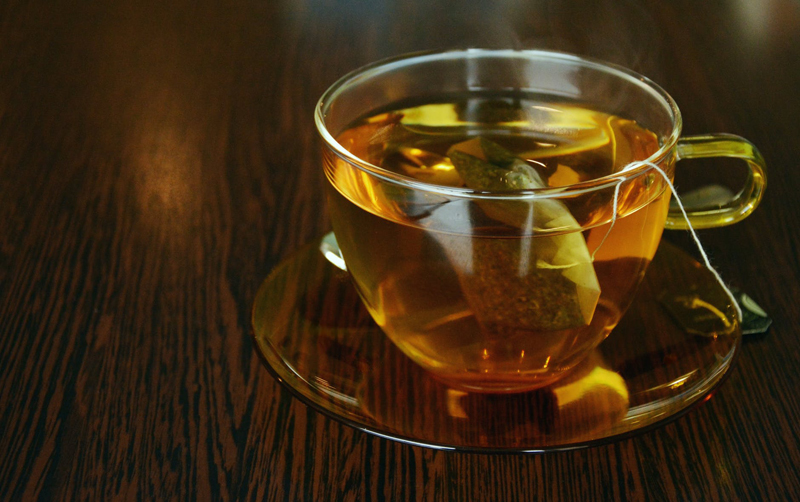 Have You Met Your Matcha?

Matcha green tea is a powdered form of green tea. It is considered to be the healthiest tea of all. It is called by some, super-rich in anti-oxidants. It can also claim to be the most nutritious beverages that one can consume.

This tea, Matcha comes to be, because of the process of harvest and cultivation. Much care is placed on this tea and it is an intragel part of the Japanese Tea Ceremony. It is not enjoyed to drink, it is revered and is considered to be very sacred. Matcha has been a
generally unknown type of tea as well as usually a quite expensive tea. The powdered form in which it comes is not one that people in the United States are used to using, nor is it a convenient one.

Matcha tea must be "made". By using the finest water one can find, and then mixing it with only tiny amounts of the powdered tea used at each sitting, (½ tsp. to less than ½ tsp) and then finally using a whisk to blend the tea into a fine froth before one can consume the mixture as a drink. It is very concentrated in its powdered form. Powdered tea came to Japan by way of China during the Song Dynasty (960-1279). During that time tea was traded in "tea bricks". The preparation and the usage of this powdered tea became a true ritual for the Zen Buddhists Monks. The rich history in Japan has provided us details from the monks. They believe that the Monk Eisai should be credited with bringing this tea to Japan and perfecting its usage. Because of the painstaking process of the tea it became revered by upper class society in the 14th-16thcenturies. and then elevated its status to that of sacred, used in religion, and into ceremony.

Tea plantation owners in the province of Uji, perfected the techniques that produce the fine Matcha tea. As mentioned in my previous article about the Japanese Tea Ceremony, the preparation, the serving and finally the drinking of the Matcha tea is utmost and center of the ceremony. In Uji production of the Matcha starts many weeks before the harvesting process. Tea bushes are covered to stunt the growth of the tea bush. The result of the covering is that the leaves become a very dark shade of green and this results in production of amino acids and this makes the tea sweeter. Direct sunlight will never hit the leaves of these tea bushes. The leaves are plucked in their young state on the very top of the bush. They are picked only by the most skilled of farmers, using the whole tea leaf, gently by hand each stem and veins are removed. They will even be dried in the shade (today it is done inside) The next step is that they will be ground in a controlled environment using only a granite pestle. Then after the packaging process, again done in a controlled and clean environment, the tea will be stored in a refrigerated warehouse.

This type of process creates the Matcha. It retains almost all of its nutrient value. It contains plenty of EGCG, that is, Epigallocatechin gallate. It proves to have a greater value than a full serving of broccoli ,spinach, carrots, or strawberries! Matcha claims to support your immune system, your cardiovascular system, fight signs of aging, aid in healthy digestion, helps prevent some forms of cancer, and aids in the function of the brain and liver. It contains vitamins A, B-complex, C, E, and K. It can stabilize blood sugar levels, help to reduce blood pressure, it contains a significant amount of dietary fiber, and if that is not enough it contains almost no calories!

While you can't get Matcha everywhere it can be found in your nearest Asian food store, organic food markets, and some internet and mail order houses.* Please make sure that you seek a doctors' recommendation and consent before including this in your diet. Remember that if you are taking medications, have allergies, and are pregnant or are nursing always ask your doctor.*

Enjoy something new in your tea cup, even though Matcha has been around for thousands of years! Have you met your Matcha?

You Should Also Read:
Japanese Tea Ceremony


Related Articles
Editor's Picks Articles
Top Ten Articles
Previous Features
Site Map





Content copyright © 2022 by Mary Caliendo. All rights reserved.
This content was written by Mary Caliendo. If you wish to use this content in any manner, you need written permission. Contact Mary Caliendo for details.