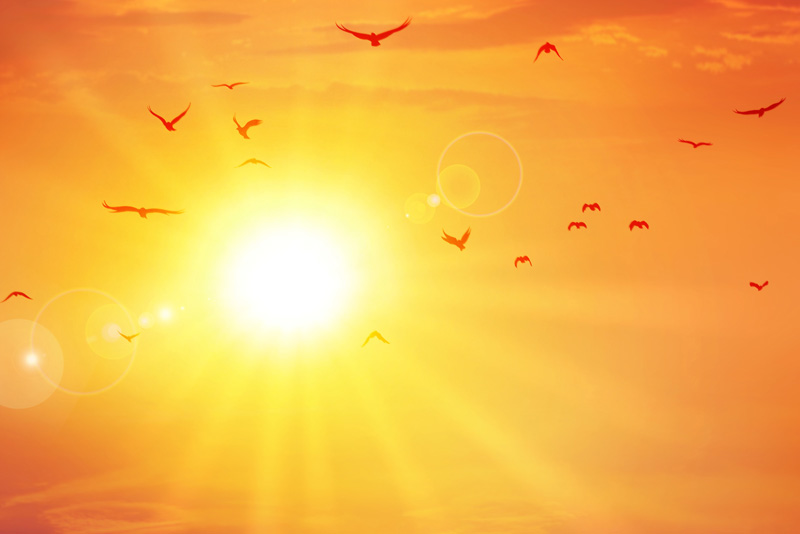 According to the dictionary, greed is excessive or predatory desire for something, especially for wealth or possessions. In our capitalist society, it is the opinion of many that greed is a good thing – indeed, a healthy way to succeed and to get ahead.

Let's look at a man, called Lot who lived in about 2000 BC. His story is told in the Bible, in Genesis chapters 11 through 14. Lot was the nephew of Abraham, adopted by him when his father died.

Abraham was called by God to leave his home and to travel to a country that God would give to him and his descendants. So Abraham went and Lot went with him. In their travels, both men became wealthy, accumulating many livestock and employees. They were so successful that the land couldn't support the combined company so they found it necessary to separate. Abraham told Lot to choose the land where he would live, saying that wherever Lot went, he would go the other way.

Lot looked over the countryside and saw that the plain of the Jordan was well watered and green. How fortunate for him that Abraham, although he was the head of the household and had every right to the best of the land, had given him his choice.

A man's character is revealed by his choices.

Lot chose the most fertile ground. Abraham moved on to live near the great trees of Mamre at Hebron and there he built an alter to the Lord.

Lot set up his tents near a prosperous city named Sodom. Sodom was well known for its extremely sinful population. He was a righteous man and he hated the sin that he saw there (2 Peter 2:7,8), but greed can entangle even righteous men. Soon he had moved inside the city gates among those sinful and lawless men and then even became a city official.

Lot must have found a way to ignore his sinful neighbors but the time came that God could not ignore them. He designated the entire city of Sodom for destruction. Angels were dispatched to warn Lot and his family to get out if they wanted to live but he hesitated, not wanting to give up his possessions and his ambitions. They angels had to take him by the hand and lead him to safety.

Lot lost his home and his possessions. He lost his wife. His daughters had been so corrupted by the environment in which they had lived that they resorted to incest to further their own ambition of producing a family.

Greed has a way of luring us into places we should not go. It blinds us to the danger of associating with sinful people in order to further our ambitions.

The Bible tells us that the love of money is the root of all kinds of evil. Those who are eager for money often wander from the faith and cause themselves grief. God's people are to stay away from greed and instead pursue righteousness, godliness, faith, love, endurance and gentleness. 1 Timothy 6:9-11

You Should Also Read:
Lot's Wife
God and My Money


Related Articles
Editor's Picks Articles
Top Ten Articles
Previous Features
Site Map



Follow @LynneChapman
Tweet





Content copyright © 2023 by Lynne Chapman. All rights reserved.
This content was written by Lynne Chapman. If you wish to use this content in any manner, you need written permission. Contact Lynne Chapman for details.