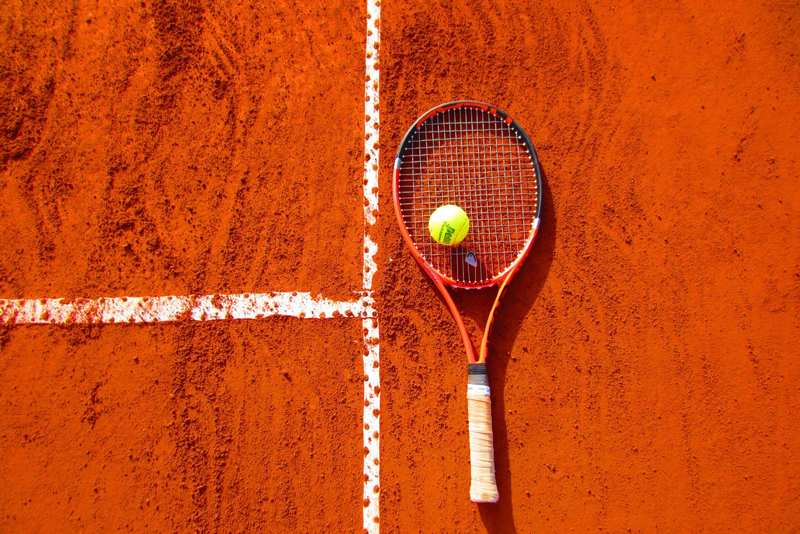 Watch any pro tournament and you'll generally see an umpire starting the match by bringing both players to net, explaining the rules, and then flipping a coin to decide who will begin serving.
Flash forward to today. You're at the local courts with a friend. There is no umpire and neither of you have a coin. Who is supposed to serve? How do you decide where to start? Short of just being good friends and agreeing amongst yourselves, you'll need to figure out how to start the match.
Up or down?
That's how most players start a match. Look at the end of your racquet (the butt cap). It probably has a manufacturer's label, such as 'W' for Wilson or the double 'yy' for Yonex. That's what you use to replace the umpire's coin toss, and instead of flipping the coin, you spin the racquet.
Spin for Serve
It doesn't really matter who does this. Generally one person spins and the other person calls it, similar to the coin toss, where the umpire flips the coin, and someone calls 'heads' or 'tails'.
Decide who is going to spin. The other person chooses 'up' or 'down'. If they guess correctly, then they can choose to serve first or not.


To actually spin the racquet, you can either twirl it a few times in your hands (covering the butt cap so nobody can cheat), or you can literally twirl your racquet head down on the ground and let it fall.


After the spin, look at the butt cap and see if it is 'up' or 'down'. If you can read the 'W' then it's up, or if it's upside down and you read it as 'M' then it's 'down'.


The non-spinner has made a call of either 'up' or 'down'. If they guess right then they can choose, otherwise the other person chooses.
Side or Serve?
Now that the spinning (or coin toss) is out of the way, it has been decided who can choose side or serve. You can choose to serve, you can choose to receive, you can choose which side to start play on, or you can choose to have your opponent choose – but you can choose only one. If you choose to serve, then your opponent can choose side (it's generally thought to be an advantage to serve first). If you choose to receive (which you might do if you're not warmed up yet), then your opponent can choose which side to serve on (may be considered an advantage).
There are many strategies and reasons why you would choose side or serve. It depends on how you're feeling that day, how good your serve is, if the sun or wind bothers you, etc.
Have fun on the courts!


Related Articles
Editor's Picks Articles
Top Ten Articles
Previous Features
Site Map





Content copyright © 2022 by Sandy Eggers. All rights reserved.
This content was written by Sandy Eggers. If you wish to use this content in any manner, you need written permission. Contact Sandy Eggers for details.