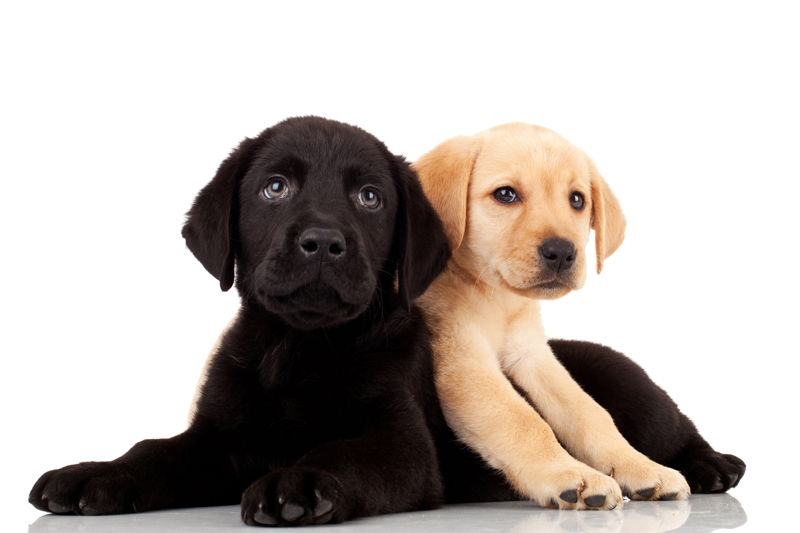 Losing a child is devastating, even if that child has four legs and is covered in fur. For most of us, dogs are not just pets; they are members of the family and when they die, you experience a significant, even traumatic loss. The level of grief you will experience depends on the age of your pet, the conditions of their passing away and your relationship with them. Each person is different, each situation is unique.
Grief can be difficult no matter what. Losing your companion will never be easy and don't let anyone ever tell you otherwise. Grieving is also an extremely personal experience. As with the loss of a family member (a mother, father, sibling, etc.) grief comes in stages. There are seven stages.
1. Shock and Denial- This is where you react to the loss with numbed disbelief or even denial. You can't possibly have lost your baby. Denial helps avoid the pain and shock grants emotional protection from being overwhelmed all at once. This can last for weeks.
2. Pain and Guilt- As stage one wears off, it is substituted with incredible pain. Although agonizing and almost intolerable, it is important that you experience the pain fully, and not hide it, keep away from it or run away from it.
I know it is easier to say, "If only I had gotten medical attention sooner, or maybe if I had just done this instead or if I had spent more time or was nicer or…." When I lost my "Sweet Pea" I beat myself up for years wondering if there was something I could have done. The pain at times is horrible and it will only keep you reliving what happened. Unfortunately, it will never bring them back. I found that by writing my feelings on paper, and then taking it outside and burning it helped. For me, the ashes symbolized a release.
3. Anger and Bargaining- You may lash out and blame someone else for their death and although you need to release your emotions and not keep them bottled up, try to control this so you don't do any permanent damage to your relationships. You may even try to make a deal with God or our higher power in an effort to postpone the unavoidable. Sometimes reality isn't easy to deal with.
4. Depression and Reflection- At this point, when "everyone" around you thinks you should be getting on with your life, a phase of sad reflection will likely overtake you. This is a normal stage of grief. During this time, you will finally understand the true extent of your loss - depression. With depression you may isolate yourself, reflect on things and focus on memories of the past.
5. The Upward Turn- As you start to adjust to life without your furbaby, your life becomes a little calmer and more controlled which in turn begins to lift your depression.
6. Reconstruction - As you become more purposeful, your mind begins working again, and you will find yourself in search of solutions to life without your beloved pet.
7. Acceptance and Hope- During the last of the seven stages you find out how to accept and deal with life without your pet. Acceptance does not automatically mean immediate happiness especially with the pain and turmoil you have experienced. Life will never be exactly the same it was before this tragedy, but you will find a way to move ahead.
Grief cannot be forced or hurried and there is no "standard" timetable for grieving. Some start to feel better in a few weeks or months. Others, the grieving process are measured in years. Whatever your heartache experience, it's important to be tolerant with yourself and allow the progression to naturally unfurl.
Please always do your research and consult with your veterinarian before taking any home remedies or supplements or following any treatment suggested on this page. Only your health care provide/veterinarian can provide you with advice on what is safe and effective for your unique needs or to diagnose your particular medical issue.


Related Articles
Editor's Picks Articles
Top Ten Articles
Previous Features
Site Map





Content copyright © 2023 by Bettina Thomas-Smith. All rights reserved.
This content was written by Bettina Thomas-Smith. If you wish to use this content in any manner, you need written permission. Contact Bettina Thomas-Smith for details.