Holiday Gifts for Honeymoon Travelers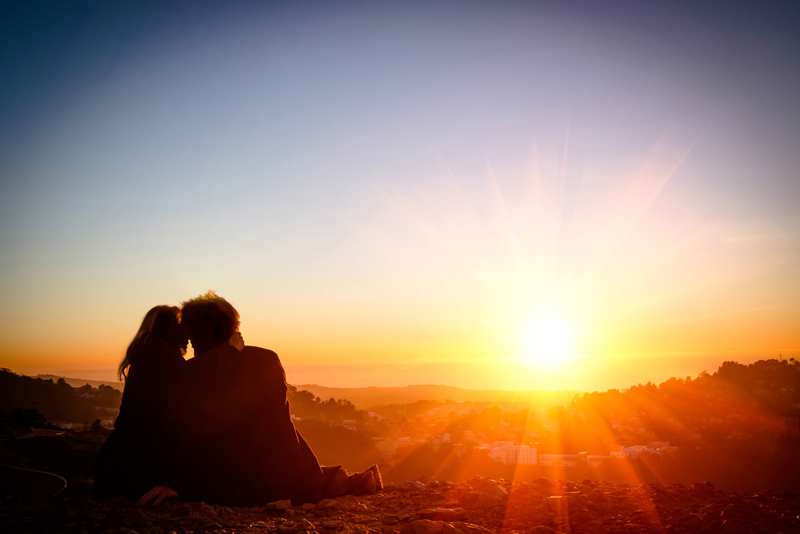 Got some avid travelers on your must-buy-for list this holiday season? Consider these products that will likely delight recipients. My suggestions are largely female-centric (hey, I'm female, after all), but a couple can be enjoyed by both men and women.
If you're the person who will be traveling on a far-flung honeymoon in 2009, congrats! Be sure to add these items your wish list, in the hopes that Santa will leave you some of these little treats in your stocking Christmas morning!
Emergen-C
Goodness knows the number of viruses and bacteria travelers come across in just one leg of a plane trip. I boost my immune system by dissolving a packet of Emergen-C in a glass of water daily for the week before I set foot on a plane. Each serving of the "effervescent drink mix" contains 1,000 mg of vitamin C, 32 mineral complexes and vitamin B for energy. Get the pink lemonade flavor and 50 percent of profits are donated to the Keep a Breast Foundation.
About $9-13 for a 36-packet box.
Zenses for Nintendo DS
I've never touched my kids' hand-held Nintendos, but I borrowed one to sample the new Zenses Ocean game, billed as "active relaxation." I don't know how relaxed I was, trying to solve beach-themed memory and skill puzzles quickly (I'm a competitive sort), but I definitely loved the soothing accompanying music (think of what your massage therapist might play in the background). The sister game is Zenses Rainforest -- a great gift for someone who's traveling to Belize, Puerto Rico, Brazil or Costa Rica!
About $30.
Luxe Link
This product needs to be filed under the "for the girl who has everything" category. Luxe Link is a chic, innovative purse hook. It unwraps from its round shape to attach to most tables (no more than 2 inches tall), and serves as a safe place for your pocketbook, without having to put it on the floor or hang it from the back of your chair. The compact link comes in its own little carrying case and in dozens of designs -- from flower motifs to initials to crystal accents.
$35-79.
Soak Wash
This fine-fabric wash for delicates, hand-knits and lingerie (heck, even cotton underwear) comes in cute, "Mini-Soak" single-use sizes that are perfect for travel. Don't spend a fortune on hotel laundry service, when you can wash undergarments and workout gear with this rinse-free product that comes in fabulous scents: flora, aquae, citrus and celebration. I love that the biodegradable formulation uses no dyes or harsh ingredients, and is phosphate free.
Single-use "Minis" are $1.25 each; larger bottles available.
UBrand Stick Tagz
Customize your luggage with these no-sew, stick-and-go Stick Tagz that come in initial blocks (ask for your new monogram!), or upbeat designs like flowers, a surfboard, good-luck tiki and clovers. The adhesive on the 3-D luggage labels is strong, but if you want to remove your Stick Tagz, the marketing folks say it won't damage your bag. (I don't want to try it; I love my suitcase's cute froggie label!)
About $4-6 each.
IcyBag
Store cosmetics, sunscreen or even a plastic baggie full of grapes in this insulated bag that comes with an attached freezer gel pack to keep important things cool. This bag will absolutely come in handy if you're honeymooning in a tropical location; store the freezer gel in your hotel mini-fridge, and every morning you'll have a convenient zipper bag to hold chapstick, make-up, medication or snacks in your bigger beach bag. No more melted lipstick!
$15-20.
Bath by Bettijo Lavender Sleep Mask
Sometimes hotel rooms can be bright in the early morning, especially if those heavy drapes don't thoroughly cover up windows. And if you're traveling overseas, chances are, you'll be flying at night. You might need a sleep mask to catch some decent "zzzzzz's." Consider this zebra-striped silk mask infused with lavender. Smells great!
$20.
Cat on a Hot Tin Coconut Milk/Mango Soy Candle
I have this mini candle-in-a-tin sitting on my desk, and even without lighting it, the scent is dreamy. The maker, Honeycat Cosmetics, actually has dozens of sexy products for the bath, body and home. But I love this candle since it's transporting me to the tropics with its citrusy-coconut scent. I bet you'll dig it too, if you throw it in your luggage and light it to create a sensual ambiance in your beachfront hotel room on your first night together as man and wife!
$15.
You Should Also Read:
Honeymoon Beach Reads
Gifts for your New Spouse
His and Hers Packing Checklist


Related Articles
Editor's Picks Articles
Top Ten Articles
Previous Features
Site Map





Content copyright © 2023 by Kara Williams. All rights reserved.
This content was written by Kara Williams. If you wish to use this content in any manner, you need written permission. Contact Michelle da Silva Richmond for details.