Toast to the Ghosts of Burn Brae Mansion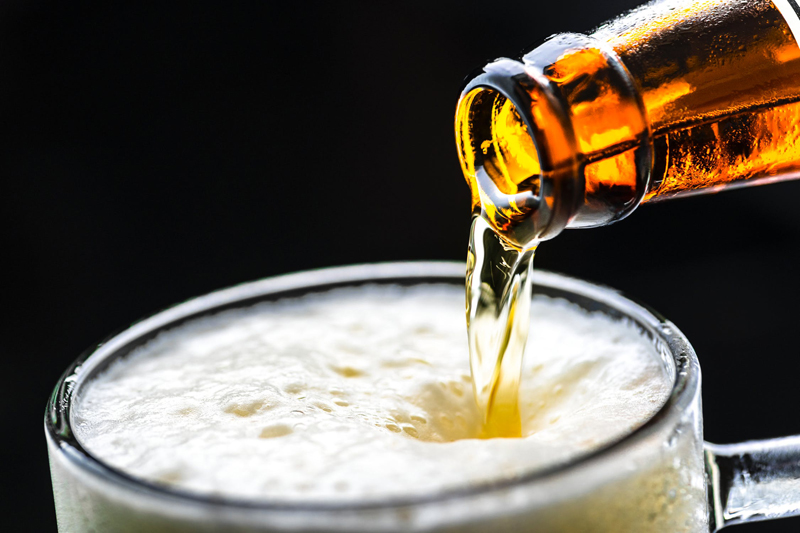 Burn Brae Mansion in Glen Spey, New York, looks innocent enough. With its wide porches and grand gables, it whispers of a past wrapped in Victorian rhythms of old-fashioned country life. The porch boards are slightly worn, with knotholes big enough to suck a teacup Yorkie into the bowels of hell. As the warm weather begins to wane, impatient winds moan through the grand oaks like a somber hymn, mourning those buried at nearby Glen Spey Cemetery.

The restless dead seem to stay alive in Burn Brae Mansion. On August 18, 2007, a team of paranormal researchers descended upon Singer Suite, after dozens of guests experienced unsettling visions, un-sourced sounds and trigeminal shivers within the Singer Suite and Ellis Room, collectively referred to as the Mackenzie Suite. Motion sensors, digital cameras, digital video recorders, and infrared thermometers showed such compelling evidence of spiritual presence that their existence would be difficult to deny…especially on Halloween night.

In honor of those turbulent souls, choose your potion. If you release your inner wizardry as the moon waxes, you may discover spirits in your own favorite suite of rooms.

Toast to the Ghosts with Dead Head Beer
Bring Out Your Dead Red – Great Waters Brewing Company, St. Paul, Minnesota, USA – American Amber/Red Ale – 5.6% ABV – The dense tangerine body is illuminated with chestnut lights at the edges, while the thick, creamy tan head leaves spidery lacing with each quaff. Aromas of florals and malt greet the nose and resonate throughout the mouth as the silky liquid rolls across the tongue. Touches of honey and quince tea accent the sumptuous flavors.

Double Dead Guy Ale – Rogue Ales/Brewers on the Bay, Newport, Oregon, USA – Doppelbock – 9% ABV – A brilliant, reddish cinnamon liquid swirls in the glass, topped with a lean, eggshell-tan head with veils of lace that swath the pint. An herbal hop nose demands attention, merging with caramel sweetness. On the palate, a toasty maltiness wails with the accent of berries and hops, and rolls, rich and full, down the throat.

Ringneck Dead Poets Imperial IPA – The Brew Kettle Taproom & Smokehouse, Strongsville, Ohio, USA – American Double/Imperial IPA – 8% ABV – Coppery golden with an assertive white head, this big boy fills the nose with Amarillo and Summit hoppiness, drenched in sweet malts and cotton candy. As it washes the inner recesses of the mouth, velvety bready malts meet with citrus and pepper in a dangerous maelstrom of pleasure for the daring.

Dragonmead Dead Monk Abbey Ale – Dragonmead Microbrewery, Warren, Michigan, USA – Belgian Strong Pale Ale – 8% ABV – Golden amber with a light haze, this lovely gem sports a persistent, cream-white head, while a feathering of fruit and bubblegum drench the air. Pears, plums and cotton candy mix with malt on the palate. Yeast and clove-like spices add to the complexity.

Troegs Dead Reckoning Porter – Troegs Brewing Company, Harrisburg, Pennsylvania, USA – American Porter – 5.4% ABV – Black as oil and topped with a creamy tan head that settles to a veil on the surface, this bad boy is awash with aromas of bittersweet chocolate and roasted malt. A smooth, roasted malt backbone sits amidst the chocolate espresso halo, touched by earth.

Dead Leaf Green – Russian River Brewing Company, Santa Rosa, California, USA – English Pale Ale – 5.5% ABV – This golden amber ale is rich with effervescent bubbles and a thick white head that leans to a veil and ring, and leaves scores of spotty lacing on the glass. Aromas are floral and pine-like, merged with toasted malt. Citrus and apple tip the tongue, and mix with malt and floral hoppiness, making this an easy drinker.

Cheers!

 
You Should Also Read:
Beer Cocktails for Halloween
Halloween Spirits and Dracula's Midnight Feast
Ales and Tales and Halloween Spirits


Related Articles
Editor's Picks Articles
Top Ten Articles
Previous Features
Site Map





Content copyright © 2023 by Carolyn Smagalski. All rights reserved.
This content was written by Carolyn Smagalski. If you wish to use this content in any manner, you need written permission. Contact Carolyn Smagalski for details.