Tennis Practice Makes Perfect Strokes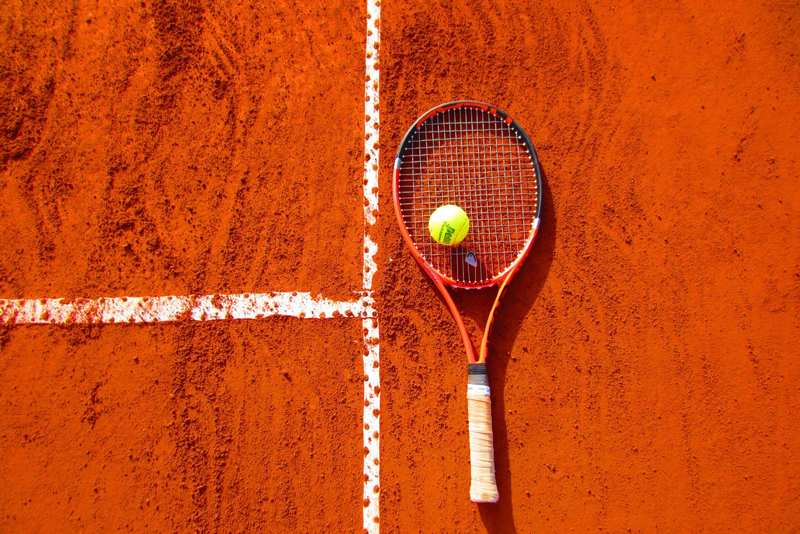 All tennis players have a favorite shot they like to hit. This is most likely because they are confident about that particular stroke, and the more you execute, the more confident you become. It's good to have a "go to" shot that you can count on when you get into tight match situations. However, don't neglect the other parts of your game for the sake of one weapon.

When we go onto the tennis court for casual practice or a social game, we often find ourselves automatically hitting our favorite shot. You probably don't even notice or think about it. If you favor your forehand, you will more often than not step around your backhand to hit a forehand. Not necessarily to hit a winner, but because you are more comfortable with that shot.

During your practice session is the time to break out of your comfort zone. Anyone who plays tennis should strive to be well rounded. That means you have to hit the shots you don't like too. So for example, all those times that you run around your backhand to hit a forehand, you may be executing a beautiful forehand, but it doesn't help your overall game because your backhand will not improve unless you hit it. The best time to hit it is during practice in a non-match or social situation.

A good opponent will assess your strengths and weaknesses during warm up. If you never hit a backhand during warmup, guess what? You're going to be seeing a ton of backhands during the game. Same for volleys. If you never come to net, your opponent will surely give you a drop shot to bring you in and then test your prowess at net.

The game oft tennis has changed over the years from serve volley strategies to baseline bashing, but if that's all you've got, then your game will be too one-dimensional for continued success. Sure you may win social doubles with a big forehand, but if you don't have a backhand, it will soon become evident. Any opponent of value will seek out and exploit the weaknesses in your game.

Practice makes perfect, but only if you practice the right thing. Hitting groundstrokes all day will not improve your net game. A powerful forehand can't help you get in a first serve. So while you're practicing to improve your stroke production, make sure you address the mechanics of all the strokes you're going to need.

Have fun on the courts!



Related Articles
Editor's Picks Articles
Top Ten Articles
Previous Features
Site Map





Content copyright © 2022 by Sandy Eggers. All rights reserved.
This content was written by Sandy Eggers. If you wish to use this content in any manner, you need written permission. Contact Sandy Eggers for details.