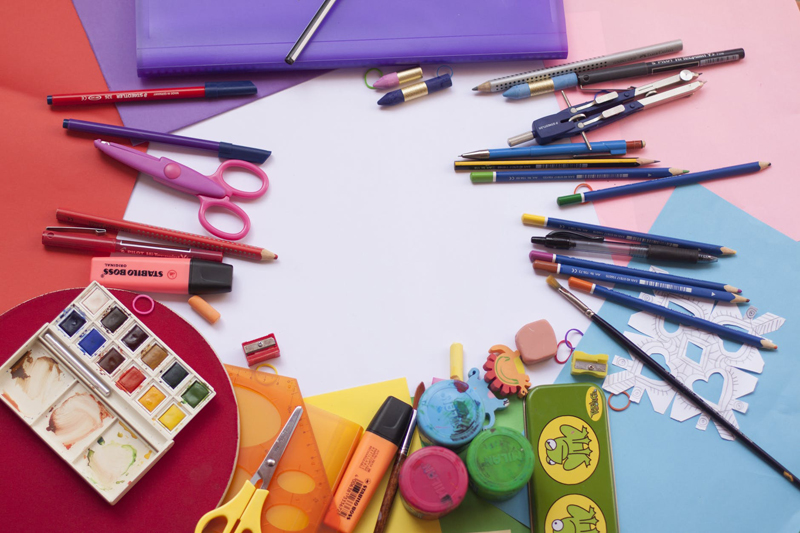 Guest Author: Pat Patten
I am delighted to share with you a craft that I was introduced to two years ago. In the past I have crocheted and done many counted cross-stitch items and still do the cross-stitch. However, I got hooked on Swedish Weaving and I love it. It is so easy, goes fast, and makes wonderful gifts such as couch throws, baby blankets, placemats, tablecloths, pillow covers, etc. With Christmas just around the corner you can even make a nice table runner or Christmas tree skirt. The thing I enjoy about it is I can sit and watch TV easily. It does not take as much concentration as the other crafts I've tried. Once you get your pattern row in mind, you're off and running. This is a relaxing and great craft for anyone but I have even introduced it to friends who have had health problems and are required to rest. It is a great pastime for them while they recuperate. I hope you will have fun with this project. I can't wait to start on another one.
ITEMS TO PURCHASE BEFORE STARTING:
• A pattern book. The one I use is by Jeanne Tams and Nan Duffin, "33 Contemporary Swedish Weaving Patterns for Monk's Cloth." I purchased mine at Hobby Lobby but have seen it at other stores that carry such items. Or, you may order it online at the website indicated at the bottom of the article.
• A flat weaving tool (Available at Hobby Lobby: Colonial Weaving Needles; CB60700). Some like to use a large needle but I prefer the flat tool as it works much better for me.
COUCH THROW: (I started on this as I thought it just as easy as doing something small.)
• Buy 2-1/2 yds. Monks Cloth (a basket weave-type of cloth) – I purchase mine at Wal Marts but some stores only carry white or buff color. Some stores carry many other colors. You may also check the website to order special colors.
• Cut of both selvage edges
• Go in on all four sides about 1-1/2 in. to 2 inches and zig zag stitch completely around the entire cloth (determined by how much fringe edge you want). Zig zag stitch over it one more time to hold it.
• Gently start on the outside and remove the individual threads up to the stitching line. They will come off easily.
• Wash the material in warm sudsy water and dry in dryer to fluff.
YOU ARE NOW READY TO BEGIN WEAVING:
• Choose your pattern and buy the colors of yarn you want to use. (Use 4-ply 100% acrylic yarn.) I have used, however, baby yarn for the baby blankets that makes them lighter weight when finished.
• Fold the cloth lengthwise and then width wise to find the center of the cloth.
• Place a safety pin at the center of the piece and leave it there until done.
• This is the place where you will begin your design. NOTE: YOU WILL ALWAYS START IN THE CENTER FOR EVERY ROW AND WORK YOUR WAY TO THE ONE SIDE. THEN YOU WILL TURN THE CLOTH AND FINISH THE ROW THE OPPOSITE WAY. The reason for this is so that your pattern and rows will all be even.
• You are going to weave with the tool under the "floats" as the patterns show.
• Measure the width of the cloth. The pattern will tell you how many lengths for each row you're working on. For instance, if the pattern says to cut the yarn 2-1/2 lengths and your cloth measures 42 inches wide, you will measure your yarn 42 inches twice and then add 21 more inches. I usually add a few inches just for good measure.
• It is important to note that
you carefully slide your tool just under the floats and don't go all the way through the cloth.
This way the back will look nice.
• Do the first row (starting in the center); turn the piece and finish the row the other way. You'll probably have a lot of yarn at the end of the row. I usually cut it off and leave about 4 inches.
• Work your way through the pattern to one end. Then you turn the cloth around and work the pattern the same way to the opposite end. When I've finished one side, and turn to go the other way I just reverse the order of what I did on the first half. That means whatever your second row was after you began, you'd repeat that row on the other half that you are now starting.
• When you get to the end, you carefully zig zag stitch over the yarn pieces that are sticking out each side (for most patterns you'll only have two sides that have yarn pieces – the long ends are just the fabric) all the way around the cloth like you did at the beginning. Then repeat zig zag stitching one more time. That will anchor the yarn.
• Trim your yarn pieces so they are all the same length as the fringe on the cloth. It may look tangled and that is expected. I use a wide-toothed hairbrush when I'm done to kind of pull them even. YOU ARE DONE!!!!


Related Articles
Editor's Picks Articles
Top Ten Articles
Previous Features
Site Map





Content copyright © 2022 by Deb Bonam. All rights reserved.
This content was written by Deb Bonam. If you wish to use this content in any manner, you need written permission. Contact Jana Taylor for details.