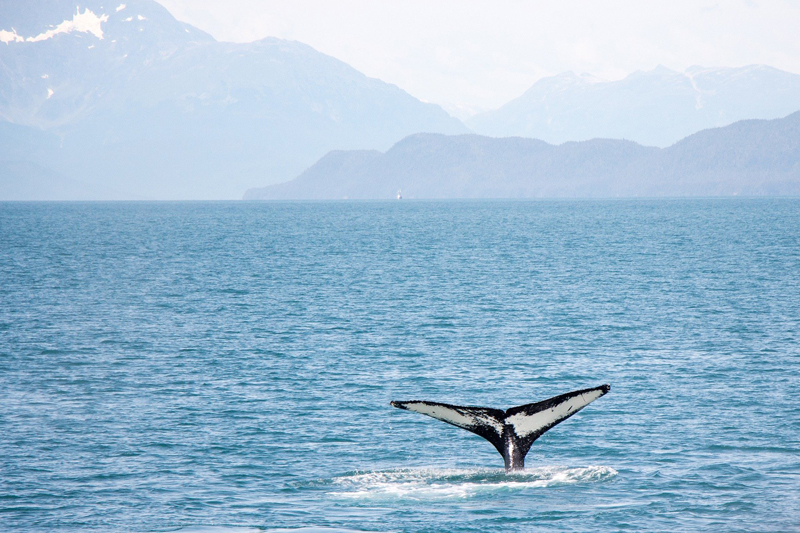 Alaska is roughly one-fifth of the size of The United States. So large in fact, discussions about it tend to revolve around what region something is located in. It is typically divided into 5 regions. This article is just a brief glance into some of the characteristics of each. The map will give you some reference into those areas.
Southeast-is also known as the Inside Passage region. It is surrounded by the 16.9 million acre Tongass National Forest. It is an area of islands, 11,000 miles of shoreline, trees galore, and because of so much rain, also home to the world's northernmost rainforest! More bald eagles live in the southeast of Alaska than anywhere else in North America. Some well-known cities in this region are Ketchikan, Skagway, and Sitka. Juneau, the state capital, is only accessible by air or sea!
Southcentral-is home to over half the total population of the state. Anchorage is the largest city and the hub for transportation and access to the rest of the state. Valdez (val-DEEZ) may remind you of oil spill some years ago. It is the southern terminus of the Trans-Alaskan Pipeline originating in the oil fields of the North Slope. The more recently popular Wasilla is the home of former Vice Presidential Candidate, Sarah Palin! This region also has numerous national and state parks, recreation areas, and wildlife refuges.
Southwest-is best known for its 1,000 mile strip of islands that head west towards Russia! Here you will find these areas are rich in Russian architecture and religious views. The Aleutian (ah-LOO-shin) World War II National Historic Site was established to recognize the "forgotten war". Over 11,000 American and Canadian troops landed in 1943 in a battle that was waged to re-take the two Japanese occupied Aleutian Islands. These islands are said to have some of the best wildlife and bird watching! Fishing, fishing and more fishing opportunities can be found here. How about a hike around one of the over 40 active volcanoes of Alaska, many of which are found in the Southwest Region?
Interior-you will find Fairbanks, Mt. McKinley and Denali National Park. In the land of the midnight sun, Fairbanks is host to the midnight game of baseball right around the solstice on June 21st. Northern lights are easier seen in the winter months, when darkness prevails. There are active mining camps here because there's still gold in them thar, hills! In Tok, you can hardly miss one of many sled dog camps and watch as they are trained to "mush". Any visit to this part of Alaska might include a trip to the North Pole; to be sure your "list" makes it to Santa!
Far North-here is where you find ANWR or the Arctic National Wildlife Refuge. The debate rages on: to drill or not to drill. The Kobuk Sand Dunes are 40 miles above the Arctic Circle, and yet can reach temperatures of over 100 degrees. The Bering Land Bridge is thought to be the link that brought Asians to the Americas during the last Ice Age. Barrow has the largest Eskimo population in Alaska and Nome is the finish line for the Iditarod Trail Sled Dog Race and Iditarod Festival.
Each region has its own uniqueness, its own diverse landscape, people and climate. All of the regions combined, create one unique, diverse land called Alaska.
I purchased rights to use the map image on this site with my own funds.


Related Articles
Editor's Picks Articles
Top Ten Articles
Previous Features
Site Map





Content copyright © 2022 by Dawn Engler. All rights reserved.
This content was written by Dawn Engler. If you wish to use this content in any manner, you need written permission. Contact Deb Frost for details.