Why Run Your Own RPG Convention?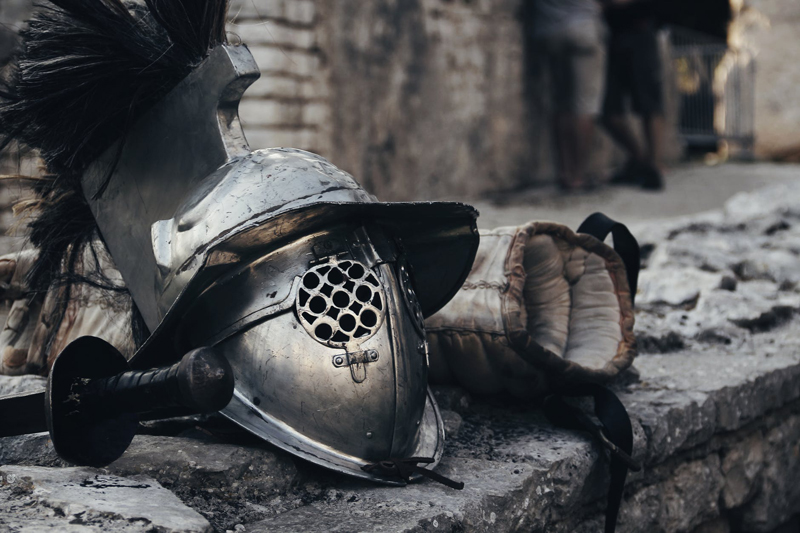 When it came time to write a series of articles about starting your own local RPG convention, I went straight to the source.
"Super" Dave Radzik started attending gaming conventions back in 1982, at a convention held at Mentor High School. By 1990 he had started the Andon Games Convention at Kent State University. That ran through 1998. In the meantime, he ran ClubCon from 1992 to 1994, the Three Rivers Game Fest from 1993 to 1999, and more recently AnCon from 2007 on. And if you think he only knows local game conventions, he also helped organize Origins 1994 through 2000, and GenCon 1998 through 2000.
Clearly, if anyone understands the various reasons you might want to start a local gaming convention, it's Dave. So I put to him the question of why?
Dave: The primary reason I have for running a game convention is that I really enjoy game conventions. A game convention is my favorite place to be. Going with friends, surrounded by cool games, playing in tournaments and demos are all part of the experience.
Dave: Conventions are a step beyond the local game group and game store. They are a temporary event in which people gather to enjoy their hobby. There is an atmosphere to a game con that is bigger than a regular game session. People show off their favorite games, minis, adventures, etc., often to people they don't normally get to game with. There is an opportunity to see new games and even try them in demos and events. Conventions expose me to new ideas and new people and help invigorate my interest in the hobby.
Dave: I originally started running cons years ago with my friends. Many of these people are still my close friends and participate in the convention I run now. It's something we enjoy doing together. Creating the event where we share our hobby, meet new people and have a good time. They are another reason I run game conventions.
Dave: Some people are interested in the business aspect of conventions, seeing it as an opportunity to work in the hobby industry. It can be, but it rarely happens overnight. The best way is to start small and build over time. Networking is important as is return participation. One good event helps to build the next. Many game stores run conventions to increase business. They build their hobby community and increase awareness in their store.
Dave: One final reason is for an organization. Got a good game group that you want to show off, start a convention. Many college game groups promote themselves by running events. It's a good way to increase membership and adds to the college community.
Jay: Thanks, Dave! For anyone interested, Dave's latest local convention can be found here:
AnCon
, in Ohio.
So if you're thinking about running a local RPG convention, make sure that you understand why you're doing it. That'll help get you through the sheer amount of work involved. In later articles in this series we'll look at the different stages of organizing a convention..


Related Articles
Editor's Picks Articles
Top Ten Articles
Previous Features
Site Map



Follow @rpgbellaonline
Tweet





Content copyright © 2022 by Jay Shaffstall. All rights reserved.
This content was written by Jay Shaffstall. If you wish to use this content in any manner, you need written permission. Contact Leif Sutter for details.