Christmas Carol Tea Party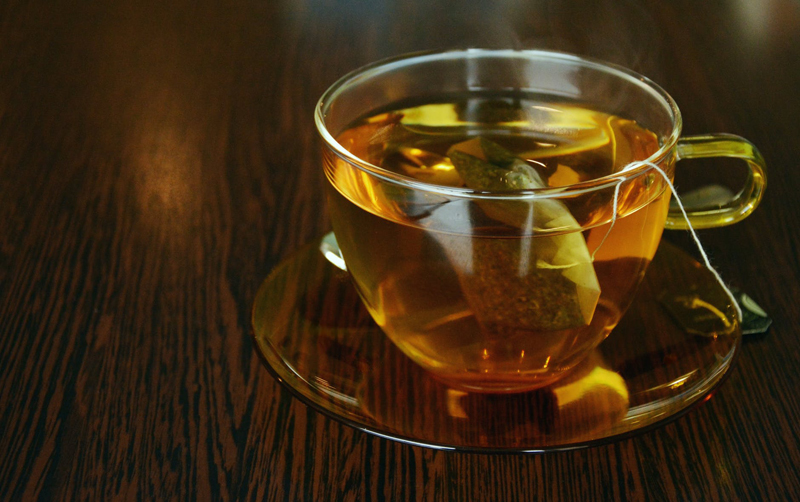 Christmas Carol Tea Party

When traditional ideals seem to be a thing of the past, why not be the first to bring it back? Invite your friends, neighbors, and family to a Christmas Caroling Tea Party.
Sometimes nothing more can make us happier than to "remember the good ole days"! You can start a new tradition while you hark back to those old days by passing on cheer and good spirits during economic hard times.

Your party can be as elegant as you would like and make it a couple's affair, or have the children join in and families can enjoy the experience of caroling together. You can introduce this to your neighbors by way of your homeowners association. The association may even offer to help with expenses!

While your home is dressed in its Christmas best, stoke a fire and put on caroling music.
When your guests arrive, have a vote on the carols you will sing while passing out the hot tea drinks.

If the weather for your planned caroling date proves too cold, do your caroling inside for each other. But if the weather is pleasant enough; bundle up the kids and take off to ring the bells and knock on doors of the neighbors and provide cheer. Your enthusiasm may catch on and others may join your group. The elderly especially enjoy the carols being sung to them. You can take your party one giant step further by bringing your party to the nearest nursing center or retirement home. Don't forget to call ahead to make sure you have permission to come and sing.

The history of the carol is somewhat unclear. It is believed that carols originally were circle dance songs that were accompanied by singing. Most carols are almost always associated with Christmas, or used in a religious way. The songs were very popular in the period from 1300- the middle 1500's. But by the 16th century caroling disappeared! They reappeared again in the 18th century. This is when the majority of the songs sung today were written.

I thought that since we were trying to bring back the old fashioned and the traditional, I stumbled on an old recipe that was so appropriate for the Christmas Carol Tea.

This recipe involves plenty of labor, but I'm sure you and your guests will appreciate your hard work when you serve your creation.

Swedish Tea Ring (or it has been called Swedish Tea Wreath)

You will first start by making the sweet roll dough, (simple yeast dough)
Here's what you will need:
1 pkg. of active dry yeast
½ c. warm water (105-115 degrees)
½ c. lukewarm milk (scald milk then cool)
1/3 c. white sugar
1/3 c. shortening, soften (can use margarine, or butter if you desire)
1 tsp. of salt
1 egg
3-1/2 to 4 c. of all-purpose flour

1st- in a large bowl dissolve you yeast in the warm water. Then stir in milk, sugar, salt, egg, shortening, and add 2c. of the flour. Beat this until your mixture is smooth.

Now turn your dough on a floured surface. Knead until smooth and elastic; about 5 minutes. Place your dough in a greased bowl. Cover. (I use a dish towel) Let rise in a warm place for about 1 ½ hours. The dough should double. If you push on the dough and the indentation remains when touched your dough is ready.

While you were waiting for the dough to rise, here is the filling recipe. Our family has used cinnamon-raisin filling, but you can substitute other fruit filling if you desire.

For filling:
2 tbsp. margarine or butter softened
½ c. packed brown sugar
2 tsp. ground cinnamon
½ c. of raisins

Mix together, that's it.
When the dough is ready, roll only ½ of dough in a rectangle about 15 x 9 (roll on floured surface)
Spread and/or sprinkle cinnamon raisin mixture on dough.
Now roll up very tightly on the 15" side, and pinch the edge of the dough so it seals.
With your sealed edge down shape into a ring on a lightly greased cookie sheet. Pinch ends together with scissors, making the cuts only about 2/3 through at about 1" intervals or so. Then turn the section on its side. Let sit for about 40 minutes. It will rise and double.
While it is sitting preheat oven to 350 degrees and prepare glaze.

For simple glaze:
Mix 1 c. powdered sugar
1 tbsp. milk
½ tsp. vanilla extract
Mix the ingredients together until smooth and desired consistency.
Bake your Tea Ring until golden brown about 25 to 30 minutes. (If too much browning occurs cover edges with foil).
When ring is done baking, spread with the glaze. You can also decorate with cherries and nuts if desired.
Yield one coffee cake.

So in three large steps you can create an old fashioned recipe to present at your Christmas Carol Tea Party.
Have fun and pass on cheer and hope for a safe and prosperous new year to come!

You Should Also Read:
Hot Holiday Tea Drinks


Related Articles
Editor's Picks Articles
Top Ten Articles
Previous Features
Site Map





Content copyright © 2023 by Mary Caliendo. All rights reserved.
This content was written by Mary Caliendo. If you wish to use this content in any manner, you need written permission. Contact Mary Caliendo for details.