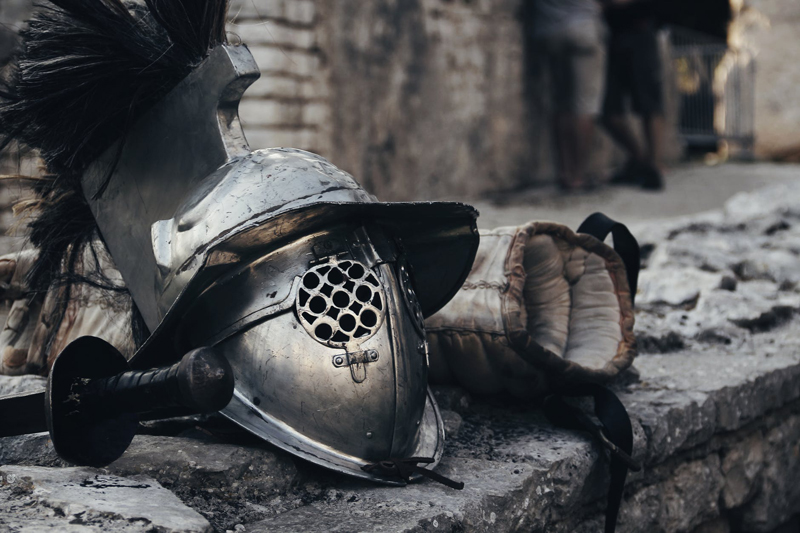 I'm of that age range when Advanced Dungeons & Dragons was my first role playing game. The old 2nd edition boxed set was a Christmas present one year. I still have the old Dieties & Demigods book with the Cthulhu mythos deities included.
Those were the days! Character creation in the system was simple, so character mortality was high. You didn't care much if low level characters died, you just rolled up a new one. The game was stacked so that you felt a sense of accomplishment if your character lived to fifth level.
If you also look to those days as the golden days of fantasy role playing, you don't need to dig up all your old books to play it all again. The Basic Fantasy RPG is an open license (e.g. free) game that essentially recreates AD&D.
It has all the completely arbitrary tables for treasure generation, character skills, saving throws, etc. The big improvement in the Basic Fantasy RPG is that the old to hit table has been done away with. Instead, hitting in combat is done with a more 3.5 edition mechanism, where you try to roll higher than your opponent's armor class. This streamlines combat, which is after all where most of your time will be spent in this system.
The only disadvantage of this system is that you only have those modules that have survived intact to play. The chances are very good that you've lost important player handouts you'd cut out of the module at some point, or that the module cover (with the maps) has gone missing. Luckily, Wizards of the Coast has made freely available a large collection of AD&D modules and supplements. You won't find everything there, but you will find quite a bit, and all in pristine PDF condition.
So if you're looking at 4th edition D&D with skepticism, and yearning for the days when dungeon crawling meant trails of dead adventurers, take a look at the Basic Fantasy RPG and download the modules Wizards has available. Your gaming group might enjoy a nice deadly dungeon crawl in between campaign adventures.
You can download the
Basic Fantasy RPG
for free.
The free modules are available at Wizard's
AD&D download page
.


Related Articles
Editor's Picks Articles
Top Ten Articles
Previous Features
Site Map



Follow @rpgbellaonline
Tweet





Content copyright © 2023 by Jay Shaffstall. All rights reserved.
This content was written by Jay Shaffstall. If you wish to use this content in any manner, you need written permission. Contact Leif Sutter for details.