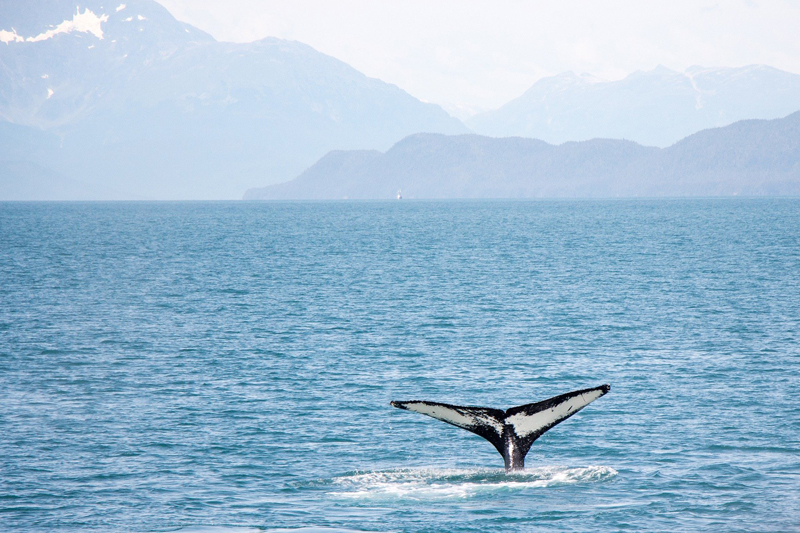 From the first of May to about the third week in September, Alaska adds over 1.5 million people to its shores. So where do you begin? Alaska has so many opportunities to enjoy its history, beauty and rich culture, how can you possibly narrow down all of the choices?

The first part of the thought process when planning a trip is the expense. How much you have to spend can greatly affect your decision. If you wonder if the money is worth it, the mere fact that you are reading about Alaska shows your interest, so keep reading until the money doesn't matter! The next piece of the puzzle is how long do you have to travel? If you have two weeks, I highly recommend the cruise tour for a taste of just about everything. If you have more than two weeks and an RV, drive it! Short on time, then the 7-day cruise might be just what you need. But I warn you, any of these ideas will create a desire to return for more!

Of the large number of people visiting Alaska every year, over one million come by cruise ship. Just about every major cruise line offers a 7-day Inside Passage Cruise. My personal favorite is Holland America Line. The embarkation/debarkation points and ports of call vary by itinerary. Most include some variation of Juneau, Ketchikan, Sitka and Skagway among glacier viewing and other fun stuff. The cruise lines offer many different excursions. For instance, I have over 30 excursion choices just in Juneau! The cruising experience offers you fine dining experiences, casinos, shows, and assorted clubs. Enjoy the peace and quiet of a massage, pools, spas, and fully equipped gyms so you can stay on your exercise schedule. There are views of and stops at all the right places and when you are plumb tuckered out; you'll find a turned down bed every night. Nothing like being waited on pretty much hand and foot.

Another option, if you have a few more days available, is the cruise-tour. An option might be three days in the Inside Passage, disembark and then any combination of train rides along old gold mining trails, bus tours through distinctive towns, a yacht trip up the Yukon River, overnight stays in chalets in Denali National Park. These trips can include combinations of meals, excursions, and free time to do your own thing. The best night I had was getting a three am wake up call from the front desk that the Aurora Borealis was making a show. The cruise-tour offers a more in depth picture of how unique and incredible this great land of Alaska is.

The third option I offer, is touring by RV. I have no personal experience with this one…yet. If you are a lover of the outdoors, of camping, hiking, and have some time and willingness to drive (a lot) this may be the option for you. The great part about this option is that you can spend as much or as little time in any area you see fit. For overnight stays; private, state and national parks all offer a variety of hook-ups at very reasonable costs. Hostels, motels, hotels and cabins are also easy enough to find, if you'd rather just take the car for a trip.

There are options and many things available for off season as well. They may seem more enticing once you've had your first taste. So plan your trip, book your tours, and go see one of the most beautiful places on earth.


Related Articles
Editor's Picks Articles
Top Ten Articles
Previous Features
Site Map





Content copyright © 2022 by Dawn Engler. All rights reserved.
This content was written by Dawn Engler. If you wish to use this content in any manner, you need written permission. Contact Deb Frost for details.