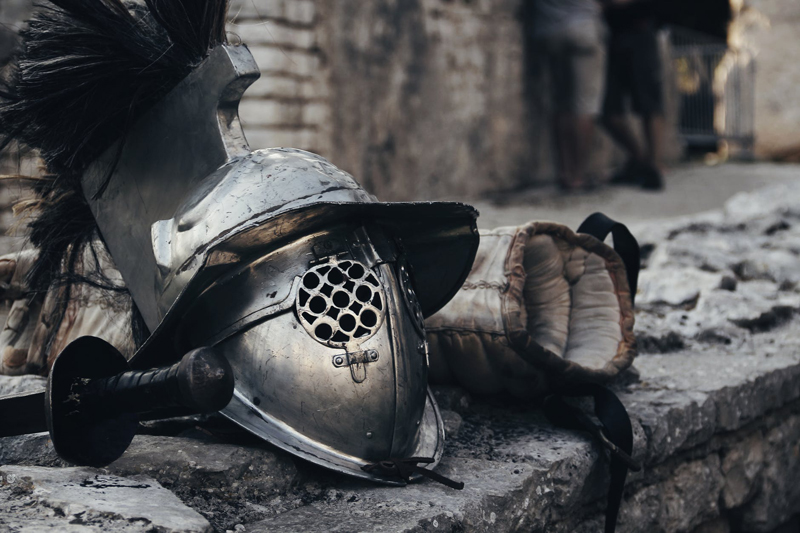 RPG campaign software has come a long ways from the early days of character generators. The popularity of D&D 3.5, with its more complicated rule set, spurred software developers to hide as much of the complexity as possible.
Don't get me wrong, this still isn't a huge market. These programs are typically only for use by GMs, although some have player versions available that can be used as character generators, and can help update stats when your character levels up. But by and large, these are for GMs to use.
MyInfo
MyInfo is primiarly an information organizer. It doesn't do character generation, doesn't help you run battles at the table, etc. It will, however, work for any game system since it doesn't have any system specifc features.
MyInfo allows you to plan your campaign using an outline format. You can divide the plot into different segments, and create the material needed for each segment. Segments can be whatever you want them to be. If you're the sort of GM who runs plot based scenarios, where the players move from one scene to another, you can organize your campaign by scenes. If you're the sort of GM who lets their players wander through a detailed world, you can organize your info by locations, with all the plot hooks and associated information for each location.
Role Playing Master
Role Playing Master is designed specifically for D&D 3.5 RPG campaigns.
The player version provides for character generation and leveling up. Players can either print out a character sheet for use at the table, or can bring a laptop and use the software at the table. In-game support includes recalculating stats based on optional feats you may have. For example, if you want to activate Barbarian Rage, the software will show you updated stats automatically.
The nicest bit about the player version is that you can export your characters into the DM's version of the program. No more arguing about whether you really did roll six consecutive 18s.
The DM version includes encounter creation and adventure building. It includes a mapping tool, or you can import maps from your favorite RPG mapping program. Encounters can be placed on the map, and the entire thing can be printed out if you don't want to use a laptop at the table. DMs can create their own character classes and share them with other RPM users. Experience it kept track of automatically, if you're using the software at the table.
DM Genie
DM Genie provides, as far as I've been able to tell, pretty much the same features as RPM.
One of the distinguishing features seems to be the ability to package up and entire adventure into a file and share it with other DM Genie users. To be fair, this might very well be possible with RPM, and I just didn't run across it in my limited testing.
Conclusions
If you're running a D&D 3.5 campaign, Role Playing Master and DM Genie will save you tons of time, and include in them all the stats and rules that you might ever need. They're intended to be most useful for a DM using a laptop at the table, since then they'll keep track of experience, items, etc.
If you're a techno-geek who loves role playing, check out these programs. They might be just the thing to streamline your games.
Site links:
MyInfo
,
DM Genie


Related Articles
Editor's Picks Articles
Top Ten Articles
Previous Features
Site Map



Follow @rpgbellaonline
Tweet





Content copyright © 2022 by Jay Shaffstall. All rights reserved.
This content was written by Jay Shaffstall. If you wish to use this content in any manner, you need written permission. Contact Leif Sutter for details.